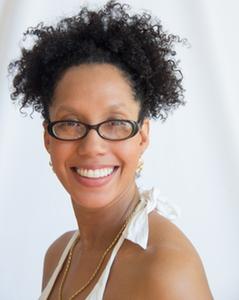 Tiphanie Yanique's debut novel is Land of Love and Drowning (Riverhead, July 10, 2014). BookPage listed her as one of the 14 Women to Watch in 2014. She is also the author of the story collection How to Escape from a Leper Colony, which won the OCM Bocas Prize for Caribbean Fiction in 2011. Stories from the collection won Boston Review's Aura Estrada Short Story Contest, a Rona Jaffe Foundation Writers' Award and a Pushcart Prize. Yanique is from the Virgin Islands and is a professor in the MFA program at the New School in New York City.
On your nightstand now:
Healthy Sleep Habits, Happy Child by Marc Weissbluth. My daughter is a baby, and we're trying to get a head start on her sleeping, which is really about me getting sleep. I love sleep! I also love having children (my son is three). I would like both loves to coexist. Along the more literary lines on the nightstand is Arnold Rampersad's Ralph Ellison: A Biography. Turns out Ellison is the kind of person who would have incensed me. I hate when that happens. Also All this Talk of Love by Chris Castellani, which I am loving. I've also just added Fred D'Aguiar's new novel, Children of Paradise, to my stack. D'Aguiar's novel is about religion and about children--I'm a sucker for this kind of book.
Favorite book when you were a child:
I read crazy stuff when I was a kid. One summer, I read only Stephen King novels. I couldn't get to sleep at night because I was so petrified of every single thing. Now I only read thrillers by mistake. I also read awful things, like Flowers in the Attic and the whole Dollanganger series by V.C. Andrews, which is about evil and sex and more sex that leads to evil. What was I doing reading this stuff? But I also read Dear Mr. Henshaw by Beverly Cleary. Without that book, I don't think I would have imagined myself into an author's world.
Your top five authors:
I have seen Jamaica Kincaid read a dozen times. But when it comes to standing in the book-signing line, I have always been too shy do anything more than say thank you. It even took me years to ask her to sign my copy of one of her books--I was so embarrassed by how I'd worn down the books with my reading and notes. But recently I had an actual conversation with her! At a reading this spring, Lisa Lucas (publisher of Guernica) hooked me by the arm and formally introduced us. After our brief and lovely conversation, I stepped away from Ms. Kincaid and then burst into tears. Kincaid is my writer. You know what I mean? That one who inspires and pisses you off and gets you writing and can't get you to stop reading. I read her stories always hoping and fearing I will find myself in her gorgeous winding sentences. After Kincaid, I have a rotating shelf of book gods. They change regularly, but for now:
I adore everything Gabriel García Márquez writes. His stories take me away from the world I live in, and I love getting lost among his characters. It seems almost cliché to say that I love Sylvia Plath--so many of us Americans read her in high school and college. She was given to us, rather than a discovery we might have made at some major transition in our reading lives. But I am so grateful for the gift. Plath wrote like she was burning--both something dangerous and something in danger. Yusef Komunyakaa wrote the first book of poems I fell in love with (Neon Vernacular--I was 19), and I continue to read his poems for their incredible imagery and intimacy. I look to Edwidge Danticat for everything; her writing is beautiful and important, but I also look to her as a model for what a writer is, for what a writer can be.
Book you've faked reading:
This is a hilarious question. I love it. But I don't have much shame when it comes to reading. I'm not a big faker of anything. I'm more guilty of being too much myself all the damn time.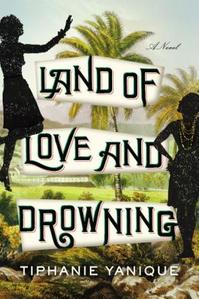 Book you're an evangelist for:
Kiran Desai's The Inheritance of Loss. You would think Desai is a shape-shifter who can sneak into your home and then into your brain, and thus learn things about you no one else knows. Maybe all that is just a metaphor for "novelist."
Book you've bought for the cover:
People of the Book by Geraldine Brooks. All that starlight and dark butterfly winged-ness! Book art is art. No joke.
Book that changed your life:
Brown Girl, Brownstones by Paule Marshall. Before that, I didn't really understand that there was a tradition of Caribbean literature, much of it written by women and by black women. Strangely, I now live in the same neighborhood the main character lived in.
Favorite line from a book:
"I love thee to the depth and breadth and height/ My soul can reach." No joke. I know, I know. Victorian poetry? But I love Elizabeth Barrett Browning's sonnet that we all know as "How do I love thee." I sometimes find myself whispering this line under my breath before I go to sleep at night.
Which character you most relate to:
I am one of those people who believe that we can understand and even love each other if we spend time in each other's lives and heads. Books make me believe this. Whenever I'm reading, I feel like I relate deeply to every character.
Book you most want to read again for the first time:
There's a saying that the real writing happens in revision; I feel that way about reading. For me, a good book gets better each read.
Book that made you laugh:
Small Island by Andrea Levy made me laugh until I snorted.
Book that made you cry:
Aracelis Girmay's Kingdom Animalia makes me cry whenever I reread it. If you want to cry out of love, out of a bare love of the world's beauty, you must read anything Aracelis writes. She can write about a rainy day and make you fall in love with the first person you see when you look up from the book.