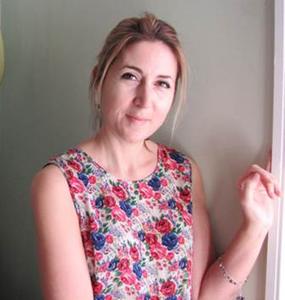 photo: Jascha Gordon
Lisa Jewell was born and raised in north London, where she lives with her husband and two daughters. She is the author of 10 previous novels, including The Making of Us and Before I Met You. Her new novel is The House We Grew Up In (Atria, August 12, 2014). Find out more at her Facebook page or follow her on Twitter.
On your nightstand now:
I'm reading We Are Called to Rise by Laura McBride. It's about four disparate people: a young Albanian boy at school in Las Vegas, a Mexican-American soldier recovering in hospital after a suicide attempt, a middle-aged woman whose beloved husband has just left her and a youth worker. It's incredibly good so far.
Favorite book when you were a child:
I didn't have a read-over-and-over favourite book, and I'm the same way still. Once is enough for me. I loved all the boarding school books by Enid Blyton as a younger child and Agatha Christie murder mysteries as an older child.
Your top five authors:
It wouldn't be strictly true to say that I have five favourite authors. I have authors who have written some of my favorite books, but that is a very different thing. But at a push I could say Maggie O'Farrell, Charles Dickens, Agatha Christie, Joanna Briscoe and Nick Hornby.
Book you've faked reading:
Never done it!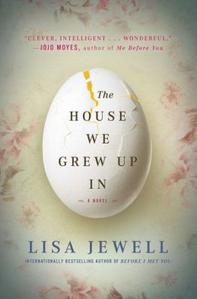 Book you're an evangelist for:
Alys, Always by Harriet Lane. Short but powerful, and totally underrated.
Book you've bought for the cover:
You by Joanna Briscoe: a girl sitting in a meadow on a vintage chair. Looking at it now, I'm not sure what it was that caught my imagination, but I was right to buy it. It was brilliant.
Book that changed your life:
High Fidelity by Nick Hornby. I wrote my first novel after reading it and realizing that a girl needed to write a book like that.
Favorite line from a book:
I'm not the type of person to remember lines from books.
Which character you most relate to:
Mary Gilmour from The Pile of Stuff at the Bottom of the Stairs by Christina Hopkinson. She has way too much housework to do, demanding children and an unappreciative husband.
Book you most want to read again for the first time:
Sleep with Me by Joanna Briscoe. This was her debut novel, but I read it after reading her second novel; it completely consumed me for 24 hours.
Book you think everyone should read:
If a reader has the gumption, I don't think anyone should go their grave without trying a Charles Dickens.