I'm not saying that I don't appreciate a dark, moody Icelandic mystery by Arnaldur Indridason, Yrsa Sigurdardottir or Hannah Kent, but there's much more coming from the country that, per capita, has more books published, more books read, more writers than anywhere else.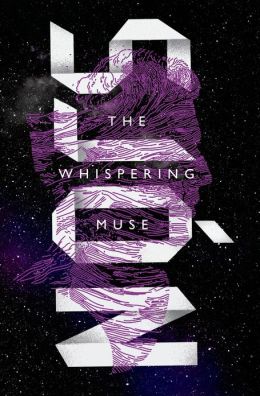 The three books by Sjón (Sigurjón Birgir Sigurðsson) released by FSG--From the Mouth of the Whale, The Blue Fox andThe Whispering Muse--are all exceptional. His fiction is mythical, magical and poetic. A.S. Byatt said of Sjón: "Every now and then a writer changes the whole map of literature inside my head."
Sjón was on the board that helped Reykjavik be recognized as a UNESCO City of Literature, and he's active in the City of Refuge Program. He's been nominated for both an Academy Award and a Golden Globe, and he's a pal of Bjork. (Check out Luftgitar on YouTube.) Rumors have it there's a fourth novel heading for translation.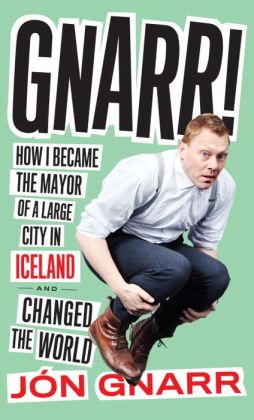 Melville House recently published Gnarr! How I Became Mayor of a Large City in Iceland and Changed the World, the story of Jon Gnarr's Best Party campaign that resulted in his mayoral election in Reykjavik. One could spend all day Googling Gnarr or one could watch the eponymous movie, released in 2010. Deep Vellum, a nascent star in world literature publishing, is releasing autobiographical fiction by Gnarr, The Indian, in spring of 2015.
From Open Letter Books, Sölvi Björn Sigurdsson's The Last Days of My Mother has a first line that sets you up: "I had decided to take Mother to die in Amsterdam."
After a failed romantic relationship in which his girlfriend bolts with a French dentist, Hermann, aka Trooper, ungracefully moves back into his mother's attic. When his mother is diagnosed with cancer, he mans up, searches the Net, and arranges for an experimental drug treatment in the Netherlands for her.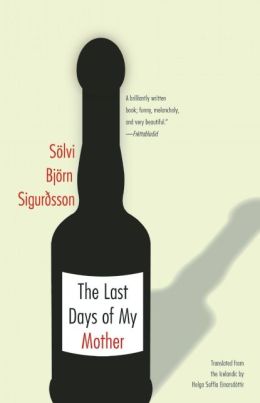 Mother, aka Eva, decides if she's going to do subject herself to daily injections, she's going to do it in style. She pals up with her son. Cue drinking. And a little dancing for Eva. And drinking. And some weed (it is Amsterdam, after all). And more drinking. Says Trooper, "I was so bloated from drink that I could see my own face without the help of a mirror."
Sigurdsson places son and daughter in strange encounters with Icelandic bankers, Nazis, con men, pot dealers. It's funny, very funny, even though you know it's not going to end well.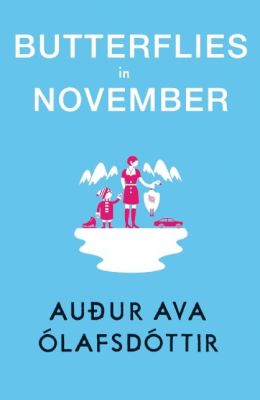 After her emotionally confused husband dumps her in Audur Ava Ólafsdóttir's Butterflies in November (Grove), a young woman attempts to leave Iceland for a vacation in the sun. But fate sets her up with two lottery wins and the caregiving responsibility of a deaf-mute boy. With her glove compartment packed with kronur, she opts for a road trip on the 800-mile Iceland Ring Road. For a visual reference of Route 1, think the really good movie Either Way or the really terrible movie Die Another Day.
The narrator is a likable character and her interactions with her mother, her ex, a new boyfriend and the boy are all thoughtful and genuine. The book has a commercial feel to it, which sort of surprises me. Except for Murakami, "world literature" and "commercial" don't usually pair up in sentences. Maybe it's the jacket image. Whatever, gangi per vel, Grove/Atlantic. --George Carroll