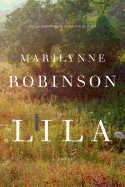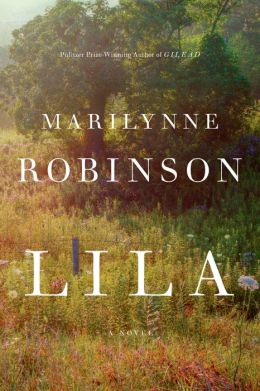 Pulitzer Prize winner Marilynne Robinson (Gilead; Home) alights for the third time on Gilead, Iowa, fictional home of venerable country preacher John Ames. In Lila, she throws open the shutters on Lila Ames, John's much younger wife, giving readers a view of the hardscrabble life that led Lila to Gilead and unexpected love.
Lila's origins are a mystery, even to her. She barely recalls the shadowy time she spent starving with her family before a drifter named Doll took her in a mercy kidnapping. After she nursed Lila back to health, the two roamed the country with migrant workers in the days before the stock market crashed. Only through very occasional school attendance did Lila learn even the name of the United States; she and Doll wandered without knowledge of geography, without any names for the seasons save those connected to growing and harvesting, with no clock but the sun. Doll protected Lila as best she could, and years later, a toughened, mistrustful Lila came under the protection of John Ames, as gentle and learned as Doll was unschooled and coarse. In the in-between years lie a knife, a house filled with broken lives and the loss of any innocence Lila had remaining.
The path through Lila's memory is far from straight, but if linear plotting is the victim of its meandering, the final effect is worth the loss: a life taken down to scrambled pieces, which Robinson clicks back together in an order that emphasizes meaning over chronology. This twisted time line clearly conveys that Lila has run a maze rather than lived a life, hitting dead end after dead end before emerging so suddenly into daylight that she cannot trust her own blind, brilliant luck.
Her relationship with John Ames is sparked by her own theological questions. Since he seems to be a man of answers, she approaches him to ask why things happen as they do, which ignites a continuing conversation that leads to the altar. John becomes her husband and scriptural tutor, but Lila continues to challenge his beliefs and assumptions in a way that humbles him and makes them true partners.
Lila's past has made it second nature to leave before she's chased away, but her impulse to run from Gilead seems to slip through her fingers. With this heartbreaking and glorious addition to her series, Robinson gives Lila the attention she deserves and continues to teach readers what it means to come home. --Jaclyn Fulwood, blogger at Infinite Reads
Shelf Talker: Marilynne Robinson returns to the town of Gilead to unveil the life of Lila Ames, an uneducated woman who survived a poor and rough history before becoming the wife of a gentle country preacher.