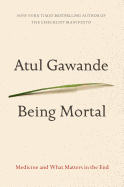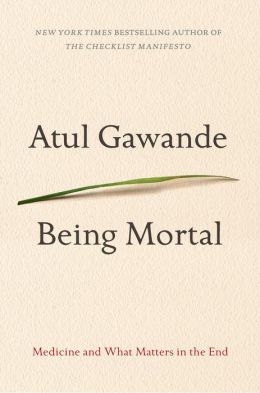 Being Mortal, the fourth book from Boston surgeon and New Yorker writer Atul Gawande (The Checklist Manifesto), displays the precision of his surgical craft and the compassion of a humanist in a frank and often emotionally powerful examination of the burden of mortality.
In this multifaceted study, Gawande aims to help both doctors and patients "figure out how to face mortality and preserve the fiber of a meaningful life." What most troubles him is that medical training and rapidly improving technologies often frustrate those goals, resulting in care that "fails the people it is supposed to help." Most crucially, he points out, physicians treating the elderly and terminally ill need to do more to equip patients to make difficult decisions. Rather than recommend frequently painful and often-hopeless treatments or merely provide objective data, he argues that doctors should engage those patients and their families in "hard conversations," earnestly seeking answers that will guide the course of treatment, tailored to each individual's hopes, fears and desires.
Gawande also enthusiastically promotes some encouraging experiments in the field of elder care, citing the example of Bill Thomas, an upstate New York physician who persuaded a nursing home to bring in plants and animals (specifically, 100 parakeets) to combat what he called the "Three Plagues of nursing home existence: boredom, loneliness and helplessness." He's also eager to revive true assisted living, something he believes has morphed from a "radical alternative to nursing homes into a menagerie of watered-down versions with fewer services."
Though Being Mortal is a persuasive work of medical journalism, it takes an intensely personal turn when Gawande describes in painstaking detail the final illness and death of his father from a spinal-cord tumor. In a narrative that often attains the force and beauty of a novel, he explains the myriad choices that helped the family shape his father's path, not to a "good death," but instead to the end of a well-lived life, as in each of his father's last days he "found moments worth living for."
Only a precious few books have the power to open our eyes while they move us to tears. Atul Gawande has produced such a work. If the right people absorb its message, it can be the spark that ignites some revolutionary changes in a field of medicine that ultimately touches each of us. --Harvey Freedenberg, attorney and freelance reviewer
Shelf Talker: A surgeon offers a passionate argument for rethinking the medical profession's approach to the treatment of the elderly and terminally ill.