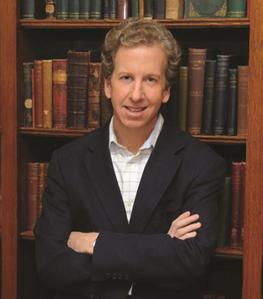 Charlie Lovett has written fiction (The Bookman's Tale), written and edited more than a dozen volumes of nonfiction and written 20 plays for children, which have been seen around the world in more than 3,000 productions. Lovett served as writer in residence at Summit School in Winston-Salem, N.C., for more than a decade. He is an avid collector of rare books, particularly on the life and times of Lewis Carroll. His fourth novel is First Impressions: A Novel of Old Books, Unexpected Love, and Jane Austen (Viking, October 16, 2014).
On your nightstand now:
My wife and I are hosting the author party for the upcoming Bookmarks book festival here in Winston-Salem, so I've been enjoying reading some of the books by authors who are coming. I most recently finished The Magicians by Lev Grossman and look forward to reading the rest of that trilogy.
Favorite book when you were a child:
My tastes evolved (or in some cases devolved) as I got older--and also as I acquired younger brothers. I was a big fan of The Hobbit (J.R.R. Tolkien) and the Narnia books (C.S. Lewis). We had a battered copy of The Hobbit in our mountain home, and I often started the summer by revisiting Middle Earth. I read Narnia again and again as well. I didn't notice the Christian allegory when I first read them, but by the time I was a teenager I was pretentiously taking notes in the margins. I also loved reading Dr. Seuss (in particular The Sneetches and Other Stories) and Curious George (Margret and H.A. Rey) to my little brothers.
Your top five authors:
An almost impossible question to answer, but I can say that some of my favorite authors are Charles Dickens, A.S. Byatt, John Irving, Bill Bryson and David Lodge. (There are many, many more.) Together they have held me enthralled for thousands of hours. They've made me laugh, cry, hold my breath and, above all, think.
Book you've faked reading:
Sad to say, but in college there were a lot of these. I suppose the one I still feel most guilty about is Walden (Henry David Thoreau). I loved spending time outdoors, and this book, to my collegiate self, failed to capture the excitement of the experience.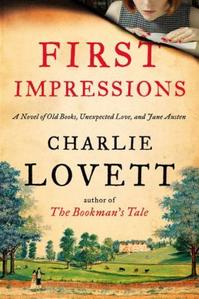 Book you're an evangelist for:
I try to recommend books I think particular readers will enjoy. That being said, the book I've probably most often recommended is Possession by A.S. Byatt. I read it in my 20s for the first time, then came to it again in graduate school where it was a part of my thesis. I'm not a huge poetry fan, but I discovered that if I read the poetic passages aloud I really enjoyed them.
Book you've bought for the cover:
Foolscap by Michael Malone. It has an open theater curtain on the cover, along with a map that is clearly of part of my home state of North Carolina. It's a great book, too--funny and literate. I've read it a couple of times.
Book that changed your life:
Alice's Adventures in Wonderland by Lewis Carroll. I started collecting Alice as a young man and now have a house filled with thousands of books and other items related to this book and its author. I've written several books and many articles on Lewis Carroll. More importantly, my interest in Alice and in Lewis Carroll has taken me on travels around the world and introduced me to many of the people who are now my oldest and dearest friends. And without my interest in book collecting, I never would have written The Bookman's Tale or First Impressions.
Favorite line from a book:
Again, an impossible question--it's like asking, "What is your favorite glass of water?" But the one that popped into my head when I read the question was the last line of The Great Gatsby by F. Scott Fitzgerald. "So we beat on, boats against the current, borne back ceaselessly into the past." It seems to mean something different every time I read it, and it is such hauntingly beautiful prose. And I suppose it says something that I can quote it verbatim.
Which character you most relate to:
As a child, I think I related to Huck Finn. I loved the idea of just taking off into the wilderness. We lived in a remote mountain house in the summertime, and I spent a lot of my days tromping around in the woods and building hideouts. I thought Huck and I would get along just fine. Ironically, my first big stage role was Tom Sawyer in the fourth grade--but I always liked Huck better.
Book you most want to read again for the first time:
The World According to Garp by John Irving. I was 19 and traveling through Europe with a friend--backpacks, rail passes and cheap guest houses. I binge-read the last hundred pages or so in a little hotel in Zermatt after taking a hike in the Alps. The book connected perfectly with the joy of being completely independent, thousands of miles from home, in a time when there were no cell phones or e-mail. I'd like to live that whole day again.
Favorite item in your book collection:
I really enjoy walking into the library and pulling a book off the shelf. I like remembering how I bought that particular volume--the stories of booksellers and fellow collectors it brings to mind. If I had to pick a favorite item from a collection of thousands of books, pamphlets, letters, playbills, sheet music, photographs, etc. I think I would actually pick a nonprinted item: Lewis Carroll's own 1888 Hammond Number 1 typewriter. In the early 1990s, I wrote an article about how Carroll had obtained and used this early typing machine, but I had no idea it still existed. When his typewriter came up for auction 20 years later, I was lucky enough to be the high bidder.