Pages & Pages Booksellers and Boomerang Books are partnering with HarperCollins Australia and Kobo for a bundling program that allows customers of the bricks-and-mortar store and online store to buy both print and e-book editions in the same purchase. Titles included in the pilot are The Menzies Era by John Howard, Kerry Stokes: The Boy from Nowhere by Andrew Rule, Cleanskin Cowgirls by Rachael Treasure, Last Woman Hanged by Caroline Overington and Ghost House by Alexandra Adornetto. The bundling deal is available through the end of January.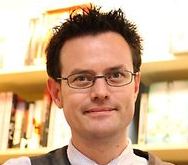 Jon Page
"Bundling is a great idea when it comes to books," said Jon Page, co-owner and general manager of Pages & Pages Booksellers and managing director of Boomerang Books. "Unlike music and DVD, it is next to impossible to digitise a print book. Given some of the limitations that surround e-books, giving readers the opportunity to buy both formats together adds to readers' convenience and gives them a handy backup for their digital library. It is also great for gift-giving as people can give a bundled book without fear of what device (if any) someone reads on. Being able to offer bundled print books and e-books helps us to keep selling books to our customers in whatever format they prefer."
James Kellow, CEO of HarperCollins Australia, commented: "We're interested to try new things, and we believe there will be some useful learning from the process--especially if it has the potential to realise more value for our authors."