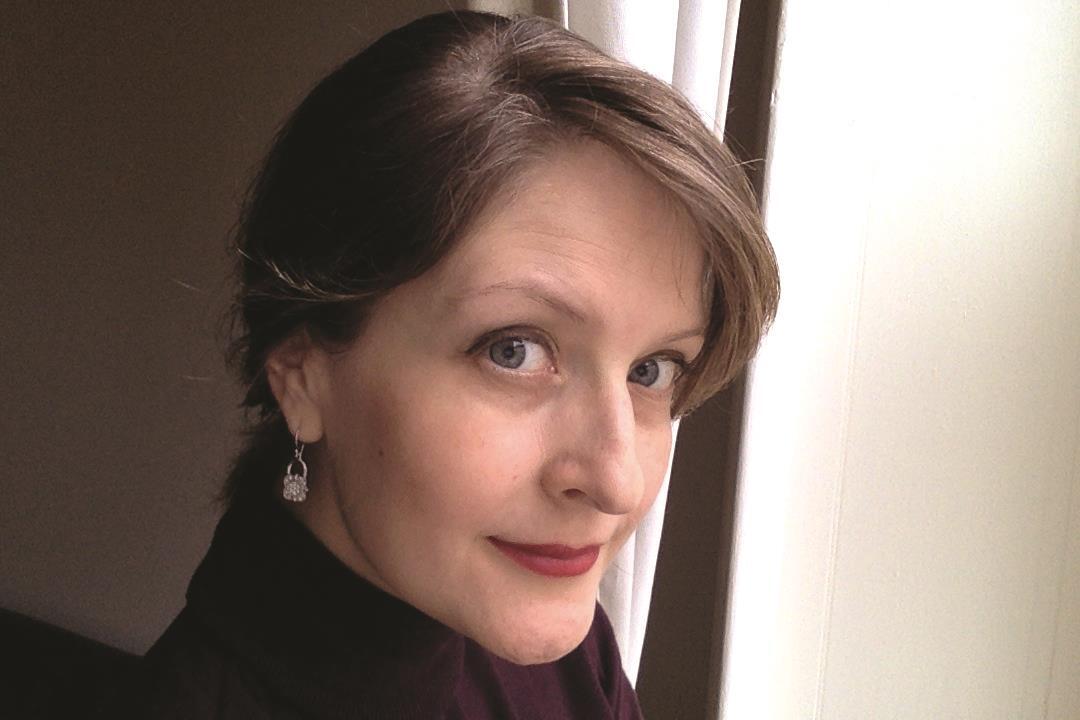 Raised in the Midwest, Greer Macallister is a poet, short story writer and playwright. Her plays have been performed at American University, where she earned her MFA in Creative Writing. Her debut novel is The Magician's Lie (Sourcebooks, January 13, 2015). Macallister lives with her family on the East Coast.
On your nightstand now:
I'm always playing catch-up with things that have been out for a while, so right now it's these: The Prestige by Christopher Priest, The Autobiography of Mrs. Tom Thumb by Melanie Benjamin and Station Eleven by Emily St. John Mandel (yes, I'm the last one to get to it). I'm hoping to be ahead of the game with Rodin's Lover by Heather Webb, which comes out [late January 2015]. Also on my literal physical nightstand is my toddler son's copy of the Richard Scarry classic What Do People Do All Day? We've read it approximately 283 times so far.
Favorite book when you were a child:
I was a rabid Madeleine L'Engle fan girl in my youth, and that all started with A Wrinkle in Time. It was just so eye opening and inventive and stunningly rich with possibilities. Plus, some part of me will always have a thing for Calvin O'Keefe.
Your top five authors:
They're all over the place, but they all blow me away: Margaret Atwood, Barbara Kingsolver, Jane Austen, Neal Stephenson, Ross Macdonald.
Book you've faked reading:
I used to be the one who read every single book for my book club, cover to cover, but at one point my club picked John Grogan's Marley & Me, and I just didn't get around to reading it before the meeting. Between the snacks and the wine and the people with strong feelings about dogs, I managed to just not say anything and no one called me on it. Phew!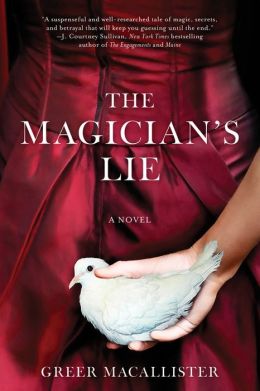 Book you're an evangelist for:
Depending on the reader--because really, is there any book that's perfect for all readers at all times?--I'll advocate for one of three novels I love. Want an amazing example of historical fiction that creates a rich, three-dimensional world to disappear into? The Signature of All Things by Elizabeth Gilbert. A smart, funny, emotional contemporary read? Allie Larkin's Stay. Something dark and resonant that explores mother-son relationships, loss and the nature of fiction itself? Carolyn Parkhurst's The Nobodies Album.
Book you've bought for the cover:
Before We Met by Lucie Whitehouse. It's not the only exploding-flower cover of the past few years, but it's my favorite of the bunch.
Book that changed your life:
P.S. I Love You--not the Cecelia Ahern one, but the first in the Sweet Dreams series of teen romances by Barbara Conklin. As a reader, I devoured that whole line of books at my local library, and as a writer, it was the first book I tried to emulate. In fourth grade I wrote an eight-page "novel" that was pretty much just a direct copy of the plot of that book. My style has changed a lot and I've certainly gotten more original, but the passion for writing remains the same.
Favorite line from a book:
"I planned my death carefully; unlike my life, which meandered along from one thing to another, despite my feeble attempts to control it." It's the first line of Margaret Atwood's Lady Oracle, and I seriously have been waiting for years for someone to ask me this. Thank you!
Which character you most relate to:
Oh gosh, none of the characters in the books I enjoy are as boring as I am in real life. I want to read about people who are bolder and meaner and brighter and less lucky than I am. For example, I can't really relate to any of the girls in The Poisonwood Bible by Barbara Kingsolver, but I love every last one of them to pieces.
Book you most want to read again for the first time:
Alias Grace (Margaret Atwood, again) is one of the most perfect novels it's been my pleasure to read. The elegant language, the intriguing plot, the balance between secrecy and revelation--everything falls into place.