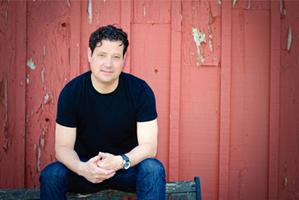 photo: Kerry Harrison Photography
Bryan Reardon is a freelance writer specializing in medical communications. He cowrote Ready, Set, Play! with retired NFL player and ESPN analyst Mark Schlereth and Mark Preisler and cowrote Fran Elizabeth Grubb's memoir Cruel Harvest. Before becoming a full-time writer, Reardon worked for the State of Delaware for more than a decade. He lives in West Chester, Pa., with his wife, kids and rescue dog, Simon. The thriller Finding Jake (Morrow, February 24, 2015) is his first novel.
On your nightstand now:
The Goldfinch and The Secret History by Donna Tartt; The Terror by Dan Simmons; at least one Song of Ice and Fire book by George R.R. Martin; The Immortal Life of Henrietta Lacks by Rebecca Skloot; and Cloud Atlas by David Mitchell. I struggle at times to finish books if they don't catch my interest within the first 100 pages or so, but I am also a chronic rereader. Some of these are the former, some the latter. On my e-reader, I am reading Bernard Cornwell's The Fort.
Favorite book when you were a child:
My son would say it is Watership Down by Richard Adams. I bug him to read it all the time; it is one of my chronic rereads. Although I have to recommend against reading it when you have a fever. It does strange things when you have those waking-dream moments. The real answer here, however, is a book I've never been able to track down. It is a Berenstain Bears book (I think) where the kid sneaks out of his treehouse at night and goes on this little adventure. At the end, the entire journey is like a map. I loved that book. It was the first one I read by myself.
Your top five authors:
I'm not sure if this is or is not in any particular order: John Irving, Ayn Rand, George R.R. Martin, Bernard Cornwell, Sergei Lukyanenko and Donna Tartt. My choice is based on the fact that I have devoured most (or all) of the books written by these authors. I would immediately read anything new written by them. If I listed my top five favorite books, the list would definitely include a book or two written by someone not on the above list; Shogun by James Clavell might slip in, or The Amazing Adventures of Kavalier & Clay by Michael Chabon, or In the Heart of the Sea by Nathaniel Philbrick.
Book you've faked reading:
A Brief History of Time by Stephan Hawking. I didn't fake reading it, I just faked understanding it.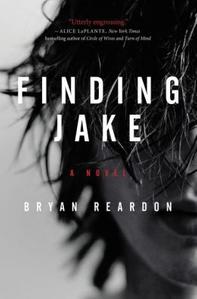 Book you're an evangelist for:
Not to be all cliché here, but I'd say The Catcher in the Rye by J.D. Salinger. Bear with me for a second. I'm not saying I hate phonies or anything like that. From personal experience, I've found that many people, particularly parents, don't necessarily appreciate if you recommend this book to their children. I wonder if parents don't want their children to grow up to relate to him. From my point of view, this makes me want everyone to read it because understanding someone isn't the same as becoming someone. We are all different, and that's cool to me. Judgment, especially of those who walk a different path (as long as it isn't messing with someone else's path) worries me.
Book you've bought for the cover:
Young and rebellious me: Still Life with Woodpecker by Tom Robbins. As I spent years trying to quit smoking, I probably just couldn't help myself [Editor's note: The cover resembles a pack of cigarettes]. I liked the book a lot, although if I read it now, at my age, would I still get it? Heck, no.
Old and distracted me: The Cloud Atlas by Liam Callanan. I thought it was Cloud Atlas by David Mitchell. Honest mistake, and I was glad to make it because the book was pretty cool.
Book that changed your life:
Time for the deep answer. But this is a pretty deep question, so you're kind of asking for it here. The book was Centaur Aisle by Piers Anthony. I found it at a school book fair in the fifth grade. I liked it a lot, but it changed my life a few years later. Not to get all maudlin here, but I got very sick when I was in high school and ended up mostly homebound except for school hours. Books became my escape, my friends and my magic carpet. As my freedom caved in around me, I journeyed out with them and they definitely saved my sanity. During that time, I read every Piers Anthony book written. The guy is prolific. I didn't run out of existential freedom until I got better. Thanks, Piers. You saved my life. And I mean that. That's also at least 50% of the reason I write now.
Favorite line from a book:
"My mother is a fish," from As I Lay Dying by William Faulkner. I read it in high school. I am a slow reader, and maybe I fell behind a lot. When I reached Vardaman's chapter in the middle of the book and I read this line, and it was the only line in the chapter, I think I cheered out loud. Otherwise, I never remember lines from books. Instead, I remember moments [spent] reading them, like sitting on the couch stealing a few pages of Shogun as my kids took a way too short nap. Or when I was a kid, lying on the floor in the living room, reading White Fang by Jack London with my head halfway under the Christmas tree. For me, books are a little like smells: they bring back such strong nostalgia.
Which character you most relate to:
Grady Tripp in Wonder Boys by Michael Chabon, although he's older than me and I am not a professor. Maybe I shouldn't admit this, but tackling a second book was like wrestling an alligator while completing a timed sudoku. Every part of the writing process was so different. Just sitting down to write made me anxious. As I'm trying to decide on the moral significance of my main character, I'm wondering how many people marked Finding Jake "to read" on Goodreads and whether I should take the dog on yet another walk.
Book you most want to read again for the first time:
This is a concept I suffer on a regular basis. I am constantly wishing I hadn't read a certain book before, especially if I am struggling to find a new one that I love. To answer, I'd say The Secret History by Donna Tartt. When I find someone who hasn't read it, I feel very jealous. Although there are a ton of books I wish I hadn't read yet, I think this one tops the list.
The inspiration for the name of the main character in Finding Jake:
Yes, my dog's name is Simon. Yes, Jake's father's name is Simon. Totally coincidental... really. Our dog is a rescue from North Carolina who was shipped to Pennsylvania for adoption. He arrived with his brother and two sisters to the home of one of the kindest women I've ever met. She fosters puppies for Delaware Puppy Rescue and works to assure they have a good home. She named them after judges on The X Factor: Reid, Britney, Demi and Simon. When we met Simon the dog, Simon the fictional dad had already made it through two-thirds of his story. My kids had every intention of changing the dog's name, but he came home and just acted like a Simon, so the name stuck. That said, Jake is named after my neighbor's dog. I happened to see him out my back window while I was writing.