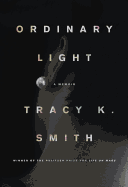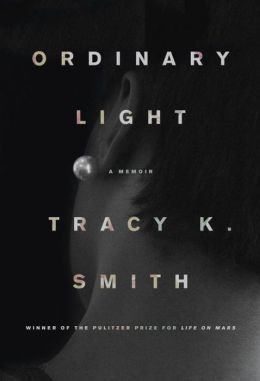 In Ordinary Light, Tracy Smith opens her emotion-packed narrative with the death of her mother after a long battle with cancer. Since Smith is a Pulitzer Prize-winning poet, one expects eloquence in her prose, and she adroitly delivers, as when she considers the five or six strands of hair she's just trimmed from the nape of her dead mother's neck: "Suddenly, those few strands, things I'd have once thought nothing of brushing off her shoulders or discarding from among the tines of a hairbrush, were consecrated, a host. For a moment, I contemplated eating them, but then they'd be gone and I'd have been left with nothing, so I placed them in a small plastic bag, the kind of bag in which spare threads or extra buttons are provided when you purchase a sweater or coat, and tucked that into the flap of my address book."
Smith travels back in time to her early childhood and teenage years, as a black girl growing up in northern California with her stay-at-home mom, who was content to keep house for her husband and five children, of whom Smith was the youngest. She created a close-knit "tidy and functional" haven, "a life that would tell us, and the world, if it cared to notice, that we bothered with ourselves, that we understood dignity, that we were worthy of everything that mattered." Her mother had a deep faith in God, and she worked tirelessly to instill that belief in her children. Much of the angst in Smith's story revolves around her feelings of inadequacy, moments when she felt she failed her mother and God because of some action on her part. This was especially true when Smith discovered she had a sexual appetite just like any other teenage girl.
Her brothers and sisters, all much older than her, play major roles in this memoir, especially her brothers Conrad and Michael. But the connection Smith feels with her mother, despite their differences in temperament, remains her focus. Smith's story, of a young girl intent on discovering her own identity while trying to be the person her mother wanted her to be, is a timeless one full of love, worry and the need to call a place home. --Lee E. Cart, freelance writer and book reviewer
Shelf Talker: Ordinary Light tells the story of Smith's coming of age as a black girl in northern California and the strong influence her mother had in the process.