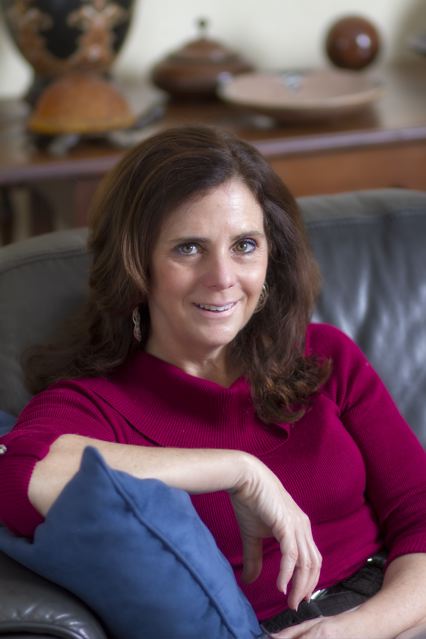 Beth Kephart is a National Book Award finalist for her memoir A Slant of the Sun: One Child's Courage; an adjunct professor at the University of Pennsylvania, where she teaches the writing of memoir (also the subject of her book Handling the Truth); and the author of several young adult novels, including Going Over (which takes place on both sides of the Berlin Wall) and Small Damages (set in Spain). Her most recent novel is One Thing Stolen (Chronicle, April 14). She lives with her husband, photographer William Sulit, near Philadelphia, Pa.
On your nightstand now:
If, by nightstand, we mean the towers of books on the couch, the line-up of downloads on the iPad and the books on the floor in my office, then (a mere sampling): Outline (Rachel Cusk); Notes from No Man's Land (Eula Biss); the three essays I've not yet read in Leslie Jamison's The Empathy Exams; Lives in Ruins (Marilyn Johnson); and American Innovations (Rivka Galchen). In the I'm-keeping-them-close-to-read-them-again category: Jenny Offill's Dept. of Speculation; Dear Thief (Samantha Harvey); and All the Light We Cannot See (Anthony Doerr). Can we count magazines? Please? They are also on my metaphorical nightstand. The New Yorker. The latest National Geographic. And sure, it's true: Vanity Fair. I have decided against listing all the research books in that corner over there. You would not be interested. And besides, that's secret.
Favorite book when you were a child:
I'd like to keep this short, in compensation for the answer above. A gorgeously illustrated version of the great Robert Louis Stevenson poem "The Land of Counterpane." It conjured a world for me then. It conjures childhood for me now.
Your top five authors:
This is such a cruel question. Truly, it is. (Can you see me grimacing as I type? Can you hear me exhaling?) I'll regret at once the many names a five count forces me to leave off, so I might as well just close my eyes and type this fast and get on with it: Michael Ondaatje, Alice McDermott, Colum McCann, Per Petterson and, because I miss knowing he is in the world, because I adored his gentleness, Kent Haruf.
Book you've faked reading:
I have no problem confessing my inadequacies to the world (the professional hazard of a quasi-reformed memoirist). I don't fake reading. I just say, often enough, too often: Oh! I wanted to read that! (I know. The exclamation marks are annoying.)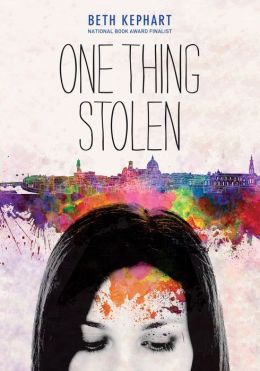 Book you're an evangelist for:
I am an excellently good evangelist. Indeed, I evangelize on a many-days-a-week basis on my blog. It is my privilege and my pleasure to tell the world about books I love, books that have taught me, books that I teach, books that make me ponder--books that have been out for a while, or are newly out, or are still revving up their engines. I've lately used my blog as a trumpet for a variety of titles. A mini-sampling: My Life as a Foreign Country (Brian Turner); The Last Flight of Poxl West (Daniel Torday); The Short and Tragic Life of Robert Peace (Jeff Hobbs); Little Failure (Gary Shteyngart); Brown Girl Dreaming (Jacqueline Woodson); Rain Reign (Ann M. Martin); Neverhome (Laird Hunt); What Comes Next and How to Like It (Abigail Thomas); Language Arts (Stephanie Kallos); Glory O'Brien's History of the Future (A.S. King); and Life Drawing (Robin Black).
Book you've bought for the cover:
Falling Upwards by Richard Holmes. I gave one to my dad. Then, missing the book's general artfulness, I bought one for me. There can never be too many books on my floor.
Book that changed your life:
I'm sorry, but again I must break the rules (what's with the singular?) and here list four:
The Marvelous Journey Through the Night by Helme Heine, for all the beautiful hours it gave to me and my son.
Natalie Kusz's Road Song, which introduced me to the memoir form, changed my writing life and led me back to the University of Pennsylvania campus, where I now teach memoir.
Michael Ondaatje's The English Patient, which radicalized my idea of what language and story can do and which led me to every other Ondaatje title, which then led me to Colum McCann, and so on. Also, when I--a reader only at that time and a reader mostly to this day--wrote to Michael Ondaatje, he wrote back. He wrote back. There. I've said it.
Marilyn Nelson's Carver: A Life in Poems, which I read when I chaired the National Book Awards' Young People's Literature jury in 2001. So rich, so right, so respectful of the intelligence of the young reader, so genre busting. A form that led me to write my own uncategorizable book, a river autobiography called Flow: The Life and Times of Philadelphia's Schuylkill River, and which made me a righteous advocate for the unbounded, unlabeled, ungenre-fied book. A book that also led to my own writing of so many young adult novels that squirm whenever they are pressed beneath a label.
Favorite line from a book:
"What began it all was the bright bone of a dream I could hardly hold onto." --Michael Ondaatje, Running in the Family. Look at that. Isn't that the start of every writerly impulse? That bright bone? That elusive bright bone?
Book you most want to read again for the first time:
Marilynne Robinson's Housekeeping. Because!