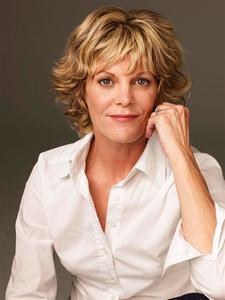 photo: Andrew Eccles
Kim Michele Richardson resides in the rolling hills of Kentucky, where she is a volunteer for Habitat for Humanity and an advocate for the prevention of child abuse and domestic violence. She is also the author of the memoir The Unbreakable Child and a contributor to the Huffington Post. Her debut novel, Liar's Bench, was just published by Kensington.
On your nightstand now:
Our Southern Highlanders by Horace Kephart and The Light Between Oceans by M.L. Stedman.
Favorite book when you were a child:
E.B. White's Charlotte's Web is a masterpiece that tapped into my love for nature and animals. And every time I read it, I learned something new. It has this wonderful Hitchcockian first line: "Where is papa going with that axe?" and is infused with magical verses of dewy spider webs, "Some Pig" miracles and unconditional friendship. Some Book!
Your top five authors:
It's hard for me to name a top-five anything, because I'm not wired this way, and it changes monthly, but a few of my favorites recently were by Rick Campbell, Diane Chamberlain, Amy Conner, Charles Frazier, Ann Hite and Daniel Woodrell. I'm also a fan of any writer about anything Abe Lincoln, and love collecting children's picture books.
Book you've faked reading:
I haven't! I'm okay with saying I couldn't finish something.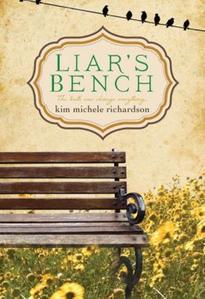 Book you're an evangelist for:
Love & Ordinary Creatures by Gwyn Hyman Rubio. A novel that tells of the powerful and often surprising human animal connections, transcending species, and explores the way we connect with our environment, its creatures and one another. It changed the way I think and live. And, Barbara Kingsolver's evocative Flight Behavior wowed me for the very same reasons.
Book you've bought for the cover:
I once bought Pauline's by Pauline Tabor because, who wouldn't?!--memoirs of a Kentucky madam slipped between a crushed red velvet cover! I love collecting old books for the stitching, fabric and the lovely inscriptions and notes hidden within.
There is something magical about holding an 1867 copy of The Mystery of Edwin Drood and Other Pieces by Charles Dickens, and wondering what the owner of the book--Miss Ida Thorton, who is inscribed inside--thought of the passages, and if our thoughts may have paralleled while reading.
Once, I found a precious 1800s book in a stack of others put out to the trash. I don't recall the title because I gave it to a teacher who begged for it. But I clearly remember the book was inscribed to George from Tillie. I own a few of George's other books, too--Open Sesame (Ginn & Company, 1890). I know from George's penciled notes on the pages that he was an older student, an athlete and that he had a crush on a certain "lovely" lady. All his sighs were sprinkled sweetly throughout, along with his football plays from a rivalry game. You could see his notes were obviously influenced by the book's prose.
I also have this gorgeous small leather book, The Sidewalks of New York by Bernardine Kielty, which was given to Men from Lowden, Christmas, 1925. A very worn book that is rife with history and reminds you to feel the city's inspiration. I can lose hours looking at old books with their antique passages and lovely bindings, regardless if I intend to read or not.
Book that changed your life:
So many wonderful books have lived with me forever, but a few that jump out: Anita Diamant's The Red Tent. That a mere nod in history can evolve into a mesmerizing tale of primeval womanhood gets me every time. Jonathan Harr's A Civil Action takes my breath. And last year I discovered Walter Tevis's The Queen's Gambit--being an orphan myself, the novel hit home and I found it to be a truly beautifully written testament of human condition and survival. Alice Walker's The Color Purple is courageous and powerful.
Favorite line from a book:
"Ships at a distance have every man's wish on board." --Zora Neale Hurston, Their Eyes Were Watching God.
Book you most want to read again for the first time:
Daniel Woodrell's Winter's Bone. An incredibly short, brutal read that haunts with its grim, glorious and breathtaking prose.