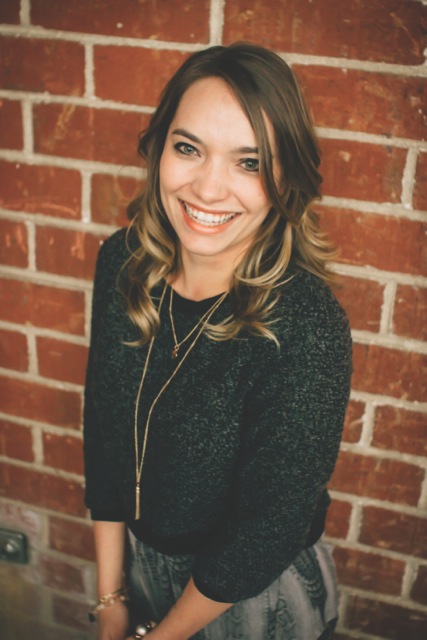 photo: Alyssa Ann Creative
The oldest daughter of author Ted Dekker, Rachelle Dekker writes full time from her home in Nashville, where she lives with her husband, Daniel, and their diva cat, Blair. Tyndale House has just published her fantasy The Choosing (May 19, 2015).
On your nightstand now:
Siege and Storm by Leigh Bardugo. It's the second in a series and excellent!
Favorite book when you were a child:
The Clearwater Crossing series by Laura Peyton Roberts. My grandmother gave them to me one Christmas, I think just the first three (there are 20 in total), and I finished them all in a matter of days! I was obsessed. That was pretty much the only thing I asked for the next several years. I read the entire series; I still remember moments so clearly. They were the first books to make me laugh out loud and then cry. I was a young teen girl, relating to all the teens I was reading about. They became more than just characters, I knew them. I felt understood by them. It was crazy.
Your top five authors:
Oh, this is hard because there are so many incredible authors. Off the top of my head though: John Green--his stories are simple, elegant, and masterfully crafted. Holly Black--she will take you on a journey you'll be thinking about long after you've finished. Stephen King--his mind is messed up in all the best ways. Libba Bray is one of the most beautiful writers out there. Lastly, C.S. Lewis, a master at expressing theme in story.
Book you've faked reading:
Pride and Prejudice. I'm sure I've told someone, at some point, that I read this novel, but I've only seen the movie. Same with Gone with the Wind, never read it. And let's be honest, I'm probably never going to.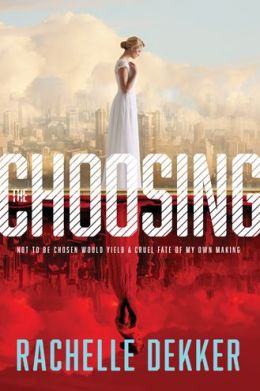 Book you're an evangelist for:
I promise this is true, but I have not recommended another book as much as I recommend White by Ted Dekker. That book changed the way I saw myself. It still gives me chills when I read through the last couple chapters. Tears even, and I know exactly what is going to happen. It's a perfect picture of God's love and the power it has to change people.
Book you've bought for the cover:
I bought this book called Envy--I can't even remember the author (and I gave it away)--because the cover was awesome! It had dark green hues, a single scene of a room with a porcelain tub, a girl sitting inside, her long dark hair dripping down over her face. It was eerie, and right up my alley. The story itself was terrible. I didn't even make it through the first half; that's what I get.
Book that changed your life:
The Lion, the Witch and the Wardrobe by C.S. Lewis. I was only 12 the first time I read that book, and at the end I thought, I have to do this! Write like this. Find ways to bring story to life in such a way that a warm, strong, talking lion could teach a 12-year-old girl about the true beauty of the cross. Of sacrifice and love. That's a pretty amazing thing!
Favorite line from a book:
This one is near impossible, because truth be told I have a terrible memory most of the time. But I do remember a line from a John Green novel called Looking for Alaska that for some reason has stuck with me: "We all use the future to escape the present." I would also add that we spend so much time thinking about the past that we miss the present, when the present is all we have.
Which character you most relate to:
This question is impossible. All of them! I see myself in all the characters I read and write. That is one of the reasons I love stories so much, because I can easily transport myself into that character's space. But for the sake of the question, I would say I really do identify with YA heroines. It's something about their insecurities, yet their striving to be strong that gets me every time. Probably because I'm the same.
Book you most want to read again for the first time:
I'm a huge fan of YA fiction so I would read City of Bones by Cassandra Clare. I remember getting to the end of that novel and wishing I had written it! The ride was unlike anything I've experienced before, with vibrant characters, dramatic action, and on the-edge-of-your-seat thrills. I couldn't put that book down.