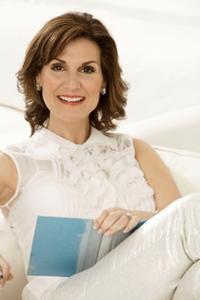 Karen White is the author of 19 "grit lit" (Southern fiction) novels, including a mystery series set in Charleston, S.C., that began with The House on Tradd Street. Her newest book is The Sound of Glass (New American Library). She lives near Atlanta, Ga., with her husband and two children, and a spoiled Havanese dog (who appears in several of her books), Quincy.
On your nightstand now:
All the Light We Cannot See by Anthony Doerr. Beautiful novel set in World War II France. The story, the characters, the writing--I'm in awe.
Favorite book when you were a child:
Time at the Top by Edward Ormondroyd. I read this book for the first time in fifth grade, and I still vividly remember parts of it.
Your top five authors:
Margaret Mitchell, Harper Lee, Pat Conroy, Diana Gabaldon, Anne Rivers Siddons.
Book you've faked reading:
Bird by Bird by Anne Lamott. Other authors tell me she's brilliant. I'll have to take their word for it because every time I try to read it, I feel so inadequate.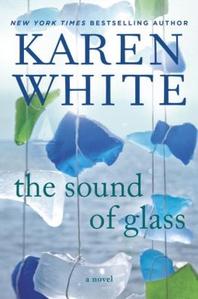 Book you're an evangelist for:
The Art of Racing in the Rain by Garth Stein. Not that he needs me to shout about the virtues of this book, but I'm absolutely obsessed with it. Even bought the juvenile edition for all of my small nieces and nephews.
Book you've bought for the cover:
Tigers in Red Weather by Liza Klaussman. Total cover envy when I saw it.
Book that changed your life:
Outlander by Diana Gabaldon. I had such a book hangover when I finished it that I couldn't read another book for a long time. So I started to write one. That turned out to be my first published book.
Favorite line from a book:
"Shoot all the blue jays you want, if you can hit 'em, but remember it's a sin to kill a mockingbird." --To Kill a Mockingbird by Harper Lee. I still get chills reading that.
Which character you most relate to:
Scarlet O'Hara. She's a much-maligned heroine! I like that she was strong and did what she had to do to save the family farm regardless of personal sacrifice.
Book you most want to read again for the first time:
Gone with the Wind. I read it so fast that first time, I'd like to go back and savor it with no knowledge of how it ends.
Book you hid from your mother:
Sweet Savage Love by Rosemary Rogers. Apparently my mother didn't believe it was appropriate reading material for a seventh grader.