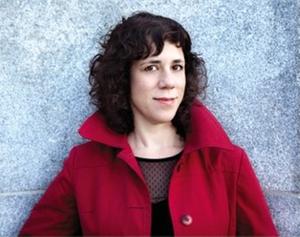 photo: Michael Sharkey
Jami Attenberg is the author of a story collection, Instant Love, and the novels The Kept Man, The Melting Season and The Middlesteins--which was a finalist for the Los Angeles Times Book Prize for Fiction. Her new novel is Saint Mazie, just published by Grand Central. She has contributed essays and criticism to the New York Times, Real Simple, Elle, the Washington Post and many other publications. Attenberg lives in Brooklyn, N.Y., where she fights crime in her spare time.
On your nightstand now:
After Birth by Elisa Albert. So dark and funny, and even though it's short, fewer than 200 pages, it feels monumental.
Favorite book when you were a child:
A Wrinkle in Time by Madeleine L'Engle was one. The Lion, the Witch and the Wardrobe by C.S. Lewis was another. I liked to go to other places. I wanted to be anywhere but where I was.
Your top five authors:
I sort of like individual works rather than bodies of work, but if I had to choose: Grace Paley, Raymond Carver, Flannery O'Connor, Elena Ferrante, Margaret Atwood.
Book you've faked reading:
War and Peace by Leo Tolstoy.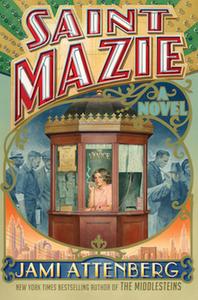 Book you're an evangelist for:
Just Kids by Patti Smith. I try to encourage all my writing students to read it because I think it's about channeling pure creativity.
Book that changed your life:
A thousand of them! Recently? Bluets by Maggie Nelson. It's so bold. I read it when I was finishing the final third of Saint Mazie, and it made me feel free as a bird, like I could write whatever I wanted and it would be just fine.
Favorite line from a book:
"She thought I was too skinny. I am, but girls like it. If you're fat, they can see immediately that you'll never need their unique talent for warmth." --Grace Paley, "The Contest."
Which character you most relate to:
Probably some lonely man sitting at a kitchen table in a Carver story.
Book you most want to read again for the first time:
Americanah by Chimamanda Ngozi Adichie. Every page was so delightful and honest and devastating. I wanted it to go on forever, and also I wanted the narrator to take a look at me and tell me what she thought of me.