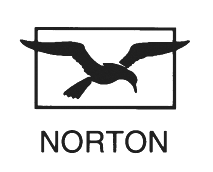 On the eve of the American Library Association annual conference, W.W. Norton & Company has announced that it is making its entire catalogue of trade and professional e-books available to lending libraries. This includes frontlist and backlist published by Norton, the Countryman Press, Liveright Publishing Corporation and Norton's affiliated publishers: Albatross Publishing, C.I.R.C., Fantagraphics Books, George Braziller, New Directions, Odyssey Books, Guides and Maps, the Overlook Press, Peace Hill Press, Pegasus Books, Persea Books, Pushcart Press, Thames & Hudson, Tin House Books and the Quantuck Lane Press.
Norton president Drake McFeely commented: "Norton prizes its excellent relationship with libraries in bringing works of note to enthusiastic readers, and we are delighted to have solidified agreements that will allow us to enjoy the same great publisher-librarian partnership involving e-books that we have long had with print books."
The titles will be available to libraries later this summer through Baker & Taylor, OverDrive and 3M.