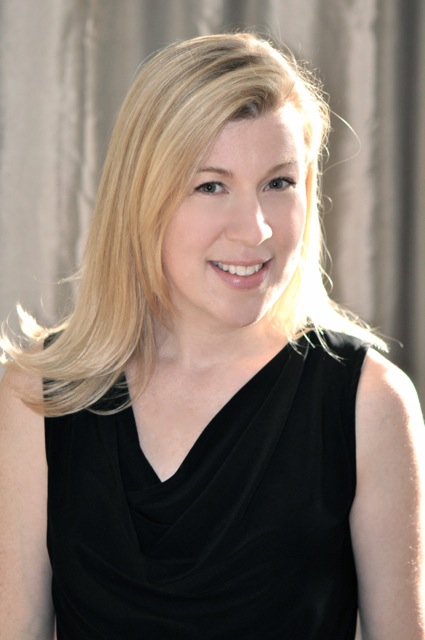 photo: Amy Chaillou Caraluzzi
Hannah McKinnon was going to be a veterinarian until she attended a young authors conference in the third grade. After graduating from Connecticut College and Flinders University of South Australia, McKinnon returned to the U.S. to teach elementary school. Read-aloud was her favorite time of day with her fourth grade students, and one morning, after struggling to get through a particularly moving passage from Kate Di Camillo's Because of Winn Dixie, when she looked up to see the tear-stained faces of her students looking back at her, she knew she couldn't put off writing something of her own any longer.
Her first two novels for young readers, Franny Parker and The Properties of Water, were published in 2009 and 2010 respectively, by FSG. Her first adult fiction title, The Lake Season, was just released by Emily Bestler Books/Simon & Schuster. Her next novel, Back to You And Me, will be published in 2016.
On your nightstand now:
Love and Treasure by Ayelet Waldman; All the Light We Cannot See by Anthony Doerr; The Birthdays by Heidi Pitlor.
Favorite book when you were a child:
Stuart Little by E.B. White; the Black Stallion series by Walter Farley (anything with horses!)
My parents were both teachers, and our house was filled with books, books and more books. My grandfather had a small A-frame cottage set behind the dunes on the remote shores of New Brunswick, Canada, and in the summers we'd go up there for weeks on end. Aside from the sand and the sea, we had only each other and our books. I'd devour whole works of authors each August. It was magical.
Your top five authors:
How about one more, for good luck?
I've followed these authors for years. I like them on a boat, with a goat, in the rain, on a train. In a box, with a fox.... I like them here and there and anywhere!
Jodi Picoult, Alice Hoffman, Anita Shreve, Barbara Kingsolver, Anna Quindlen, Elizabeth Berg.
Book you've faked reading:
I've never faked reading a book for repute, but I admit that I once lied about finishing a book: Gravity's Rainbow by Thomas Pynchon. My professor at Skidmore College assigned it for a literature class one semester. I just could not get into it or through it. I've since tried--it's just not going to happen.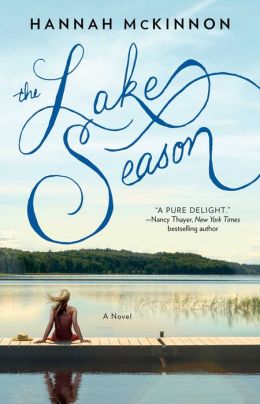 Book you're an evangelist for:
A Separate Peace by John Knowles. Set in an all-boy's prep school, before and during World War II, none of it should have felt familiar to me. But it did! When I first read the book in a high school English class, I cried. For both Gene and Phineas, and for that loss of innocence we all experience coming of age.
Book you've bought for the cover:
Beautiful Day by Elin Hilderbrand. A breezy New England summer day, a bride and a beach: who could resist? But I ended up loving the dysfunctional family inside as much as the cover outside.
Book that changed your life:
Stephen King's On Writing. A keen, funny, and surprisingly tender account of his own writing life. He shares just how hard it is to write and how he does it day in and day out. His insights made me realize how incomplete I'd feel if I went through life without attempting it.
But--in the spirit of full disclosure--since having kids, huge props to Jodi A. Mindell's For Infants and Their Parents: Sleeping Through the Night.
Now, THAT book changed my life!
Favorite line from a book:
I have to share two. One for the insides of ourselves, and one for the outside.
"The very least you can do in your life is to figure out what you hope for. The most you can do is live inside that hope, running down its hallways, touching the walls on both sides." --Barbara Kinsgolver, The Bean Trees
"Do you know why this world is as bad as it is?... It is because people think only about their own business, and won't trouble themselves to stand up for the oppressed, nor bring the wrong-doers to light.... My doctrine is this, that if we see cruelty or wrong that we have the power to stop, and do nothing, we make ourselves sharers in the guilt." --Anna Sewell, Black Beauty
Book you most want to read again for the first time:
This may sound strange, and let me preface it by saying I detest reading my own work, but it's got to be the rough draft of The Properties of Water. It was my first book. It was unpublished and without an agent or a contract in sight. But, looking back, it was probably the purest form of craft I'll ever experience, precisely for those reasons.
These days, I really don't read my own work. Each time, I find something to change. Or something I really wish I'd omitted. Or a line (or whole page!) that just irks me. I'm tired of my own voice. I imagine it's like actors who cringe at the notion of watching themselves on screen.
Oh, but the day you finish that first book--when it's just you at your desk! Before there is an editor's voice whispering in your ear, or the worries about critical reactions rattling around your brain, or the tapping of sales figures against your temples those first months after publication. I was blessedly ignorant when I read that rough draft that fall day, focused only on the words on the page and how they made me feel.
Publishing has been a joy, and a dream realized, and pure, raw, painful work. But years ago, when I read the last page of my first draft, it was like that oddly still moment after giving birth--after the nurses clear out and your husband has run down the hall to fetch your parents--when it's just you holding your newborn baby, before you let the rest of the world in.
If you're writing your first book now, embrace it. It's why we do it.