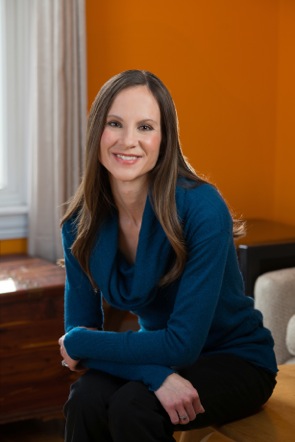 Photo: Megan Bearder
Mary Kubica, the author of The Good Girl, holds a B.A. in history and American literature from Miami University in Oxford, Ohio, and lives near Chicago with her husband and two children. Pretty Baby (Mira, July 28, 2015) is her second novel.
On your nightstand now:
An ARC of Jillian Cantor's historical fiction novel The Hours Count, which releases this October. I first became familiar with the author when I read her adult debut, Margot, a retelling of the story of Margot Frank, and was captivated at once by Jillian's simple but beautiful prose.
Favorite book when you were a child:
Hands down, The Eyes of the Amaryllis by Natalie Babbitt. It's one I've read again and again. I have entire excerpts memorized still, though I haven't read the book in years. I'm looking forward to the day my daughter is old enough that she and I can read it together.
Your top five authors:
Jodi Picoult, Anita Shreve, Ernest Hemingway, Tim O'Brien, Khaled Hosseini.
Book you've faked reading:
Absalom, Absalom! by William Faulkner, which was required reading for a college literature course. No matter how hard I tried to understand the book, I couldn't--which was really unfortunate because, knowing the storyline, it sounds fascinating.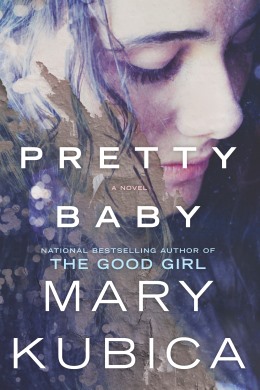 Book you're an evangelist for:
Ann Hood's The Obituary Writer. I have been a champion for this lush, evocative novel since I first read it, and have shared my copy with a number of family members and friends. For me, it resonated deeply on many levels. It would be near impossible to read The Obituary Writer and not be touched in some way.
Book you've bought for the cover:
The Snow Child by Eowyn Ivey. The minute I laid eyes on the cover, I knew I had to have the book. I was drawn to the whimsy of the cover image, as well as the sense of mystery and potential danger.
Book that changed your life:
Tim O'Brien's The Things They Carried, which is unequivocally my favorite book of all time. For one, it was one of the books that encouraged me to pursue a career as a high school history teacher--which preceded my writing career. Secondly, it changed the way I looked at the world and mankind, and forced me to think about life and death in ways I hadn't done before. This is a book that every person needs to read.
Favorite line from a book:
"You don't have to live forever, you just have to live." --Tuck Everlasting by Natalie Babbitt
Which character you most relate to:
The character I most relate to is Claire in Ann Hood's The Obituary Writer, through her portrayals of marriage and motherhood and loss.
Book you most want to read again for the first time:
Anita Shreve's The Last Time They Met. I can't remember ever being so bowled over by an unexpected ending, and I'd love the chance to experience it all over again for the very first time.
Book you wish you'd written:
S.J. Watson's Before I Go to Sleep. This is one of the most brilliant suspense novels I've ever read. I am truly impressed and inspired by Watson's immense attention to detail, and the way he's able to lay clues with such precision and skill. He sets a high bar for other suspense authors to meet.