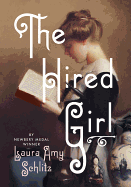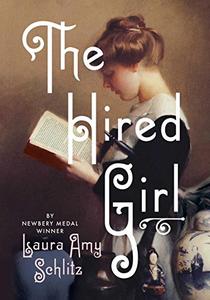 Fourteen-year-old Joan Skraggs wants to write in her diary with ''truth and refinement'' as her beloved teacher Miss Chandler suggests, but how can she when her drudging life of privy-scrubbing for her family is so terribly vulgar?
Joan is smart--very smart--and wants nothing more than to get an education and become a schoolteacher as her late mother wanted. There's one hulking obstacle, and that's her father, a bitter man who calls her ''an ox of a girl.'' The year is 1911, the place rural Pennsylvania, and opportunities for farm girls are few. Luke, Joan's brother, says women and cows are stupid--except for his sister. Indeed, it's little wonder that Joan, too often compared with ruminants, feels like ''the unluckiest girl who ever lived.'' She vows to escape to the big city, reasoning that if she's going to live a life of servitude, she might as well at least be paid $6 a week for it.
Fueled by desperation and the $29 her mother sewed into her doll's apron, Joan is able to flee by train to Baltimore. A romantic sort, she changes her name to ''Janet Lovelace'' and winds up in the wealthy Rosenbachs' elegant Jewish home as a hired girl, ''a kind of Gentile Cinderella.'' What she knows of the world comes from novels like Ivanhoe and a stereopticon of European photographs, and her frank naiveté leads Mrs. Rosenbach to comment that ''at any rate'' Janet hadn't been taught to be anti-Semitic. Janet is an aspiring Catholic, and her crash course in Judaism is not only instructive for the uninitiated, but often farcical, as when she infuriates the elderly servant Malka by unwittingly violating kosher traditions. Janet's earnest theological musings are humorously contrasted with more worldly concerns, from stylish hats to stray cats to her ardent, forbidden love for the Rosenbachs' charismatic artist son, David. She writes, ''I think of myself as somebody disguised as the hired girl,'' and the truth is, the line blurs for the Rosenbachs, too... to a point.
Fans of Little Women, rejoice. Joan's impassioned diary, inspired by Schlitz's own grandmother's journals, explores themes of faith and feminism, love and literature, culture and class in early 20th-century America, all the while charming readers with a vivid cast of characters. --Karin Snelson, book editor and reviewer
Shelf Talker: Newbery Medalist Laura Amy Schlitz fabricates the deliciously dramatic diary of a bookish Pennsylvania farm girl who escapes to Baltimore in 1911 to forge a new life for herself.