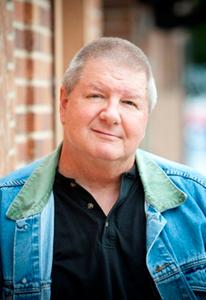 photo: Ralph Lauer
Jeff Guinn, investigative journalist and former books editor at the Fort Worth Star-Telegram, is the author of several works of nonfiction, including Manson, The Last Gunfight: The Real Story of the Shootout at the O.K. Corral and Go Down Together: The True, Untold Story of Bonnie and Clyde. He is a member of the Texas Institute of Letters and the Texas Literary Hall of Fame. Guinn ventured into fiction last year with Glorious, the first installment in a sweeping trilogy of the American West. The second novel in the series is Buffalo Trail (Putnam, October 6, 2015). He lives in Fort Worth, Tex.
On your nightstand now:
Lawrence in Arabia by Scott Anderson. It's a great book. To me, this is how history should be presented--providing fascinating context, explaining why things happened the way that they did, not just what happened.
Favorite book when you were a child:
The Once and Future King by T.H. White. It's still my favorite book.
Your top five authors:
Robert Olen Butler, Suzan-Lori Parks, A.J. Liebling, Paul Auster and James Lee Burke.
Book you've faked reading:
Moby-Dick by Herman Melville, both in high school and college. Much later I tried again, and realized what I'd missed the first two times.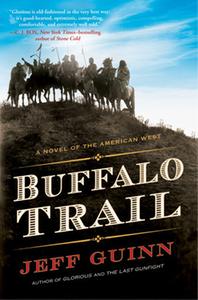 Book you're an evangelist for:
A Texas Jubilee by James Ward Lee, a masterful collection of short fiction published by TCU Press--kill if you have to, but get a copy.
Book you've bought for the cover:
None. I'm too cheap.
Book you hid from your parents:
None. They encouraged me to read whatever I wanted.
Book that changed your life:
Travels with Charley by John Steinbeck. I was 15 when I read it and thought, "Hey, I want to do something like this."
Favorite line from a book:
"People are people, and if you put some of them down [write about them] the way they are, they likely wouldn't be happy. I don't blame them." --Goodbye to a River by John Graves.
Five books you'll never part with:
The Once and Future King by T.H. White, The Right Stuff by Tom Wolfe, The Gates of the Alamo by Stephen Harrigan, A Confederacy of Dunces by John Kennedy Toole and The Sweet Science by A.J. Liebling.
Book you most want to read again for the first time:
The Once and Future King by T.H. White.
Of all the authors you personally admire and have met, who gave you the most memorable advice:
John Irving, who told me, "So many writers say that they want to make readers think. I want to make readers feel. That's when a book really matters to them."