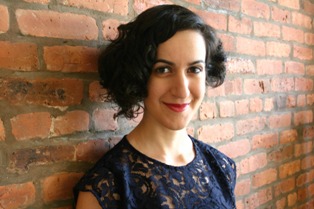 photo: Crystal Sikma
Sigal Samuel is a fiction writer, journalist, essayist, and playwright. She is a writer and editor for the Forward, and has written for the Daily Beast, the Rumpus and BuzzFeed, among others. Her six plays have been produced in theaters from Vancouver to New York. Samuel's debut novel is The Mystics of Mile End (HarperCollins, October 13, 2015). Originally from Montreal, Samuel now lives and writes in Brooklyn, N.Y.
On your nightstand now:
The Sleepwalker's Guide to Dancing by Mira Jacob. I recently heard Mira read aloud from this novel, and she performed the Indian accents of her characters with such hilarious precision that it took me back to the streets of Mumbai, where my grandmother is from. I can't wait to rip into this book--I'm sure I'll recognize a lot of my family members in it.
Favorite book when you were a child:
The Phantom Tollbooth by Norton Juster. With King Azaz the Unabridged and the Mathemagician, Dictionopolis and Digitopolis, Princess Rhyme and Princess Reason, this story combines a love for languages with a love for math. I'm a nerd for both, so it was the perfect book for me.
Your top five authors:
I'm going to limit myself to my top five contemporary authors, because otherwise I'll be here all day. Nicole Krauss, for teaching me that it's okay to write about Jewish stuff. Zoe Whittall, for teaching me that it's okay to write about LGBT stuff. Myla Goldberg, for teaching me that you can write about abstract mystical stuff and still come out with a gripping, marketable story. Miranda July, for being a brave voice stylist. Etgar Keret, for showing me how to make surrealism work in contemporary fiction.
Book you've faked reading:
Tolstoy's Anna Karenina. What can I say? I'm mad about Dostoyevsky, but I've never read Tolstoy. This might have something to do with the fact that my dad once told me, "You're either a Dostoyevsky person or a Tolstoy person," and seeing as how I was already the former, I figured my fate was set.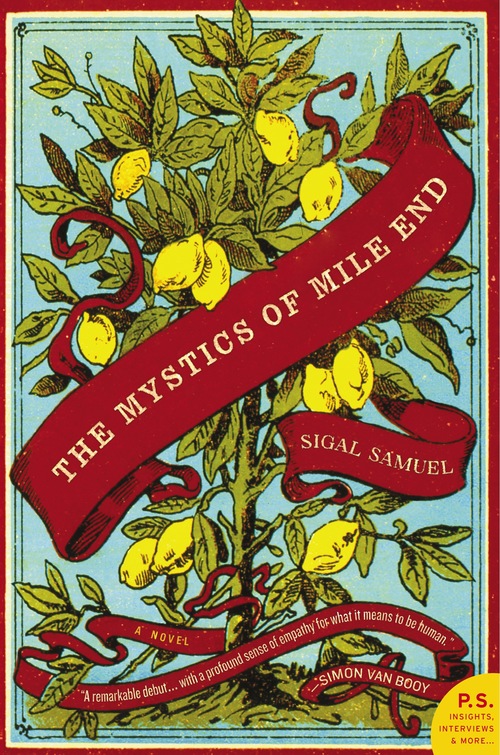 Book you're an evangelist for:
Americanah by Chimamanda Ngozi Adichie. This novel not only addresses Very Important Issues, like race politics in America, with piercing insight--it's also incredibly fun to read. The narrator's critiques are witty and biting, her language young and hip.
Book you've bought for the cover:
I recently bought Two Serious Ladies by Jane Bowles because the cover bears this great illustration of, well, two serious ladies. They looked badass, and well traveled, and slightly off-kilter, and fashionable in a 1920s sort of way. I wanted to be their friend.
Book you hid from your parents:
The Unexpurgated Diary of Anais Nin. The author, Nin, and her lover Henry Miller and her other lover, Henry's wife, June, get up to some famously NSFW stuff in this diary. But I was reading it for the beauty of the prose, I swear!
Book that changed your life:
Chaim Potok's The Chosen, about two Jewish boys growing up in Brooklyn, not only changed my life--it's the reason my life exists in the first place. When my dad read it as a secular teenager, it ignited his interest in Orthodox Judaism. He went to study at a religious seminary in Jerusalem, where he met my mom via a matchmaker and got married. The marriage didn't last, but my inherited passion for this book did.
Favorite line from a book:
"If you want to get a child to love you, then you should just go hide in the closet for three or for hours. They get down on their knees and pray for you to return. That child will turn you into God. Lonely children probably wrote the Bible." This spot-on psychological observation, from Heather O'Neill's Lullabies for Little Criminals, reminds me of myself as a kid.
Five books you'll never part with:
Whenever I move to a new city, I inevitably shed a lot of books, but there are a few that always come with me: J.D. Salinger's Franny and Zooey, Somerset Maugham's The Moon and Sixpence, Fyodor Dostoyevsky's The Brothers Karamazov, Vladimir Nabokov's Lolita and, of course, Chaim Potok's The Chosen.
Book you most want to read again for the first time:
Jonathan Franzen's Freedom. Patty's voice was so strong that I couldn't put the book down. When I finished it, I felt energized, like I could write 100 pages of fiction in a single week. And that's exactly what I did.
What you hope to express in your new book:
I think that some of us are so hungry for meaning that we get obsessed with certain ideas--often these are seductive religious ideas--and we forget that pursuing this obsession comes at a cost to the people around us. In The Mystics of Mile End, I wanted to pose the question: What's the value of devoting yourself to some notion of holiness if it means leaving behind those who love you most?