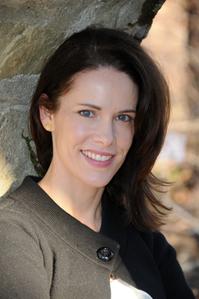 photo: Marilyn Roos
Beatriz Williams is a Stanford University honors graduate with an MBA in finance from Columbia, and the author of the novels Overseas, A Hundred Summers, The Secret Life of Violet Grant, Tiny Little Thing and Along the Infinite Sea (Putnam, November 3, 2015). She lives in Connecticut with her husband and children.
On your nightstand now:
The Nightingale by Kristin Hannah, which is sitting underneath a few research books for my current work-in-progress. I've heard so many good things about this one, and I can't wait to start it.
Favorite book when you were a child:
The Anne of Green Gables books by Lucy Maud Montgomery. Anne gave hope to all of us dreamy, bookish misfits and, without a doubt, Gilbert Blythe is my all-time book boyfriend.
Your top five authors:
Patrick O'Brian, Vera Brittain, Fanny Burney, Daphne du Maurier, Anthony Trollope. The list could be so much longer--I admire and adore P.G. Wodehouse, for example--so I cleaved it down to those who have most influenced either my own passion to write or my approach to storytelling. (I'm only leaving out Karen White and Lauren Willig because they go without saying--they're my best writer friends in the world and we've just written a book together!)
Book you've faked reading:
Oh gosh! I barely have time to read for pleasure anymore, let alone to fake read. I guess I might count The Goldfinch by Donna Tartt--it's been sitting conspicuously on my nightstand for a year now, and I still haven't gotten around to actually reading it.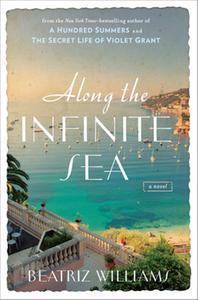 Book you're an evangelist for:
Not nearly enough people read Bee Ridgway's wonderful The River of No Return. Just a huge, rich, wonderfully written story.
Book you've bought for the cover:
Most recently, The End of Innocence by Allegra Jordan.
Book you hid from your parents:
Lady Vixen by Shirlee Busbee. If Gilbert Blythe was my book boyfriend, Christopher Saxon (alias Captain Saber) was my book lover.
Book that changed your life:
Vera Brittain's Testament of Youth absolutely shattered me as a college student over 20 years ago and brought me into an obsession with the first half of the 20th century that remains the wellspring for pretty much everything I've written so far.
Favorite line from a book:
" 'She is the Surprise,' said Stephen, and he whispered, 'The joyful Surprise, God and Mary be with her.' " --the last line of Patrick O'Brian's The Far Side of the World, and really one of the most satisfying endings in English literature.
Five books you'll never part with:
Anyone who knows me will laugh at that question--I haven't thrown out a book in my life, except for when I discover a duplicate copy somewhere--and sometimes not even then! But if we narrow this down to "books I can't do without," I'd have to include my set of omnibus editions of Patrick O'Brian's Aubrey-Maturin novels (that counts as one book, right?) the rare editions of Sir Charles Grandison (Samuel Richardson) and Cecilia (Fanny Burney) that my husband gave me when we were courting, the weather-beaten copy of Frenchman's Creek by Daphne du Maurier that I found in an old bookshop in Cornwall, and my grandmother's copy of The Scarlet Pimpernel, which she gave me when I was 12.
Book you most want to read again for the first time:
Oh, I'm going to go with the hoary old chestnut here--what a revelation it was, the first time I read Jane Austen's Pride and Prejudice! You never forget your first brooding hero.