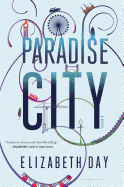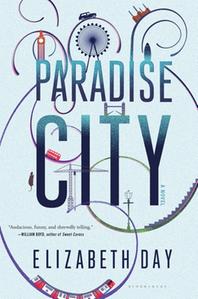 In Paradise City, British novelist Elizabeth Day (Home Fires) traces the unexpected ways four characters' lives intersect in the bustle of contemporary London.
Beatrice Kizza is a refugee from Uganda, where homosexuality is illegal, haunted by her rape and the threat of jail when she was discovered with her lover by a family friend. Now a chambermaid in a high-end London hotel, she grieves for the lover she left behind. Self-made millionaire Howard Pink, whose teenage daughter disappeared 15 years earlier, tries to escape the pain of loss in the benign anonymity of his solitary hotel stays. Esme Reade, a young reporter at a London tabloid, angles for a career-making interview with Pink. Carol Hetherington, elderly and recently widowed, lives next door to a man who keeps devastating secrets. London is more than the backdrop to these four individuals' lives. This crowded and teeming city holds vastly different characters and is the beacon for their hopes and dreams. In this regard, Beatrice is not so different from Howard Pink, who, as the son of a seamstress who escaped Nazi Europe just in time, has built a retail fashion empire.
Day is both sensitive and cuttingly astute in her depiction of her characters' struggles. The four are believable and vividly limned, Beatrice most of all. She may be on the margins of society, but she is consistently surprising in her reactions and observations. When she is sexually assaulted while cleaning a customer's room, she responds not by seeking revenge or with legal action, but by threatening to go public if her attacker does not give her a job. Esme, too, is complex and sensitively drawn. Day, a former journalist with the Evening Standard and Sunday Telegraph, captures the daily grind of Esme's newspaper world with skewering accuracy. Esme has just set up the requisite Twitter account, though "reducing the entire day's news to a series of 140-character bullet points seems to her to be an exercise in pointlessness." Nevertheless, she tweets with a breathless enthusiasm she does not feel. Day also perfectly captures the mother-daughter dynamics between Esme and her mother, and Carol and her daughter. The larger-than-life Howard Pink, with his equally outsized contradictions, carries the moral burden of the story; Day pulls off the improbable by rendering his flaws and transgressions both plausible and forgivable.
Paradise City is beautifully written and closely observed, but its strength lies in Day's compassion for her characters and her understanding that, beneath the surface, the strivers and the invisible, the glittering and the lonely, are people united by the universal need for acceptance and love. --Jeanette Zwart, freelance writer and reviewer
Shelf Talker: A lovely and compassionate novel about four characters from very different corners of London finding the possibility of hope and forgiveness when their lives converge.