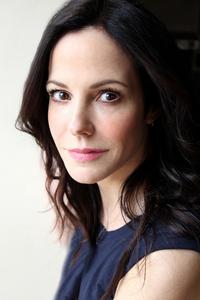 photo: Tina Turnbow
Mary-Louise Parker is a Tony, Emmy and Golden Globe Award-winning actress. Her writing has appeared in Esquire, Slate, Bust, the Cut, the Riveter and the Bullet. Dear Mr. You (Scribner, November 10, 2015) is her first book.
On your nightstand now:
My nightstand is actually a nightstand, two piles and an ottoman. (I have a commitment issue, yes.) In any case, in the area by my bed: Book of Hours by Kevin Young, God's Silence by Franz Wright, Purity by Jonathan Franzen, A Little Life by Hanya Yanagihara, The Winter Without Milk by Jane Avrich. First pile: Refusing Heaven by Jack Gilbert, The Seven Ages by Louise Glück, H Is for Hawk by Helen Macdonald, El Deafo by Cece Bell (my daughter's book). Second pile: Collected Poems by Stanley Kunitz, The Empathy Exams by Leslie Jamison. Ottoman: The Art of Memoir by Mary Karr, My Noiseless Entourage by Charles Simic, The Collected Poems by Mark Strand, The Love Object by Edna O'Brien.
Favorite book when you were a child:
Probably I Know Why the Caged Bird Sings by Maya Angelou. I may not have been technically a child anymore, maybe 12 or so, but had mostly read Little House on the Prairie books and Anne of Green Gables, which I loved, but neither of those delivered any understanding of that wrench of feeling abandoned by God himself. They had an optimism I aspired to but could not locate within myself. It was an unshackling to stumble upon an actual hero with such a well of confusion; her courage felt like the first real bravery I'd been witness to on the page. A couple of years later I began reading Anne Sexton's Complete Poems and it changed the way I looked at words entirely. I walked around with that book until it was tattered and flimsy, held onto it like a blankie I needed to get through the night.
Your top five authors:
I am not so good with having to do a Sophie's Choice when it comes to books, so here are a bunch of my favorite authors at the moment. I love Mary Karr, Edna O'Brien, Marcel Proust, Mark Strand, Carson McCullers, Wallace Stevens, George Saunders, Sharon Olds, W.B. Yeats, Philip Levine, Stanley Kunitz, Kevin Young and Lynda Barry, who I think is an underrated genius.
Book you've faked reading:
The driver's ed textbook they gave us in 10th grade. I was afraid they would list the gory details of some horrible car accident to encourage us to wear seatbelts and not drive drunk. I never really learned to drive anyway, so it wasn't a tragedy. If I'm honest, I probably read very few of my required textbooks in high school. I was an extremely mediocre student so I didn't get an awful lot out of my public school education.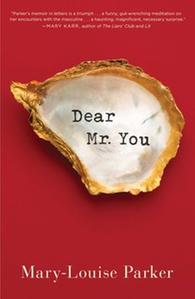 Book you're an evangelist for:
I'm quite thrilled when I introduce someone to poetry who was disinterested in it altogether, or thought it was something they had to suffer through. I read Wallace Stevens aloud to someone recently after they told me they didn't understand the point of poetry. I read just one poem, and this person was completely converted, was hearing music for the first time. I felt like I'd caught a 20-pound trout with my hands and gutted and roasted it, or that I saved a baby snow leopard from a poacher.
Book you've bought for the cover:
I didn't buy it for the cover, but there was a copy of Lady Chatterley's Lover that was pretty steamy, and I may have only cracked it because of the whole glistening-haunches-gripped-by-the-meaty-hands-of-a-barbarian kind of thing. The man in a peasant-y shirt ravaging a woman with her many petticoats tossed over her head while she pokes out, looking shocked and ecstatic and regretful and slightly stupid. Anyway, I didn't enjoy the book and didn't finish it. The relationship was too punitive and the sex wasn't punitive enough. (I would never admit that if the author were alive.)
Book you hid from your parents:
I re-hid their own copy of The Joy of Sex, which I found where they had hidden it.
Book that changed your life:
Complete Poems by Anne Sexton.
Favorite line from a book:
"It is true, as someone has said, that in
A world without heaven all is farewell."
--Mark Strand, Dark Harbor
Five books you'll never part with:
The Collected Poems of Wallace Stevens, Collected Poems by Mark Strand, The Heart Is a Lonely Hunter by Carson McCullers, Remembrance of Things Past by Marcel Proust, The Greatest of Marlys by Lynda Barry.
Books you most want to read again for the first time:
Mr. Ives' Christmas by Oscar Hijuelos, Under the 82nd Airborne by Deborah Eisenberg, The Liars' Club by Mary Karr, An Ocean in Iowa by Peter Hedges, A Fanatic Heart by Edna O'Brien, Let's Explore Diabetes with Owls by David Sedaris, This Is How You Lose Her by Junot Diaz, Dancer by Colum McCann.
Living author you would most like to meet and bow to her genius:
Lynda Barry.