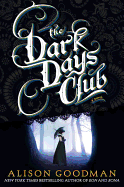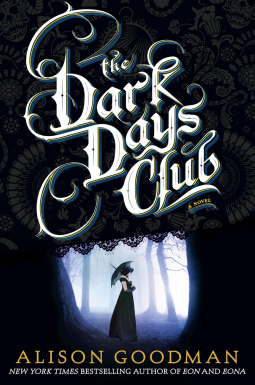 Preparing for one's society debut is stressful for any young English woman of the Regency era, but 18-year-old Lady Helen Wrexhall is more nervous than most. Her late mother, Lady Catherine, was a notorious traitor to King George III; her dreadful, misogynistic uncle is eager to marry off his tainted niece quickly; and her body has been flooded by an "unseemly vigor" that makes it even harder than usual to concentrate on the work of finding a husband.
That heightened energy and other powers--such as an unnatural dexterity and the ability to read facial expressions accurately--recently have become more bothersome to Lady Helen, leaving her to feel she's inherited some of that "bad blood" from her allegedly fiendish mother. It is the Earl of Carlston, her disgraced distant cousin, a "handsome but repellent" man with "dark shark eyes," who tells her the truth about who and what she is. She is a Reclaimer, just as her mother was, one of eight in England who has the talents to identify and destroy Deceivers, the thousands of supernatural, tentacled creatures who disguise themselves, colonize human bodies "at all levels of society" and harvest the life-force of humans to survive.
This revelation is terrifying for Helen, who knows her "duty is to marry, not fight demons": "Her whole world had shifted beneath her feet. What had once been solid ground was now a chasm of endless questions and fear." Soon, Helen is pulled into the work of the Dark Days Club (a shadow group to the city detectives called the Bow Street Runners) that fights Deceivers. Life as she knows it will never be "safe and happy and normal" again, and any future she might have imagined with the amiable Duke of Selburn who is courting her suddenly feels untenable, particularly since she finds herself reluctantly, powerfully attracted to her fellow Reclaimer Lord Carlston. Ultimately, Helen must choose between a life of excitement and danger, or the more settled life she was groomed for.
Australian author Alison Goodman (Eon; Eona) has already proven her talent for world-building in several beloved fantasy novels, and in The Dark Days Club, she brings the same meticulous craft to her exploration of the historical and the supernatural. Her vivid descriptions of the clothing, society and conversation of 1812 London would perfectly recall Georgette Heyer, if Heyer had written dark fantasy. The blossoming of romance in the book is like a happy surprise wrapped up in a beautiful box, and will no doubt thrill adult fans of Regency romances as much as it will teens. Though the romance is tamer than, say, Sarah MacLean's books, it still smolders. Lady Helen's adventure has just begun, and as it ends with the hint of grave danger to come, readers will be eager for the next installment. --Stephanie Anderson, assistant director for public services, Darien Library (Conn.)
Shelf Talker: Alison Goodman's spectacular young adult novel set in the 19th-century court of England's King George III will delight fantasy readers and fans of Regency romance alike.