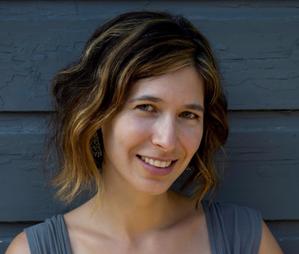 photo: Donata Zanotti
Idra Novey's poetry collection Exit, Civilian was selected for the 2011 National Poetry Series. Born in western Pennsylvania, she has since lived in Chile, Brazil and New York. Her fiction and poetry have been featured on NPR's All Things Considered and in Slate, the Paris Review, StoryQuarterly and Guernica. She's also translated four books from Spanish and Portuguese, most recently Clarice Lispector's novel The Passion According to G.H. Novey teaches in the Creative Writing Program at Princeton University. Her debut novel, Ways to Disappear, was just published by Little, Brown.

On your nightstand now:

For night reading: Garth Greenwell's What Belongs to You, Etgar Keret's The Seven Good Years, Silvina Ocampo's Thus Were Their Faces, and Lidia Yuknavitch's The Small Backs of Children.

For the morning: the Spanish edition of Arnold Lobel's Frog and Toad All Year, Sapo y Sepo, un año entero, the current favorite among the tiny people who pile into my bed at 7 a.m.

Favorite book when you were a child:

I couldn't get enough of Jon Stone's Sesame Street Classic The Monster at the End of this Book. It spoke to my disobedient nature. I loved disregarding Grover's pleas not to turn the page, knowing the monster he feared at the end of the book was none other than his fuzzy blue self. I'd like to think my affection for unreliable narrators began with Grover.

Your top five authors:

That's a hard question to answer without adding some parameters. I'll stick to favorites filed under the letter C:

Anne Carson
Julio Cortázar
Clarice Lispector
Albert Camus
Colette
César Vallejo
Carson McCullers

Even with just C's, that's a little more than five.

Book you've faked reading:

The Bible, though I still got a decent grade in my Bible as Literature class in college.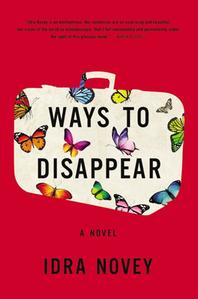 Book you're an evangelist for:

Marie NDiaye's Self-Portrait in Green. I've given it as a birthday present five times now. I can't stop. It's just such an exquisite book. NDiaye is as frank as Elena Ferrante in her portrayal of the ways women shift between protecting and resenting each other, but NDiaye is more mischievous. I'm eager to read her new novel, Ladivine, coming out from Knopf this spring.

Book you've bought for the cover:

Chocolates & Confections by Peter Greweling. The bonbons on the cover are like edible poems. Although the purchase of this giant book did not lead, as I had hoped, to actually making my own ganache, I've certainly eaten quite a bit of chocolate while flipping through it.

Book you hid from your parents:

Like many preteen girls in the '80s, I caught the V.C. Andrews fever. My sister gave it to me after catching it from a neighbor down the street. I don't know who first bought all the Flowers in the Attic books we shared between us, but they made for fascinating conversations at the bus stop. I have many fond memories of standing on the corner, speaking in dramatic whispers about Cathy getting it on in the attic with her brother.

Book that changed your life:

Clarice Lispector's novel The Passion According to G.H. It transformed my thinking about what a novel could be. My desire to learn Portuguese and move to Brazil grew out of my fascination with G.H. Five years ago, Barbara Epler answered my dreams when she asked me to translate it for New Directions.

Favorite line from a book:

"If a friendly road should lead you into a complicated city with nets of crooked streets and five hundred other roads leaving it for unknown destinations, your own road will always be discernible for its own self and will lead you safely out of the tangled town." --from Flann O'Brien's The Third Policeman, one of the most ridiculous and endearing books I've ever read.

Five books you'll never part with:

This, too, requires additional parameters. I can't even narrow down my reading for a week of vacation to five books. If narrowed to fiction and the letter J, the list would be:

Denis Johnson, Jesus' Son
Jean Rhys, Wide Sargasso Sea
John Williams, Stoner
James Baldwin, Giovanni's Room
Jose Saramago's Blindness

Book you most want to read again for the first time:

It's got to be the Monster at the End of this Book, to experience that spectacular last page again--the sheepish look on Grover's face when he discovers that he's it.