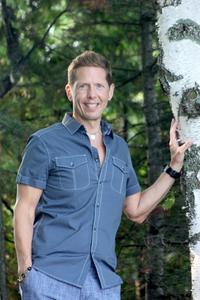 photo: Kim Schneider
Wade Rouse wrote his debut novel, The Charm Bracelet (Thomas Dunne Books, March 22, 2016), using the pen name Viola Shipman, which is an homage to his grandmother. Rouse is also the author of four memoirs and one essay collection. He's at work on The Hope Chest, the second novel in his Heirloom series.

On your nightstand now:

I just finished writing my next novel and, since I'm an obsessive sort and cannot read another book or voice when I'm in the midst of my own, my tiny nightstand is teetering with a stack of books. Right now, I'm nearly done with Anne Lamott's Small Victories (she sent me a book plate for it to celebrate my 50th birthday!), and I just finished The Fever by Megan Abbott (terrific). Stacked and waiting are All the Stars in the Heavens by Adriana Trigiani; Augusten Burroughs's latest, Lust & Wonder; Dark Places by Gillian Flynn; The Heart Goes Last by Margaret Atwood; and Silver Linings by Debbie Macomber. As you can tell, I enjoy a wide range of books.

Favorite book when you were a child:

Where the Red Fern Grows by Wilson Rawls. I grew up in the Ozarks, I loved my dogs, and my grandfather had Bluetick Coonhounds, so the book resonated deeply... and still breaks my heart.

Your top five authors:

Sorry, I can't do five! That's like cutting me off at an outlet mall. So, I narrowed my list down to those authors I not only love to read but who also continue to inspire me and my writing every day:

David Sedaris, Anne Lamott, Gillian Flynn, Bret Easton Ellis, Erma Bombeck, Jay McInerney, Michael Chabon, Jojo Moyes, Nicholas Sparks and Armistead Maupin.

Book you've faked reading:

Crime and Punishment by Fyodor Dostoevsky. Sorry, scholars, but this was both a crime and a punishment for me to read, likely because it was too dark and dense during my fraternity/college days. I fake-read this in an advanced freshman lit class--going so far as to hold it up when the professor walked by on campus--but ended up turning to CliffsNotes (it was the only book I ever turned to CliffsNotes for, btw).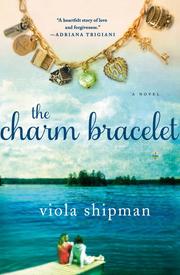 Book you're an evangelist for:

Any and all Erma Bombeck. She was a master humorist whose writing is sadly overlooked today. She made the mundane and everyday poignant, meaningful and hilarious. And she fought like hell to have her voice heard.

Book you've bought for the cover:

Dress Your Family in Corduroy and Denim by David Sedaris and Dry by Augusten Burroughs (both Chip Kidd covers, of course).

Book you hid from your parents:

Flowers in the Attic by V.C. Andrews. It just seemed so risqué at the time. I couldn't put it down, but I didn't want them to know I was reading it.

Book that changed your life:

The Grass Is Always Greener over the Septic Tank by Erma Bombeck.

Favorite line from a book:

Tie:

More a passage than a line, but from The Catcher in the Rye by J. D. Salinger:
"I keep picturing all these little kids playing some game in this big field of rye and all. Thousands of little kids, and nobody's around--nobody big, I mean--except me. And I'm standing on the edge of some crazy cliff. What I have to do, I have to catch everybody if they start to go over the cliff--I mean if they're running and they don't look where they're going. I have to come from somewhere and catch them. That's all I'd do all day. I'd just be the catcher in the rye and all. I know it's crazy, but that's the only thing I'd really like to be."

Not only beautiful, heartbreaking writing, but it keeps me grounded in writing what I feel is most important: that we all get lost and, sadly, lose touch with what's most important in life. I write to help remind people of what matters most at the end of the day and life. I write to help catch those who might be going over the edge of that crazy cliff.

The Grass Is Always Greener over the Septic Tank by Erma Bombeck:
"I didn't know why my husband gasped every time Lassie cleared the fence until I was twenty-six."

Proves that great humor is not only timeless but also that humor writing is what I term a "lyrical punchline." It must be as quickly paced and timed (and funny) as a stand-up comic's act, but the humor only works if it's couched in good writing, poignancy, honesty and distinctiveness.

Five books you'll never part with:

The Catcher in the Rye by J.D. Salinger (I re-read it every year).

The Grass Is Always Greener over the Septic Tank by Erma Bombeck (ditto).

Bird by Bird by Anne Lamott (a staple on my writing desk and in my life).

Less Than Zero by Bret Easton Ellis (it defined an era and inspired me to write more powerfully and personally).

Naked by David Sedaris (always makes me laugh and is perfection personified when it comes to humorous essay writing).

Book you most want to read again for the first time:

The Picture of Dorian Gray by Oscar Wilde (which I read in college) largely because 1) I'd like to read it anew now that I have a better understanding of Wilde's life and sexuality, and 2) because I'm writing a humorous memoir about aging (un)gracefully, titled The Picture of Dorian Gay.

Authors you would invite to your dinner party:

Writer's Digest once named me the "#2 Writer We'd Love to Have Drinks With," alongside Ernest Hemingway and Hunter S. Thompson, so I'd have to invite them (at least for cocktails). I'd also add a few of my favorites, including Dorothy Parker, David Sedaris and Anne Lamott. It would be a very long evening.