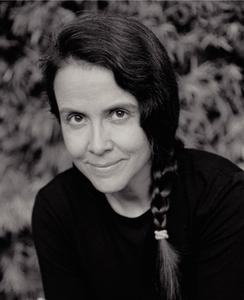 photo: Michael Nye
Palestinian American Naomi Shihab Nye is a poet, essayist and novelist who was named a National Book Award finalist for 19 Varieties of Gazelle: Poems of the Middle East (Greenwillow). Among her many awards are the I.B. Lavan Award from the Academy of American Poets and four Pushcart Prizes, as well as numerous honors for her books for younger readers. She is also the editor of many poetry anthologies including The Space Between Our Footsteps: Poems and Paintings from the Middle East, and author of the novels Habibi and Going Going. Her latest children's novel is The Turtle of Oman, exploring themes of moving, the Middle East, family, nature, immigration and love. It will be available in paperback from Greenwillow Books on May 3, 2016. She lives in San Antonio, Tex.

On your nightstand now:

A Tale for the Time Being by Ruth Ozeki. I started reading this on an international flight to Japan, could not have been a more perfect "launch on book" experience. Read it for 10 hours straight--still reading it.

The General's Son: Journal of an Israeli in Palestine by Miko Peled--such an advocate for justice!

Waiting by Kevin Henkes--such a comfort.

Factory Girls: From Village to City in a Changing China, by Leslie T. Chang--everyone I met or know in China told me to read this book.

A signed copy of Lit Up Inside, the lyrics of Van Morrison--this book stays on top.

Favorite books when you were a child:

Favorite Poems Old and New, edited by Helen Ferris. Still have tattered copy with the Rabindranath Tagore poem "Paper Boats" check-marked by my seven-year-old self.

The Important Book by Margaret Wise Brown. A book about making distinctions--what's really important about a spoon or a daisy? I argued with this book. I thought everything was important. I loved all Margaret Wise Brown's books, though, and found it terribly tragic that she had died right as I was being born. She was a personal friend to me through her books and to so many millions of others. My husband and I once had Garth Williams, who illustrated many of her books, to dinner at our house, and he told about receiving her last letter to him after her shocking, sudden death. He adored working with her. To meet someone who had actually known her was incredible.

Your top five authors:

William Stafford--hero poet since I was 16.

W. S. Merwin--hero poet since age 18. "This is a voice that could save us," I wrote in my edition of Naked Poetry, where I first found his work.

Ruth Stone--I loved her stark bravado, courage, enduring joy.

Edward Hirsch: the smartest poet I have ever known--his work sends me soaring, too.

Lucille Clifton: what a Great Spirit Lucille was and remains forever--read her work tomorrow if you have not already been reading it for years.

Books you've faked reading:

Books about the Alamo. (I live in San Antonio.) Sorry, I just can't get into it. I do like David Crockett's (rare) book My Philosophy, though.

I also didn't actually read all those math textbooks in high school.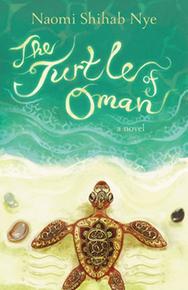 Books you're an evangelist for:

The Way It Is by William Stafford--Graywolf Press published an iconic edition. Find it! I was so honored to write a tiny preface.

Every War Has Two Losers: William Stafford on Peace and War, edited by Kim Stafford

Waiting by Kevin Henkes

Walden by Henry David Thoreau--we need it more than ever. (It is no longer taught in many high schools.)

Book you've bought for the cover:

Please Come Back to Me by Jessica Treadway--this one is also on my bedside table.

Book you hid from your parents:

Uh, I don't remember the titles, exactly. Some of those Victorian-style sexy books. Where people were called only by initials. M.O. They flung themselves around on couches.

Book that changed your life:

The Dharma Bums by Jack Kerouac. I know this is fairly unoriginal, as so many people of many generations now have felt sparked by Kerouac's style and energy--his open heart and mind, his stream-of-wisdom-and-wackiness mode--but I became a Kerouac fanatic for years, read every single related book and review I could find. I became friends with his last wife, Stella Sampas, who kindly invited me to come visit her in Florida after I telephoned her on Jack's--and my--shared birthday. He will always be in my heart and I just wish he had lived longer, for everybody's sake, but at least he left us so many terrific books to feast on.

Favorite line from a book:

"I remember, I don't remember." --from "Battles in the Desert" by José Emilio Pacheco

Six books you'll never part with:

Anything by William Stafford, Robert Bly, Jane Hirshfield, Kevin Henkes, Kate DiCamillo, E.B. White.

Book you most want to read again for the first time:

Again for the First Time by Rosemary Catacalos.