Tomorrow, while booksellers across the U.S. host myriad events marking Independent Bookstore Day, their Canadian colleagues will be celebrating the second annual Authors for Indies Day, during which writers spend time on the sales floors of their favorite indie bookshops chatting with customers, signing books and even handselling a bit. More than 600 authors participated across Canada last year, giving bookstores an 18.5% sales boost for the day.

We'll have follow-up coverage next week, but in the spirit of bookish anticipation, I'm sharing a few words from participants on the meaning of #Authors4IndiesDay to them. In this case, actions do not speak louder than words; they band together for a common cause.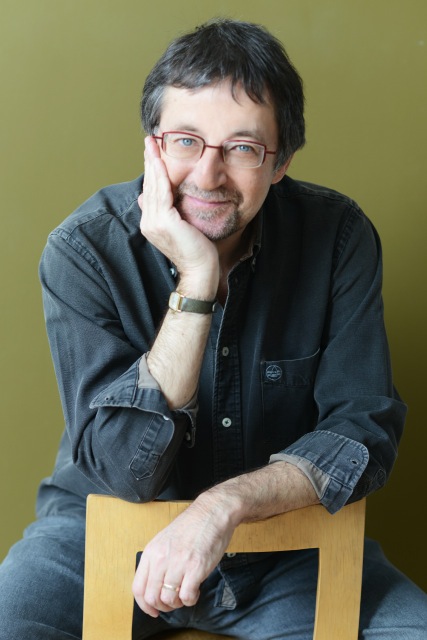 Guy Gavriel Kay, Authors for Indies spokeperson
"Every author I know is a reader.... For many of us, a local bookstore shaped our lives. Books can do that--and a bookstore can," Guy Gavriel Kay, author and #AFI2016's spokesperson, wrote in Shelf Awareness for Readers this week.

Linda Leith, who founded the Blue Metropolis Festival and heads Linda Leith Publishing, told the Montreal Gazette: "It's a close-knit world, the book world. We all depend on one another and need one another." She added that Authors for Indies Day "feels like a grassroots movement. A way for those of us who love reading and writing to thumb our noses at everything that's become impersonal and dehumanizing about the book world."

In a blog post, Vancouver's 32 Books & Gallery noted: "We are delighted to be hosting twice as many authors for 2016 and expect another enthusiastic response from our customers who thoroughly enjoyed the casual atmosphere and the chance to chat with some of their favorite writers without the hoopla or line-ups that are often par for the course at literary events. We added in some coffee and cookies in the morning, wine and cheese in the afternoon, and voila... what more could a bibliophile want?"

"For me, independent bookstores are like books themselves. They are places to go, for self-discovery, community, and, above all, connection," said author Anita Kushwawa, who will be at Octopus Books in Ottawa.

Barb Minett, owner of the Bookshelf in Guelph, Ontario, wrote: "This year we are inspired by Canada's growing awareness about the importance of building new and meaningful relationships with our First Nations, Metis and Inuit brothers and sisters. So it is with this in mind that we celebrate Authors for Indies Day with indigenous authors of all ages and their author allies. Our journey begins on Saturday April 30 at 10 a.m. and will follow traditional ceremonies which include land acknowledgment, smudging, drumming and song. We will be using an Indigenous traditional way of learning where there is time, a place and space for families to hear stories and discuss insights and teachings as a community. You may find young Indigenous writers reading in the art section or traditional drummers on the patio. If you go upstairs there may be Indigenous authors speaking of their experience with residential schools or the land they live on and love."


Author Karma Brown, who will be at Eat Your Words in Toronto, observed: "I have quite a long bucket list (one I've been keeping since I was 17 years old) and nestled amongst the 120-or-so items is 'own a little bookstore.' In reality (and understanding what it takes) I may never get further than a Little Free Library at the end of my driveway, so am grateful for indie owners who have opened their doors within our communities for the rest of us book lovers to gleefully escape for an hour or so."

Book City in Toronto "is thrilled to again host the visits of authors to each of our four stores. Last year, we shared the day with over 60 authors, and this year, the number of authors participating in Authors for Indies is even greater. The day has been fun to organize and has given us the opportunity to learn more about our favorite writers (and their reading habits, as we've asked them for their 'desert island' reads, a few books that they simply can't live without, to hand sell to 'their' customers on event day)."

But where do booksellers without a "home" spend Authors for Indies Day? Bibliobroads Kelly Beers and Julie Maynard shared their particularly bookish tale of dilemma and resolution: "We were booksellers without a home. Home is a bookstore to indie employees & The Avid Reader was closing after 21 great years. Yes, it was on happy terms but when Julie & I (a.k.a. Bibliobroads) were told that the final day would be March 31, our first response was, 'Oh No! What about Authors for Indies?!' Not, 'I have no job!' or something responsible. We are fueled by bookselling passion and the thought that we would lose our store, all of the wonderful customers, a place for our book club and #AFI2016 was simply too much. The ol' Bibliobroads were broken-hearted booksellers.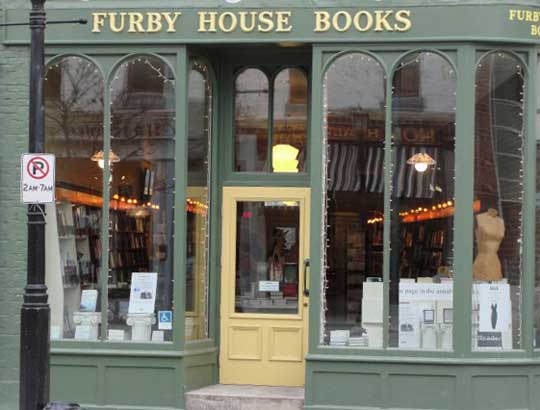 "Then, it happened--the magic that's only found among independent bookstores. Mrs. Lou Pamenter, owner of Furby House Books, a gorgeous indie in the neighboring town of Port Hope, asked if we would collaborate with them for Authors for Indies. Further, they have given our beloved book club a new home--free of charge--and will stock our picks. This would never occur in the corporate book business world where reading is an afterthought and books are solely a commodity. Furby House Books knows that we are crazy about books, especially Canadian writers, and that we're fierce in our devotion to independent businesses. We read to live & live to read. The rest has become history in the making!"

And they have the video evidence to prove it. Happy Authors for Indies Day to our northern neighbors. --Robert Gray, contributing editor (column archives available at Fresh Eyes Now)