Here Shelf Awareness continues to look at highly anticipated, upcoming books for the summer and fall, based on the recommendations of more than a dozen independent booksellers from around the country. Today's titles are the second part of the two-part fiction focus. Installments on nonfiction, YA and children's will run over the next few days.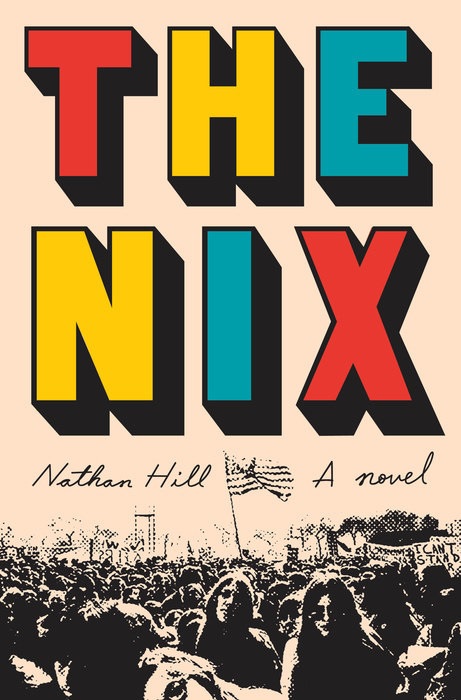 Another debut novel in addition to the two mentioned yesterday is Nathan Hill's The Nix. Coming from Knopf on August 30, The Nix is the story of Samuel Andresen-Anderson, a bored teacher at a small college who published a short story in the New Yorker at a young age. The exposure from that story led him to signing a book deal, which years later he has still not delivered on. As his publisher becomes increasingly determined to collect, one way or another, Samuel's long-estranged mother suddenly becomes an internet celebrity after throwing rocks at a presidential candidate, and soon he sets out to track down his mother and deliver a book about her. Mark Laframboise of Politics & Prose, Washington, D.C., said the book felt prescient: "It's just a very smart comic novel."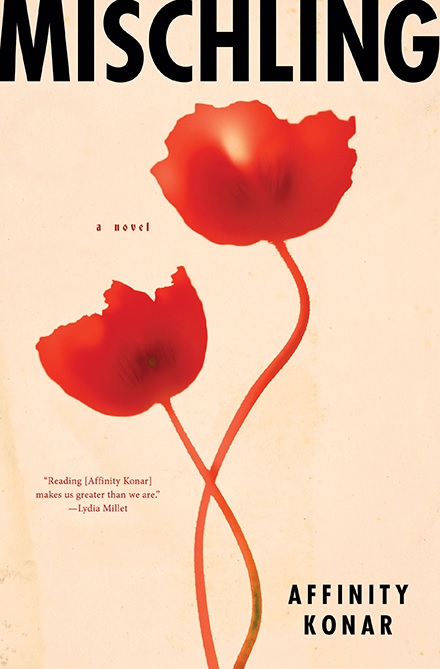 Next on today's list is Mischling by Affinity Konar. Due out from Lee Boudreaux Books on September 6, Mischling begins with twin sisters Pearl and Stasha Zagorski arriving at Auschwitz in 1944. Because they are twins, the girls are intercepted on arrival to become part of Josef Mengele's "zoo" of experimental subjects. Kept apart from the other prisoners in Auschwitz, the girls experience better living conditions but are subject to horrifying experiments. As the end of the war approaches, the girls must rely on each other to survive. Mark Laframboise of Politics & Prose chose Mischling as an "unforgettable" upcoming novel. Despite the bleak environment and depressing circumstances, he said, Konar "fuses so much life into these characters."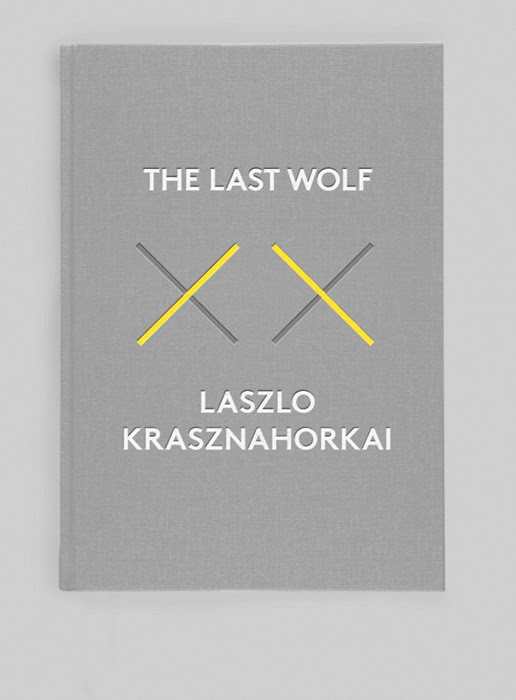 The next book from Man Booker International Prize winner László Krasznahorkai is The Last Wolf. The book's haunted narrator has been hired to write the story of the last wolf to live in Spain's barren Extremadura region. While drinking alone in a Berlin bar, the narrator recounts the whole miserable experience to a bored bartender, all in a single sentence. The Last Wolf was picked by both Stephanie Valdez of Community Bookstore, Brooklyn, N.Y., and Geoff Nichols, a buyer at University Book Store, Seattle, Wash. Nichols called The Last Wolf an opportunity "to approach Krasznahorkai in a shorter work, sort of--96 pages, one sentence." Translated by George Szirtes, this "obsessive, intense, beautiful" book will be available from New Directions on September 6.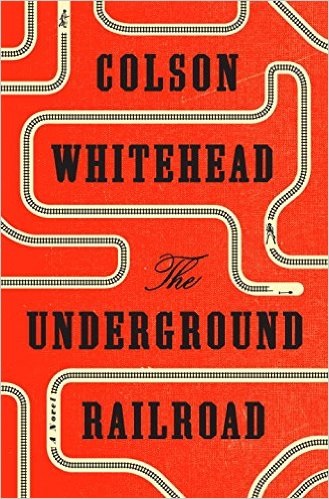 In Colson Whitehead's new novel The Underground Railroad, Cora is a slave on a Georgia cotton plantation. Ostracized by the other slaves, Cora finds herself in an especially difficult position as she begins to blossom into adulthood. But then a recently arrived slave named Caesar tells Cora about the Underground Railroad, and the two begin plotting an escape. In this novel, Whitehead has reimagined the Underground Railroad as an actual, secret, subterranean train system built beneath the South. Cora flees North state by state, stop by stop, frantically trying to elude the slave-catcher on her trail. Jason Kennedy of Boswell Book Company, Milwaukee, Wis., and Anna Macklin, the trade book buyer at University Book Store in Seattle, Wash., both highlighted The Underground Railroad as an upcoming release to watch for. It will be out on September 13 from Doubleday.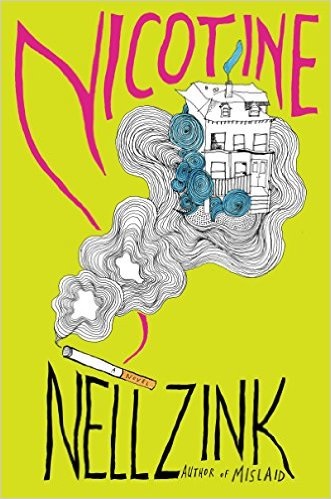 Nell Zink, the author of The Wallcreeper and Mislaid, returns on October 4 with Nicotine (Ecco). As the normal, straight-laced child in an extremely unconventional family, Penny Baker has always somehow been the rebellious one. Not long after graduating from business school, Penny learns that her father, an aged hippie who ran a psychedelic healing center, has died and she's inherited his childhood home in New Jersey. Upon visiting the property, Penny discovers that it is not in fact abandoned but inhabited by a group of friendly anarchists who have nicknamed the place "Nicotine" and passionately fight for smokers' rights. As Penny begins to bond with the Nicotine community, her past life and her present one increasingly come into conflict. John Cleary, bookseller at Papercuts J.P., Boston, Mass., picked Nicotine as a major fall release, and said Zink has "an exceptional talent for saturating a novel with wit and humor without sacrificing the depth need to throw a genuine, emotional punch."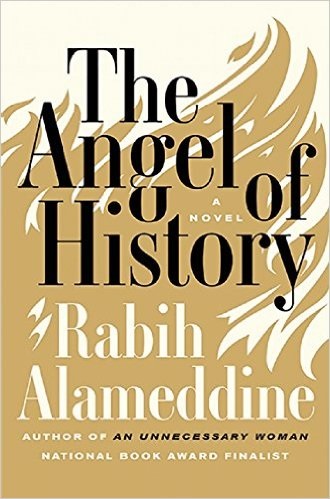 The Angel of History is the next book from Rabih Alameddine, whose last novel, An Unnecessary Woman, was a finalist for the National Book Award. Coming on October 4 from Atlantic Monthly Press, The Angel of History is set over the course of one night as Jacob, an Arab-American poet, sits in the waiting room of a pysch clinic. He recalls his early upbringing in an Egyptian whorehouse, his life as a gay Arab man during the height of the AIDS epidemic in San Francisco, and his travels around the world. All the while he is taunted and hovered over by visions of Satan and Death and attended to by 14 saints. Stephanie Valdez of Community Bookstore pointed to The Angel of History as a major fall release.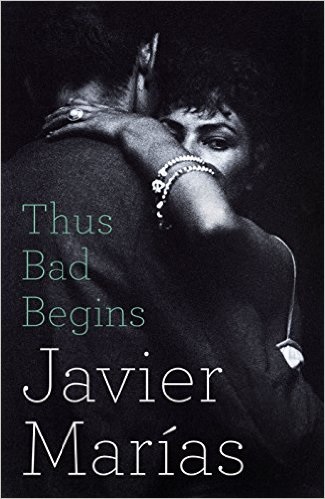 Last but certainly not least on today's list is Thus Bad Begins, the 14th novel from Spanish author Javier Marías. Set in Madrid in the early 1980s, Thus Bad Begins is the story of a university student named Juan de Vere. Juan becomes the personal assistant to his idol, an older film director named Eduardo Muriel. Though seemingly perfect, Muriel has a complicated, dark relationship with his wife and a family friend accused of sinister things. Muriel asks Juan to investigate that family friend, and soon Juan is caught in a web of suspicion and intrigue. Community Bookstore's Stephanie Valdez called Thus Bad Begins perhaps the most anticipated fall title of her whole staff. Said Valdez: "We are all big fans of his here." Caitlin Baker, bookseller at University Book Store, also chose Marías' newest as one of her most anticipated books. Translated from the Spanish by Margaret Jull Costa, Thus Bad Begins will be available from Knopf on November 1. --Alex Mutter