With BookExpo America beginning next week, Shelf Awareness's roundup of Buzz Books continues today with a look at nonfiction for the summer and fall. Compiled with the help of booksellers from around the United States, today's list features memoirs, works of history, essay collections and even a graphic novel. Wednesday's and Thursday's installments featured fiction; young adult and children's will run next.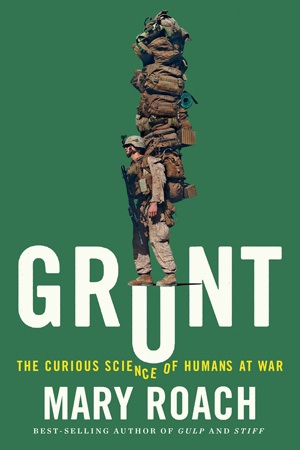 Mary Roach, the bestselling author of Stiff: The Curious Lives of Human Cadavers and Spook: Science Tackles the Afterlife, kicks off today's list with Grunt: The Curious Science of Humans at War. Due from Norton on June 7, Grunt examines what goes into keeping the average soldier alive on a day-to-day basis. She takes part in a study on hearing loss and survivability with the U.S. Marine Corps Paintball Team, visits the U.S. Army Natick Labs' fashion design studio and shadows the crew of a nuclear submarine. Heather Sieks from the Book Cellar in Chicago, Ill., and Jason Kennedy, buyer at Boswell Book Company in Milwaukee, Wis., both chose Grunt as a new nonfiction book not to be missed.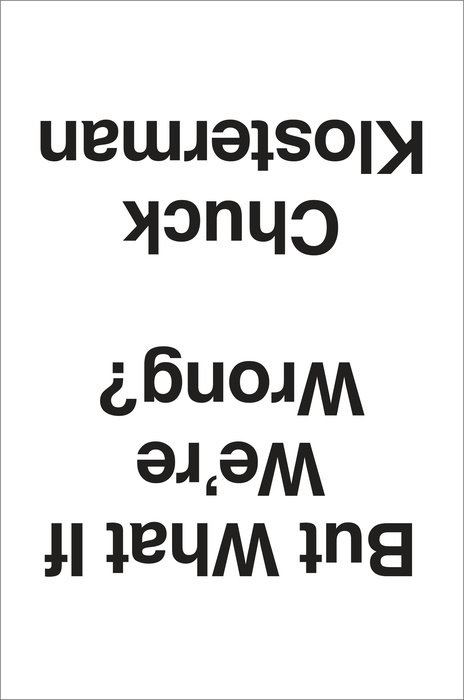 But What if We're Wrong?: Thinking About the Present As if It Were the Past is the next book from writer and essayist Chuck Klosterman. While his last book dealt with the nature of villainy, But What if We're Wrong attempts to view the present day as if it were hundreds of years in the past, examining everything from current social mores to what we believe to be the fundamental underpinnings of math and science. Among specific topics he explores are what we know about gravity and time, what current works of art will endure 500 years from now, and whether all sports inevitably die out. To help grapple with these questions, Klosterman has interviewed a plethora of artistic and scientific people, including George Saunders, Neil deGrasse Tyson and Richard Linklater. Recommended by Nathan Cantu from the Book Cellar, But What if We're Wrong will be available from Blue Rider Press on June 7.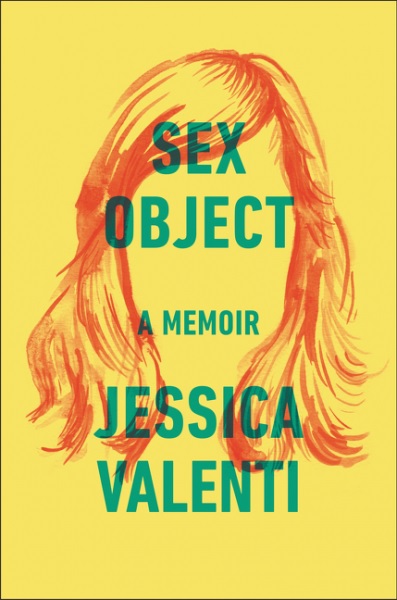 Also arriving in stores June 7 is Sex Object (Dey Street Books), a new memoir from author and Guardian columnist Jessica Valenti. In a series of deeply personal essays, Valenti explores her adolescence and young adulthood in New York City and the insidious effects that sexism has had on her throughout her life and career. "This series of essays is a much needed depiction of what it means to be a woman in a man's world," said Katie Eelman, the media and events coordinator at Papercuts J.P. in Boston, Mass. "Valenti's fierce style, incredible wit and unwavering honesty make this book a must-read for all."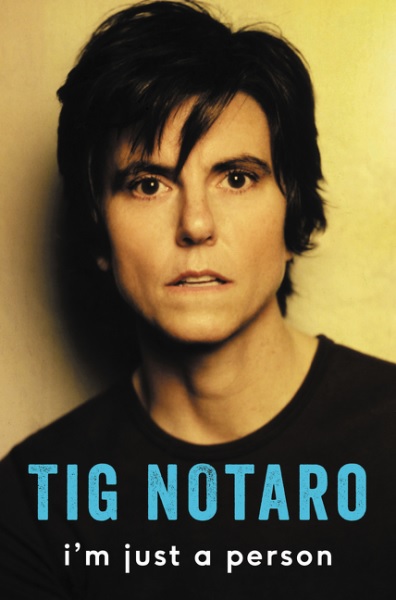 Over the course of just four months in 2012, comedian Tig Notaro lost her mother unexpectedly, went through a breakup, was nearly killed by an intestinal disease known as C. diff, and then was diagnosed with bilateral breast cancer. Shortly thereafter, Notaro performed a stand-up set that became an instant sensation. Now, in I'm Just a Person (Ecco, June 14), Tig Notaro looks back at the horrible year and how her life has changed since. I'm Just a Person was a selection of both Boswell Book Company's Jason Kennedy and Janet Geddis, the owner of Avid Bookshop in Athens, Ga. Geddis called the book a "very well written, thoughtful, and often tear-jerking memoir about illness, love lost and found, the complicated ways families work, and the risks we take."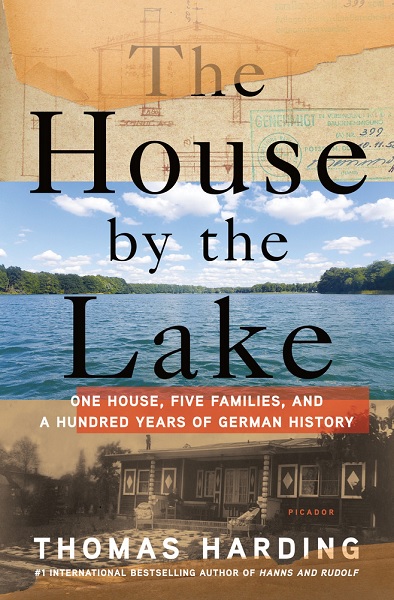 When it was published last year in the U.K., Thomas Harding's new book, The House by the Lake: One House, Five Families, and a Hundred Years of German History was met with immediate acclaim. Coming to the U.S. on July 6, The House by the Lake provides a microcosm of Germany's history in the 20th century by telling the story of one small lake house on the outskirts of Berlin. Until the 1930s and Hitler's rise to power, the house was a holiday home for Harding's grandmother and her family. After World War II and the partitioning of Germany, the house was occupied by a succession of families, including a composer, a widow and her children, and a Stasi informant. The House by the Lake will be available from Picador.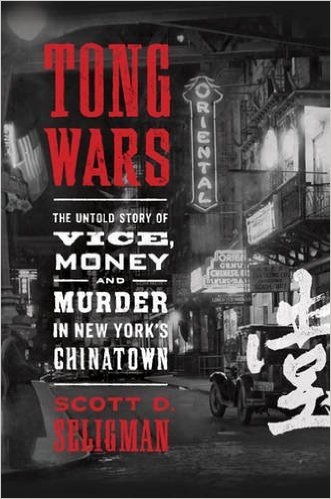 Next on today's list is Tong Wars: The Untold Story of Vice, Money and Murder in New York's Chinatown by Scott D. Seligman. From approximately the 1890s until the 1930s, rival secret societies known as tongs fought viciously for control of illegal businesses--mainly gambling, opium and prostitution--in New York City's Chinatown. At a time when the city government was notoriously corrupt, the tongs would act as middlemen between the vice dens and the police by exorbitantly taxing the former and paying off the latter. Competition between rival tongs became so fierce that there were hatchet fights in Chinatown's streets. Keaton Patterson, buyer at Brazos Bookstore in Houston, Tex., recommended Tong Wars, saying "I've always been interested in the underground crime syndicates that rule the sordid sides of our nation's culture, and this 40-plus year history of gangland warfare is right up my alley." It will be out July 12 from Viking Press.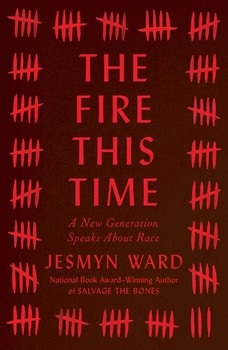 Coming on August 2 from Scribner is The Fire This Time: A New Generation Speaks about Race. Edited by Jesmyn Ward, author of Men We Reaped and Salvage the Bones, The Fire This Time is a collection of poems and essays about race in America. Modeled after James Baldwin's landmark book The Fire Next Time, the collection features 18 pieces from writers like Edwidge Danticat (Claire of the Sea Light), Claudia Rankine (Citizen: An American Lyric), Daniel José Older (Shadowshaper) and many more. Said Anna Macklin, trade book buyer at University Book Store in Seattle, Wash.: "Jesmyn Ward is one of my favorite contemporary authors, and now we have an opportunity to see her as an editor."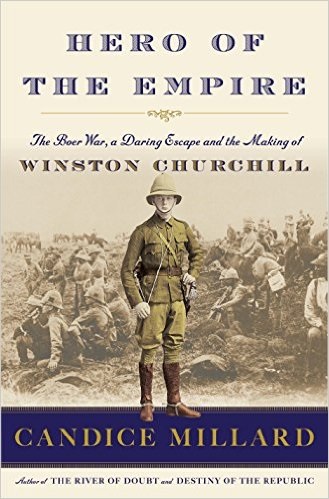 Candice Millard, the author of Destiny of the Republic and The River of Doubt, returns this year with Hero of the Empire: The Boer War, a Daring Escape, and the Making of Winston Churchill (Doubleday, September 20). Despite losing his first election campaign for Parliament, Winston Churchill believed from a young age that he would one day become prime minister. Convinced that a spectacular wartime achievement was needed to kickstart his political career, Churchill fought in colonial wars in India and Sudan and covered uprisings against Spanish rule in Cuba. Then in 1899, two weeks after arriving in South Africa to take part in the Boer War, Churchill was taken prisoner. He managed an incredible escape, traveling hundreds of miles in enemy territory with next to no provisions. In Hero of the Empire, Millard recounts that escape and examines the effect it had on Churchill's future. Becky Anderson, the owner of Anderson's Bookshop in Naperville, Downers Grove and La Grange, Ill., called it "another incredible history that reads like the best of historical fiction."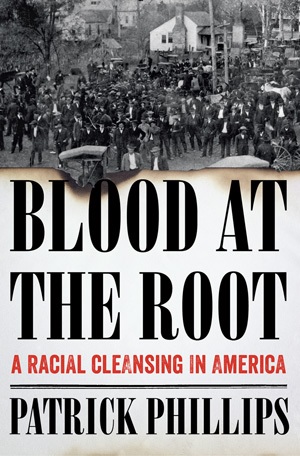 Award-winning poet Patrick Phillips grew up in a town in Forsyth County, Ga., that until the 1990s had residents campaigning to keep it "whites-only." In Blood at the Root: A Racial Cleansing in America, Phillips examines not only the violent history of Forsyth but also the country's broader history of racial violence. From the expulsion of the Cherokee in the 19th century, the brutal racial cleansing of Forsyth County in early 1900s, and on to nearly the present day, Phillips takes a sweeping look at violence in America. Geoff Nichols, buyer at University Book Store, called Blood at the Root a "thoughtful, shocking" book and an "important contribution to America's ongoing conversation on race." It will be available from Norton on September 20.
The Tunnels: Escapes Under the Berlin Wall and the Historic Films the JFK White House Tried to Kill by Greg Mitchell is a story of Cold War intrigue. A year after the completion of the Berlin Wall, a group of West Germans decided to risk their lives to dig tunnels under the wall and liberate people from East Berlin. Along the way, NBC and CBS both heard about the tunnel plans and each decided to sponsor their own tunnel in exchange for the right to film the escapes. The Kennedy White House, meanwhile, set out to suppress any resulting films for fear of a confrontation with the Soviet Union. A pick from Geoff Nichols of University Book Store, The Tunnels will be available on October 18 from Crown Publishing.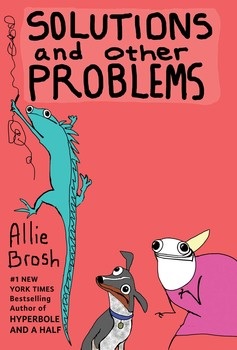 Out on October 25 is Solutions and Other Problems (Touchstone), Allie Brosh's follow up to her bestselling graphic novel collection/memoir Hyperbole and a Half. Solutions and Other Problems features a new selection of autobiographical and illustrated essays with the same combination of wit, honesty and charmingly simple artwork. A choice of Boswell Book Company's Jason Kennedy, Solutions and Other Problems will appeal to any fan of Hyperbole and a Half.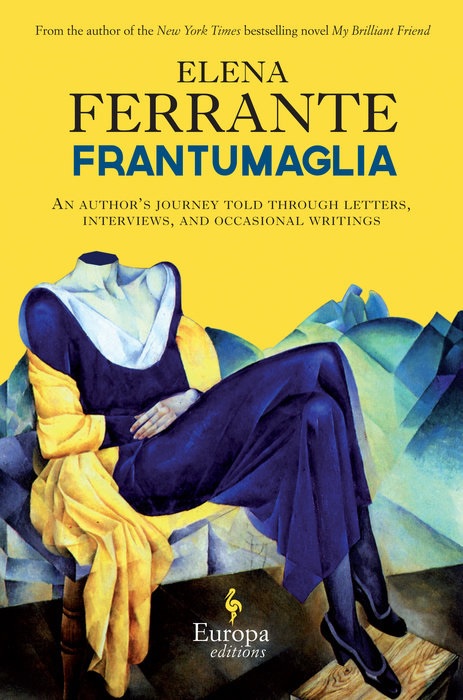 Rounding out today's list is Frantumaglia: An Author's Journey Told Through Letters, Interviews and Occasional Writings by Elena Ferrante. In this collection translated from the Italian by Ann Goldstein, Ferrante discusses everything from her choice to write under a pseudonym and avoid the public eye to her influences as an author, a writer's role in society, and Italian history and politics. A selection of Stephanie Valdez, co-owner of Community Bookstore in Brooklyn, N.Y., Frantumaglia will be available from Europa Editions on November 1. --Alex Mutter