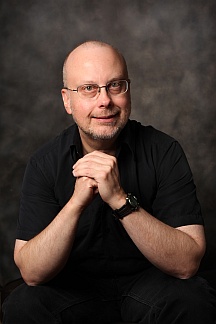 photo: Bernard Clark
Award-winning sci-fi author Robert J. Sawyer has been appointed to the Order of Canada, which recognizes "outstanding achievement, dedication to the community and service to the nation." Sawyer was honored "for his accomplishments as a science fiction writer and mentor, and for his contributions as a futurist."
Also among the Order of Canada inductees announced yesterday by Governor General David Johnston were writer Jacques Godbout "for his significant contributions to the literary arts and critical thinking for over half a century"; and publisher Linda E. McKnight "for her pioneering achievements in publishing and for her unstinting support of Canadian writers."