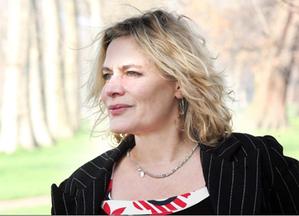 photo: Sheila Burnett
Deborah Levy has written six novels: Hot Milk (Bloomsbury, July 12, 2016); the Man Booker shortlisted Swimming Home; Beautiful Mutants; Swallowing Geography; The Unloved; and Billy and Girl. She has also written Things I Don't Want to Know, a long-form essay response to George Orwell's Why I Write and Virginia Woolf's A Room of One's Own. Her 2012 story collection, Black Vodka, was shortlisted for the Frank O'Connor Award and the BBC International Short Story Award.

On your nightstand now:

The Argonauts by Maggie Nelson. For its ideas about creating self, its exploration of the many dimensions of love and kinship. Also enjoying Dreams of Youth: The Letters of F. Scott Fitzgerald, edited by Andrew Turnbull. Part of the fascination is just reading about a jobbing writer. I like all the everyday stuff about money, editing, moving house, marriage. In one letter, he remembers an interesting conversation with Gertrude Stein: "she (Stein) said that we struggle against most of our exceptional qualities until we're about forty and then, too late, find out that they compose the real us. They were the most intimate self which we should have cherished and nourished."

Favorite book when you were a child:

The Secret Garden by Frances Hodgson Burnett. It's about sour, sickly, unloved Mary Lennox, 10 years old, who finds the key to a locked garden in the grounds of a mansion in Yorkshire; she unravels a few mysteries, makes some chums and takes up skipping. A magical novel about her transformation into everyday happiness.

Your top five authors:

Hey, I can't do that! Here are some of the writers I will always re-read: Virginia Woolf; J.G. Ballard; Susan Sontag; Marguerite Duras; and James Baldwin. I am a great admirer of Baldwin for the reach of the subjects he took on in all his novels. Of these writers, Baldwin is definitely the one I'd most like to go out with for dinner, and then on to a party.

Book you've faked reading:

I got fed up with the irritating, long-winded dialogue in Women in Love by D.H. Lawrence and watched the Ken Russell film instead.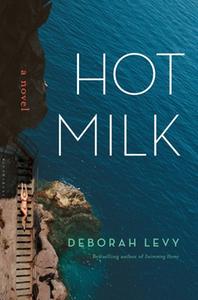 Book you're an evangelist for:

Playing and Reality by Donald Winnicott. Winnicott was a British psychoanalyst working mostly with children--he asked such moving, delicate and practical questions about what it is that children need in order to be creative and have something to live for.

Book you've bought for the cover:

Picasso by Gertrude Stein. An intuitive account of Picasso's development as an artist. Stein knew him for decades. I have a copy of the fourth printing, published by Batsford Books.

Book you hid from your parents:

I did not have to hide books from my parents--more like having to pretend that I didn't love glossy fashion magazines and reading my horoscope.

Book that changed your life:

And Our Faces, My Heart, Brief as Photos by John Berger. Berger invented a whole new form of writing--a blend of intimate art criticism, poetry, love letters, thoughts on mortality, animals, time, light and much more.

Favorite line from a book:

Well, because I'm into Fitz at the moment, this one is pretty darn good:
"In his blue gardens men and girls came and went like moths among the whisperings and the champagne and the stars." -- from The Great Gatsby by F. Scott Fitzgerald

Five books you'll never part with:

The Vagabond, Colette; The Bloody Chamber, Angela Carter; Civilization and Its Discontents, Sigmund Freud; Beloved, Toni Morrison; Ulysses, James Joyce

Book you most want to read again for the first time:

The Lover by Marguerite Duras and Jealousy by Alain Robbe-Grillet. Both these books blew my mind at the time--deceptively simple, elegant prose and an electric, emotional depth charge.