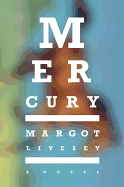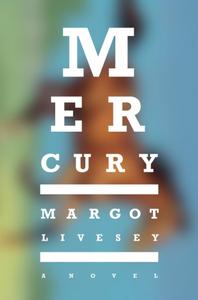 Multi-layered domestic dramas are Margot Livesey's specialty. In Mercury, she once again probes contradictions in human relationships, this time orbiting the often perilous abyss of middle age and casting her gaze on matters of perception in both literal and figurative terms.

Donald Stevenson is a staid, self-employed, 39-year-old surgical ophthalmologist-turned-optometrist who lives and works in a Boston suburb. "My life... fit me like a well-made suit," says the devoted husband and father of two young children. Donald spent his first 10 years in Scotland. He still yearns for his homeland and a beloved boyhood friend; they lost touch when Donald and his family crossed the Atlantic in 1981. In humble, intimate prose that percolates with impending tragedy, Donald tells his life and how a chasm developed between him and Viv, his American-born wife of nine years. A restless and impulsive former mutual fund financier, Viv gave up her unfulfilling professional life--with her husband's support and subsequent familial sacrifices--to pursue her earlier life's passion for horses, co-managing a stable called Windy Hill.

Donald recounts his history with Viv and delivers his haunted side of the story through a prism of retrospection that bookends the narrative. After Donald's infirm father--a man whom he loved and respected and whose wisdom was a guiding force in his life--succumbs to the ravages of Parkinson's disease, Donald's grief becomes overwhelming. Magnifying his isolation is Viv, who seems more in love with Mercury--a five-year-old, dapple-gray Thoroughbred, "the most beautiful animal Viv had ever seen"--than with him and their children. The horse's owner boards Mercury at Windy Hill, but Viv forges such a deep bond that she pins her affections, hopes and dreams of winning a horse-riding championship--however illusory and ultimately obsessive--upon the Thoroughbred. "He's just a horse," Donald says. "Not just," says Viv, adding, "Imagine if you were suddenly given the keys to a Porsche." After Windy Hill sustains a mysterious break-in, Viv--whose myopic, first-person account is sandwiched between Donald's telling of events--conveys how she secretly took security matters into her own hands to keep her adored Mercury from danger. The consequences of this decision become far reaching, life changing and soul shattering.

Livesey (The Flight of Gemma Hardy) is a reflective, insightful writer. She offers a well-drawn supporting cast and skillfully unravels details that heighten the suspense and surprise of a sobering story. She delves into divisive aspects of deceit, desire, regret and ideals, and how the choices people make can affect and torment innocent lives in extraordinary ways. This unsparing examination of the intricacies and fallibilities of human relationships (in various incarnations) ultimately upends ideas of good and bad, right and wrong, while evoking highly provocative philosophical and moral questions. --Kathleen Gerard, blogger at Reading Between the Lines

Shelf Talker: The marriage of a couple on the cusp of middle age, and who have failed each other, comes undone by a beautiful Thoroughbred horse.