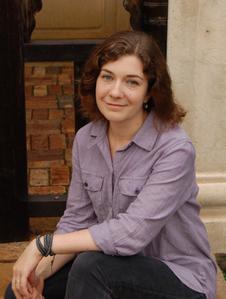 photo: Robbie Hart
Elsa Hart wrote her first novel, Jade Dragon Mountain (Minotaur), while studying alpine plants in southwest China with her husband, a botanist. Before that, she graduated from Swarthmore College and Washington University in St. Louis School of Law. The White Mirror (Minotaur, September 6, 2016), the sequel to Jade Dragon Mountain, follows former librarian Li Du into the snowy borderlands between China and Tibet.

On your nightstand now:

The Last Bookaneer by Matthew Pearl.

Favorite book when you were a child:

My Father's Dragon by Ruth Stiles Gannett. Not only is it a captivating tale of a boy who sets out, on the recommendation of an alley cat, to rescue a baby dragon from enslavement, but there was nothing more satisfying to my organized, controlling little child mind than Elmer Elevator's perfectly packed knapsack.

Your top five authors:

Agatha Christie's incisive character sketches and uncluttered plots are, for me, a perpetual source of pleasure. Terry Pratchett's novels illuminate history's most disappointing patterns without succumbing to despair. Louise Erdrich arranges words into currents that dislodge my footing and pull me under. George Eliot's characters change with every reading; I will always return to learn more about them and about myself. William Shakespeare reminds me of the potential of human thought.

Book you've faked reading:

The prospect of being caught faking it induces more anxiety than the prospect of admitting that I haven't read the book. But I tend not to volunteer the dearth of Charles Dickens in my readerly background.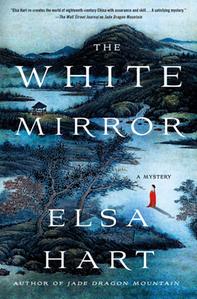 Book you're an evangelist for:

The Raw Shark Texts by Steven Hall, in which there is a predator whose hunting ground is text. Danger lurks, quite literally, within the pages. It's a frightening story that revels in tropes, and never employs them thoughtlessly.

Book you've bought for the cover:

The Yiddish Policemen's Union by Michael Chabon. Inside, the unusual amalgam of culture, history and genre suggested by the cover expands into an alternate reality made stranger by the elements of it that are familiar.

Book you hid from your parents:

Romance novels borrowed from the library at my grandmother's retirement community swimming pool. I remember the smell of chlorine and yellowing paperback pages. Relentless by Patricia Potter was a revelation.

Book that changed your life:

Ivanhoe by Sir Walter Scott. I read it during the summer after fourth grade. I was surrounded by summer things--ice cream trucks, sprinklers, tetherball, sunblock, dinnertime--and I'd look up at twilight and realize that I'd been somewhere else. I'd been in a forest in the 12th century with a band of outlaws, and I'd gone there all by myself. That book made me a reader.

Favorite line from a book:

"The seller of lightning rods arrived just ahead of the storm." It is from Chapter 1 of Ray Bradbury's Something Wicked This Way Comes. I recommend reading this book in October once the leaves have started to fall and the wind carries just a little bit of malevolence under the sweet candy and apple cider.

Five books you'll never part with:

I move often, and my bookshelf does shift and change. But when I look at it right now and ask myself which volumes would remain if I had to part with all but five, I'd keep my Complete Works of William Shakespeare, Gardner's Art Through the Ages, the Robert Fagles translation of The Odyssey, The Lord of the Rings by J.R.R. Tolkien and Jane Eyre by Charlotte Brontë.

Book you most want to read again for the first time:

There are many books I am glad I am not reading for the first time, books that I worry I would dismiss without the openness of childhood. And there are books I'm glad I read as early as possible so that I can reread them at different stages in my life. But to answer the question--it must be Murder on the Orient Express by Agatha Christie.