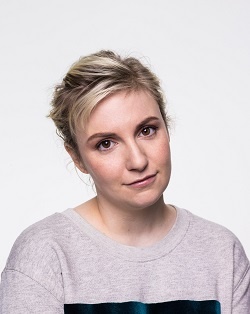 photo: HBO
Lena Dunham, creator and star of the HBO series Girls and author of Not That Kind of Girl, is this year's official Indies First spokesperson, the American Booksellers Association announced yesterday. In an open letter posted on bookweb.org, Dunham said she'll be "emerging from under my comforter to hit the floor of Book Soup in Los Angeles on Saturday, November 26," and encouraged both readers and fellow authors to support their local independent bookstores on that day.
"I wouldn't be who I am without independent bookstores," wrote Dunham. "It might seem bizarre to make a commercial enterprise a cornerstone of your identity, so let me explain. Indie bookstores are like college and a nightclub combined--places for learning, community-building, and falling in love with strangers. Every time I go to McNally Jackson in NYC, I'm a heartbeat away from proposing marriage to at least eight different shoppers, convinced that a shared love of Diana Athill and an endless supply of buttered scones from the store's cafe are all we'll need for a beautiful life together." She called indies "at once cozy and mysterious, comforting and strange."
This year marks the fourth annual Indies First, which was originally proposed by author Sherman Alexie in 2013, and the 11th annual Small Business Saturday.