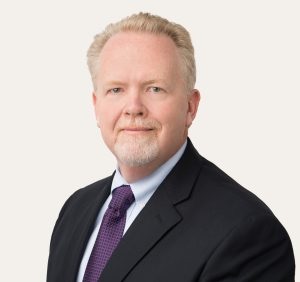 Carey Cranston
The American Writers Museum, the first in the United States to focus exclusively on American writers, "past and present"--scheduled to open March 2017 in downtown Chicago, Ill.--has appointed its inaugural president, Carey Cranston. Most recently, he was president of Fox College in Chicago for 12 years. Before that, he was a v-p at the public relations firm Hill & Knowlton; director of technology and e-commerce at Kemper Lesnik Communications; and director of education at the International Academy of Merchandising & Design.

American Writers Museum founder Malcolm O'Hagan said that Cranston's "experience and track record, along with his love and appreciation for writing and books, give him the ideal credentials to be a strong leader for this museum."

Cranston has bookselling roots: prior to college, he worked at Kroch's & Brentano's, once the largest bookseller in Chicago. While earning a B.A. in English from DePaul University, he was editor of the DePaul Student Literary Journal and chief reporter for The DePaulia. Cranston also earned an M.A. in English from the University of Illinois at Chicago and an M.S. in Library and Information Sciences at the University of Illinois at Urbana Champaign.

"This is my dream job," Cranston said. "I am very excited to get started in this role, and to bring to life this long overdue national museum."

The museum, located at 180 North Michigan Avenue, expects to draw up to 120,000 visitors each year and is working with more than 50 authors' homes and museums around the country to build its exhibitions. Among the planned attractions are re-creations of writers' homes and fictional locales (including Tara, Cannery Row and the House of Seven Gables), interactive exhibits about writers' lives and methodologies (including "travels" with Jack Kerouac and John Steinbeck, for example), and ample space for film screenings, talks, readings and presentations.