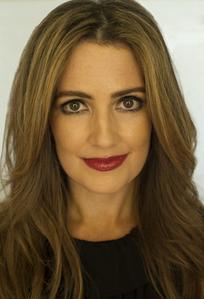 photo: Louis Kapeleris
Jennifer Niven is the author of the bestselling All the Bright Places. She has also written the screenplay for the movie version of All the Bright Places, four novels for adults and three nonfiction books. She is the founder of Germ, an online literary and lifestyle magazine for readers high school age and beyond. Niven grew up in Indiana and now lives in Los Angeles. Holding Up the Universe, her YA novel about "seeing and being seen," was released by Knopf on October 4, 2016.

On your nightstand now:

The most recent copy of the New Yorker and these books: How I Live Now by Meg Rosoff, Arcadia by Lauren Groff, History Is All You Left Me by Adam Silvera, and Shirley Jackson's Let Me Tell You: New Stories, Essays, and Other Writings.

Favorite book when you were a child:

Alice's Adventures in Wonderland by Lewis Carroll

Your top five authors:

Shirley Jackson
Flannery O'Connor
Ray Bradbury
Nick Hornby
My mom, Penelope Niven (who was also my favorite person)

Books you've faked reading:

Water for Elephants by Sara Gruen. (I want to read it, but I know I can't--I'm unable to read anything sad about animals!) And I may have fibbed about reading War and Peace.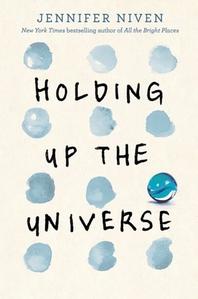 Book you're an evangelist for:

We Have Always Lived in the Castle by Shirley Jackson, which features the most complex, mesmerizing narrator I've ever read.

Book you've bought for the cover:

Girl Waits with Gun by Amy Stewart, which--happily--I loved.

Book you hid from your parents:

Judy Blume's Forever, even though my mom probably would have been fine with me reading it. It was just so much more fun to feel like I needed to hide it! (Hiding place: under my mattress.)

Book that changed your life:

Speak by Laurie Halse Anderson, and everything by Judy Blume. Reading her, I knew I wanted to grow up and write honest books that would both help and entertain.

Favorite line from a book:

There are too many to choose just one! And my favorite lines tend to change, depending on where I am and what I'm going through in my life. That said, here are three:

"...[i]nsist on your cup of stars."
--Shirley Jackson, The Haunting of Hill House

"I write only because
There is a voice within me
That will not be still"
--Sylvia Plath, Letters Home

"I feel a thousand capacities spring up in me." --Virginia Woolf, The Waves

Five books you'll never part with:

Can I choose six?
We Have Always Lived in the Castle by Shirley Jackson
In Cold Blood by Truman Capote
The Collected Stories of Ray Bradbury
The Little Prince by Antoine de Saint-Exupéry
Gift from the Sea (specifically a copy my mother gave me) by Anne Morrow Lindbergh
Swimming Lessons by my mom, Penelope Niven

Book you most want to read again for the first time:

E. Lockhart's We Were Liars. One of my favorite YA books ever. It really knocked me off my chair.

Favorite literary hero:

Alice from Wonderland.

Favorite fictional boyfriend:

Mr. Rochester from Charlotte Brontë's Jane Eyre. And Simon from Becky Albertalli's Simon vs. the Homo Sapiens Agenda.