On Saturday, PEN America released a report on the 2015 abduction of five Hong Kong publishers and booksellers that found the abductions "undermined Hong Kong residents' expectation of safety under the 'one country, two systems' framework established when Hong Kong reverted to Chinese control in 1997. Since the incident," PEN America said, "multiple bookstores and publishing houses have closed, authors have pulled works from publication, printers have refused service to books on sensitive topics, and the mainland Chinese audience at popular literary events has dwindled."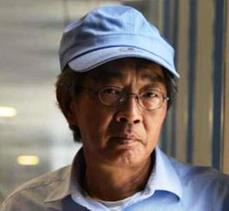 Lam Wing-kee
Called "Writing on the Wall: Disappeared Booksellers and Free Expression in Hong Kong," the 71-page report was released during an event at the Hong Kong International Literary Festival that featured publisher Bao Pu, Democratic lawmaker James To Kun-sun, and abducted Causeway Bay bookseller Lam Wing-kee.
The report has a special focus on the cases of Gui Minhai and Lee Bo, both foreign nationals who were seized by Chinese agents in Thailand and Hong Kong, respectively, "in violation of international law." The report said the action "reflects a dangerous escalation of China's tactics to silence dissidents even beyond its borders."
Suzanne Nossel, executive director of PEN America, commented: "As Hong Kong residents grapple with continued encroachments by Beijing, the future of free expression in the territory and its status as the regional publishing hub is in question. The government of Hong Kong must act decisively, now, to buttress the rule of law and the 'one country, two systems' framework that protects creative freedom and has allowed Hong Kong to serve as such a vibrant commercial center."