Our look at upcoming winter and spring titles continues today with young adult and middle grade books, all recommended by booksellers. Lists of fiction and nonfiction titles ran last week; the series will conclude tomorrow with a look at children's and early readers.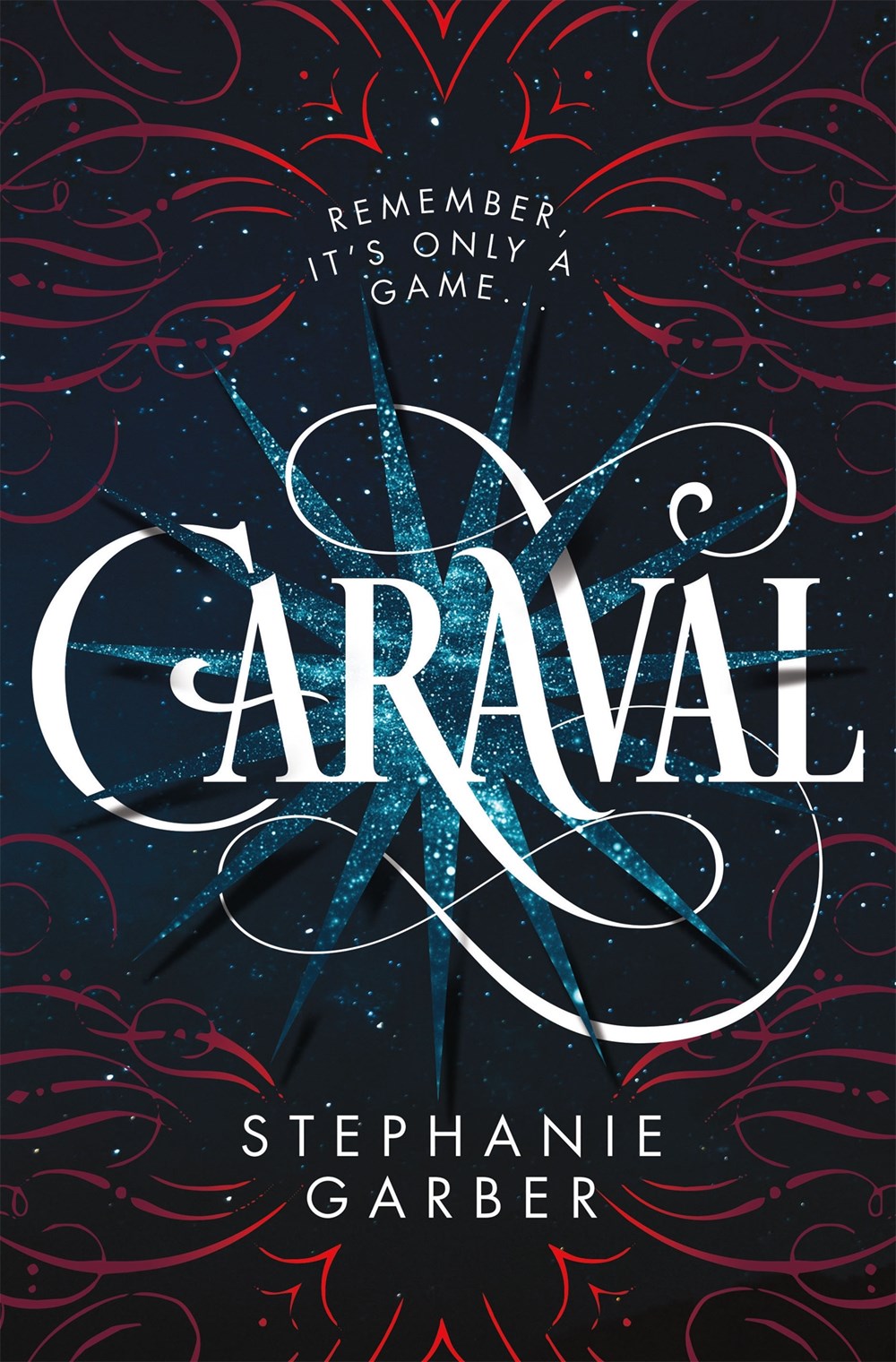 First on today's list, coming next week from Flatiron Books, is Stephanie Garber's debut fantasy novel, Caraval. Sisters Scarlett and Tella have lived on a tiny island for their entire lives, all but imprisoned by their controlling and powerful father. Scarlett has always dreamed of leaving the island and visiting a mysterious, annual performance called Caraval. One night she manages to escape the island with Tella and together they travel to the show. Suddenly Tella is kidnapped by Caraval's organizer, and soon Scarlett is embroiled in a game that dangerously blends performance with reality. Brandi Stewart, bookseller at Changing Hands Bookstore in Tempe and Phoenix, Ariz., said she already had a staff pick in place for Caraval, and that the book would be a great fit for fans of Erin Morgenstern's The Night Circus. Max Probst, buyer at Vroman's Bookstore in Pasadena, Calif., also pointed to Caraval as a debut to watch.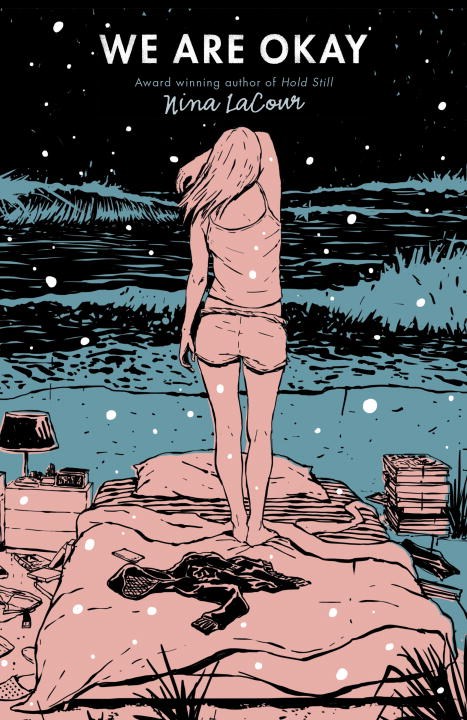 Nina LaCour returns on February 14 with We Are Okay (Dutton Books for Young Readers), the story of Marin, a teenager going to college in New York who left her home in California under heartbreaking circumstances. She hasn't talked with anyone from her old life, family or friends, since. But with the semester coming to an end and the dorms emptying, Marin's best friend from home is coming to visit. With her arrival, Marin will have to confront her past. "This book ripped my heart out," said Suzanna Hermans, co-owner of Oblong Books & Music in Rhinebeck and Millerton, N.Y. "It is deceptive in its simplicity, and the connection you will feel to the main character is intense." Judy Bulow, buyer at Tattered Cover Book Store in Denver, Colo., said that We Are Okay is a well-written, powerful exploration of finding out family secrets and coming to terms with them.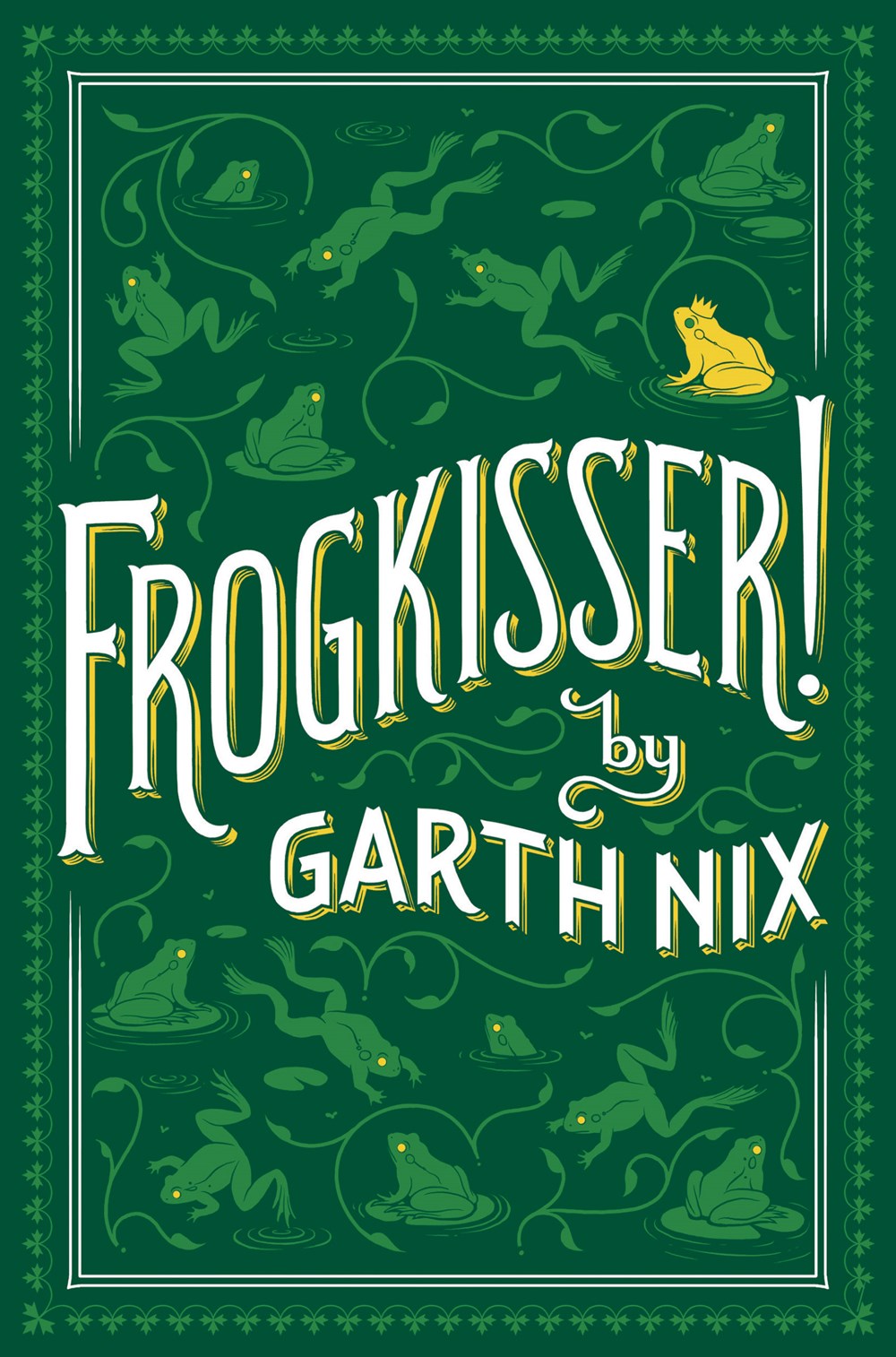 Frogkisser! by Garth Nix is a fantasy adventure that plays with the tropes of classic fairytales. It stars Princess Anya, who lives with her evil stepmother and her evil new husband. Anya has a magical ability to break curses with a kiss and is forced to flee from her home after her stepstepfather takes power for himself. Soon, with a motley band of travelers, Anya sets off on a Quest to free her kingdom. Among her companions are a talking dog, a thief trapped in the body of a newt and an assortment of wizards. Max Probst of Vroman's Bookstore praised Frogkisser! as a fun, entertaining read. It will be available from Scholastic Press on February 28.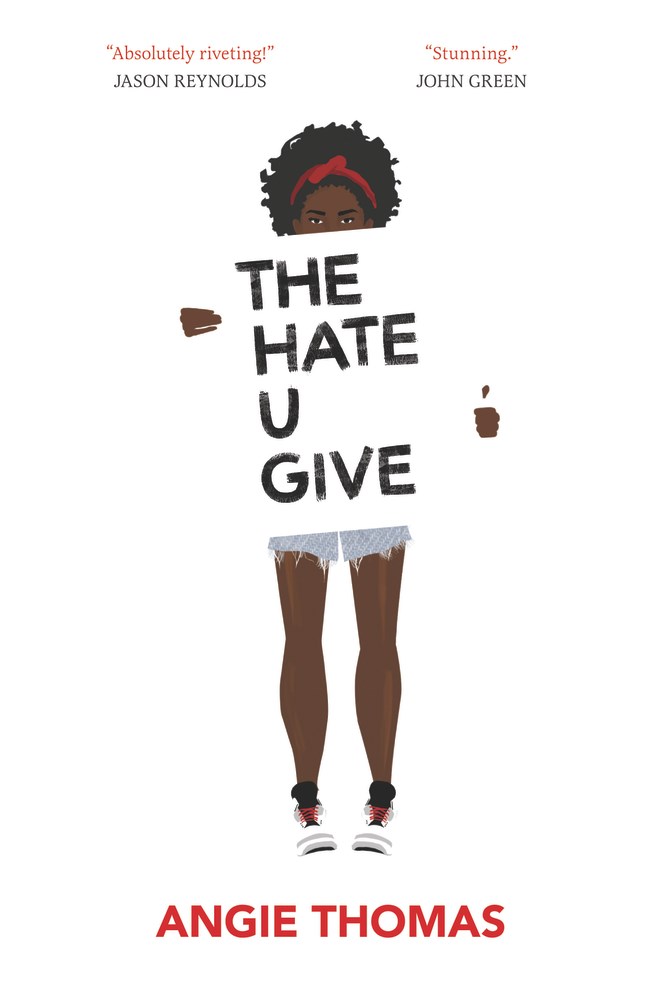 In Angie Thomas's debut novel, The Hate U Give, 16-year-old Starr Carter sees her childhood best friend Khalil get shot and killed by the police. Khalil was unarmed. As his death becomes a national story, Starr, who lives in a poor neighborhood but attends a wealthy suburban prep school, finds herself caught between two very different communities. And as the sole witness to the shooting, only Starr knows exactly what happened, but telling the truth becomes an increasingly dangerous proposition. Judy Bulow of the Tattered Cover recommended this novel. It will be published by Balzer + Bray on February 28, and Angie Thomas will be at Winter Institute.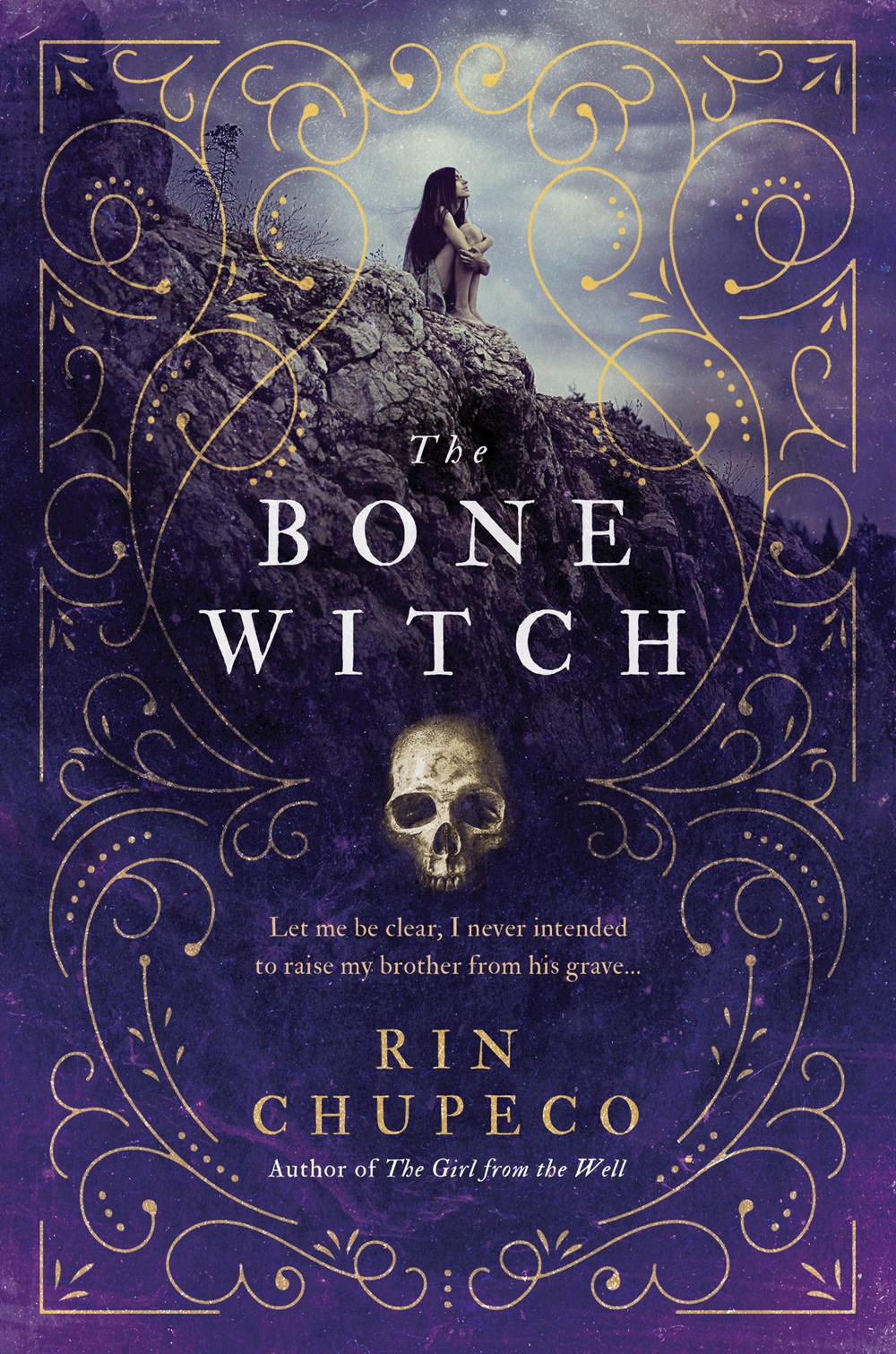 The Bone Witch is the first installment in a new dark fantasy series by Rin Chupeco. It begins with Tea, the youngest witch in a family full of witches, accidentally bringing her brother back from the dead. This marks her as a bone witch, a type of necromancer shunned and ostracized even by other witches. In time, Tea and her resurrected brother are taken in by an older bone witch who begins to teach Tea how to use her magic. But while Tea's abilities grow, dark forces gather. Faith Hochhalter, children's book specialist at Changing Hands, said that Rin Chupeco became an instant favorite of hers after her 2014 debut, The Girl from the Well, and praised her distinct writing style and storytelling instincts. "I imagine it won't be much longer before her books make their way onto all the bestseller lists." The Bone Witch is coming from Sourcebooks Fire on March 7.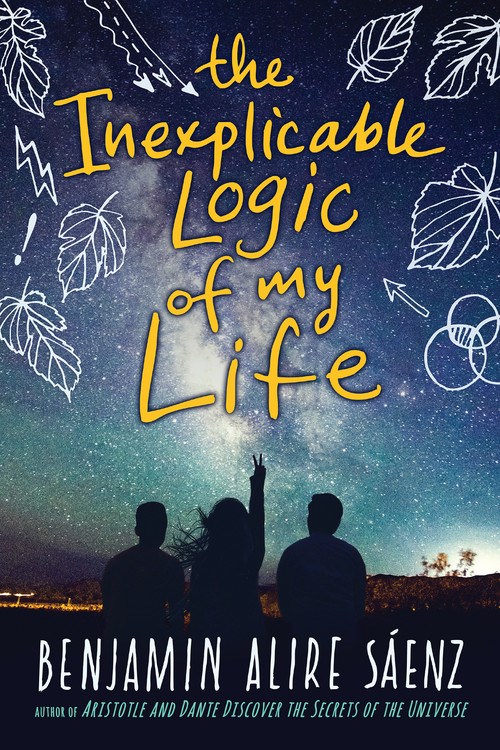 Benjamin Alire Saenz's The Inexplicable Logic of My Life is the story of Sal, the adopted son of a Mexican-American family. For most of his life, Sal hasn't questioned his place in life or the particulars of his own family, including his gay father. But in his senior year of high school, Sal is suddenly angry and doubting everything, trying to find his place in the world. Cecilia Cackely, bookseller at Hooray for Books! in Alexandria, Va., recommended The Inexplicable Logic of My Life. Benjamin Alire Saenz will appear at Winter Institute; the book will be out March 7 from Clarion Books.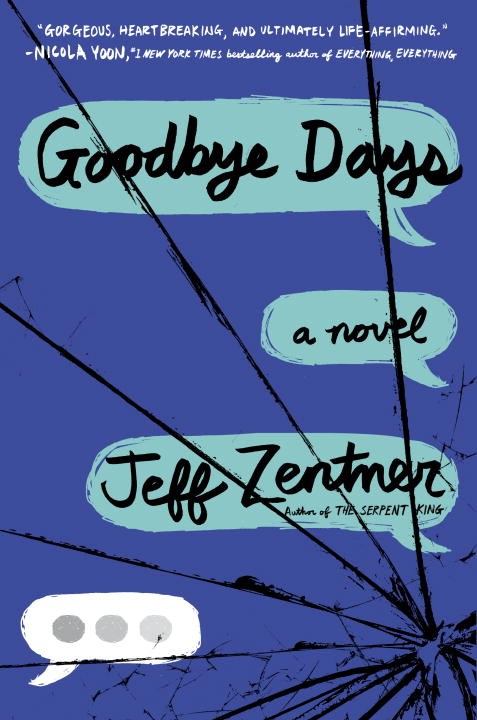 Jeff Zentner made his debut last year with The Serpent King, an Indie Next List Top Ten Selection that was one of the most acclaimed YA novels of the year, and on March 7 he returns with Goodbye Days. In the book, Carver Briggs finds himself at the center of a tragedy after a text message he sent caused a car accident that killed his three best friends. As if his guilt, isolation and grief weren't bad enough, Carver learns that a powerful judge is pressuring the district attorney to open a criminal investigation, and while he attempts to make peace with the families of his deceased friends, the shadow of criminal charges and time in prison loom large. One of the most anticipated young adult books of Shelf Awareness's children's editor Karin Snelson, Goodbye Days will be available from Crown Books for Young Readers.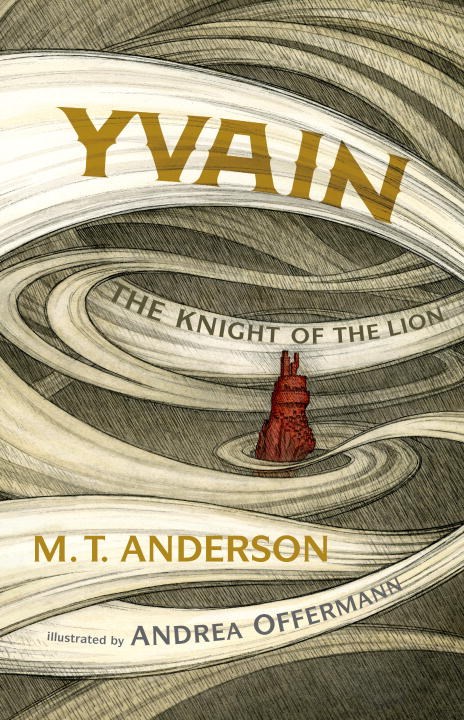 Yvain: The Knight of the Lion is the first graphic novel from National Book Award winner M.T. Anderson. Illustrated by Andrea Offermann, Yvain is a modern retelling of a 12th-century Arthurian epic, in which the eponymous Sir Yvain leaves King Arthur's court to fight a battle against a local lord. His victory forever intertwines his life with those of two women, the defeated lord's widow, Lady Laudine, and her maid Lunette. Judy Bulow of the Tattered Cover said Yvain: The Knight of the Lion was "beautifully retold. This graphic novel has all the elements of Arthurian adventure: our hero is battling monsters and men, freeing many from slavery and servitude, and at the same time longing for a woman who no longer loves him. Yvain transports you to another time and place." M.T. Anderson will appear at Winter Institute, and the book will be available from Candlewick on March 14.
Erin Entrada Kelly's middle-grade novel Hello, Universe, illustrated by Isabel Roxas, is the story of a single day, told from the points of view of four middle-school kids. Virgil, a shy and gentle boy, feels that he doesn't belong in his sports-loving family; Valencia is deaf, and her love of nature, bravery and intelligence mask a hidden loneliness; Kaori insists that she's a psychic and has a little sister named Gen who won't stop following her around; and Chet, meanwhile, loves sports and wishes the kids around him were a little less complicated. After one of Chet's pranks leaves Virgil stuck at the bottom of a well, it's up to Valencia, Kaori and Gen to find him. Recommended by booksellers at WORD Bookstore in Jersey City, N.J., and Brooklyn, N.Y., Hello, Universe will be available March 14 from Greenwillow Books.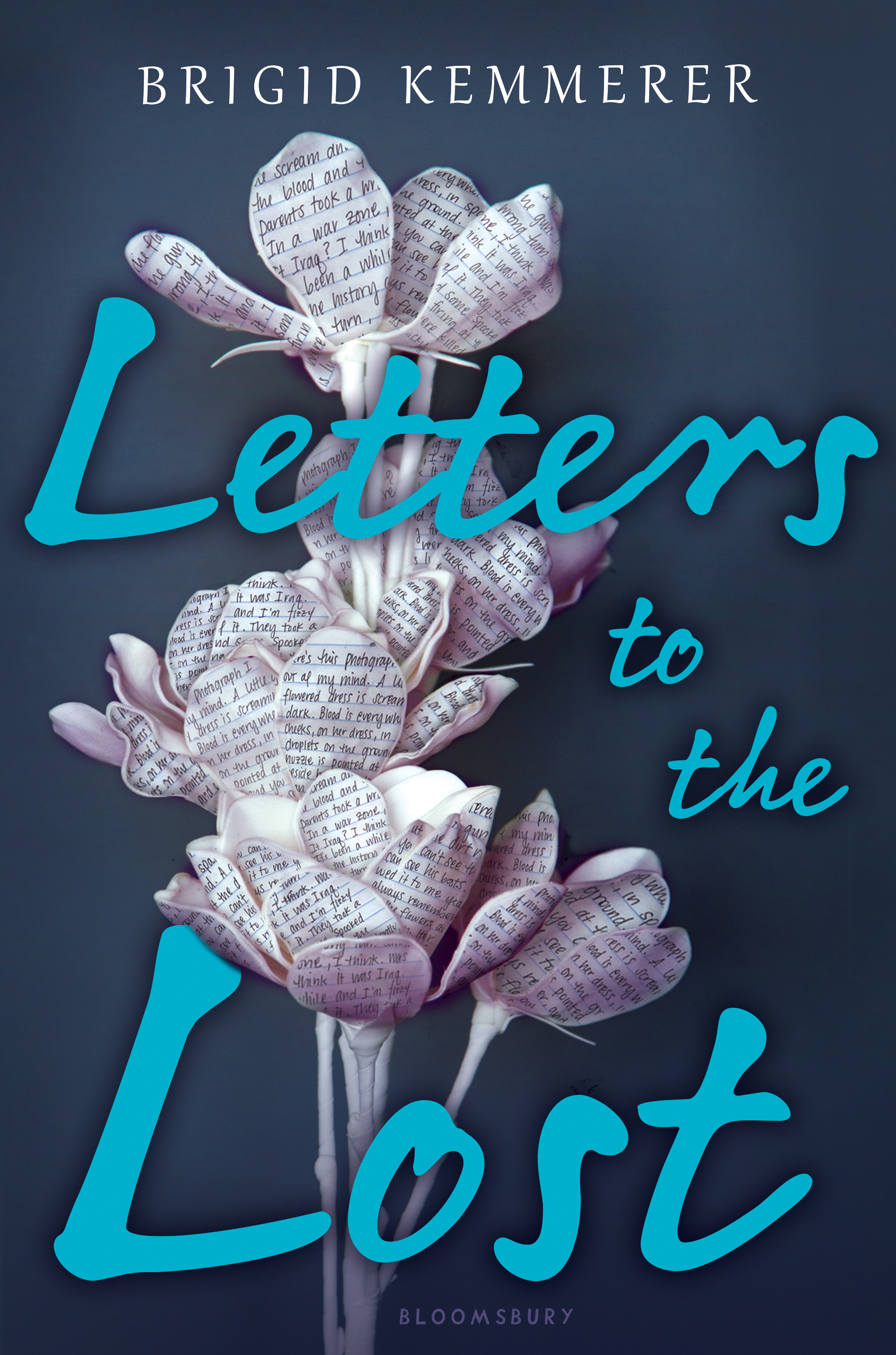 In Brigid Kemmerer's Letters to the Lost, Juliet Young has written letters to her mother, a photojournalist who travels the world, for her whole life, and she continues to write to her even after she dies. Instead of putting the letters in the mail, she leaves them at her mother's grave. Declan Murphy, meanwhile, has to complete court-ordered community service at the cemetery and finds one of Juliet's letters. He feels compelled to write back, and soon Juliet and Declan have taken up a correspondence without realizing that they know each other in real life. "This reads like a YA retelling of You've Got Mail, only more thoughtful, complex and emotionally resonant," said Erin Barker, manager at Hooray for Books! Despite the plot's familiar set-up, the novel goes in some surprising directions, and with "tight prose, compelling characters and a swift pace, it's hard not to read this novel in one sitting." Look for it April 4 from Bloomsbury USA.
The final book on today's list is Megan Whalen Turner's Thick as Thieves, coming May 16 from Greenwillow Books. Though it is set in the same world as Turner's Queen's Thief series and features a handful of returning characters, including Eugenides the Thief, Thick as Thieves is a standalone fantasy novel. It is the story of Kamet, a secretary and slave, who has the cunning and ambition to bring himself to power, but before he can realize his goals his plans are exposed, and he must flee for his life across kingdom after kingdom. "Turner is a mature and amazing writer," said Tattered Cover's Judy Bulow. "I love this book: new characters mixed with Eugenides the Thief and world building like no other! My favorite of 2017." --Alex Mutter