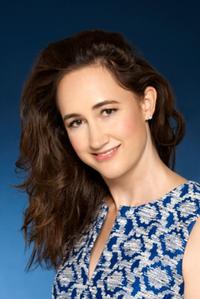 photo: John Swannell
In addition to the Shopaholic series, Sophie Kinsella is the author of the standalones I've Got Your Number, Can You Keep A Secret?, The Undomestic Goddess, Remember Me?, Twenties Girl and Wedding Night. My (Not So) Perfect Life is published by Dial Press (February 7, 2017). Kinsella lives in England with her family, where she is working on her next standalone novel.

On your nightstand now:

Commonwealth by Ann Patchett. I love her writing--Bel Canto is a real favourite--and I have been looking forward to diving into this.

Favorite book when you were a child:

Oh no, impossible to choose only one! I loved anything by Enid Blyton, especially the Malory Towers series, also E. Nesbit for her wit, the Alice books by Lewis Carroll and many books featuring ponies or ballerinas. Or both, as in the case of Veronica at the Wells by Lorna Hill, another favourite. In this series, all the ballerinas ride horses, which seems quite unlikely, now that I think about it, but it worked for me as a child.

Your top five authors:

I will go for Jane Austen, Agatha Christie, P.G. Wodehouse, David Lodge and Douglas Adams.

Book you've faked reading:

Most of the Booker prize list, most years!

I also bluffed along, pretending that I'd read Middlemarch by George Eliot for years. The title sounded pretty dull to me. When, eventually, I decided to read it, I couldn't believe I'd missed out on such a treat for so long, and now it's one of my favourite books.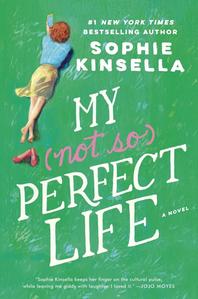 Book you're an evangelist for:

Love That Dog by Sharon Creech. This is such a wonderful book; I've bought it for loads of people. It's a poem-cum-novel, for children but for adults, too. It's about writing poetry but so much more besides. It's deceptively simple; you read it in one sitting and have a tear in your eye by the end.

Book you've bought for the cover:

I just bought a Folio Society hardback copy of The Greengage Summer by Rumer Godden for the absolutely beautiful cover. I then read it, discovered it was the most mesmerizing, atmospheric novel, and on the strength of that, have just ordered the DVD of the film adaptation. So that beautiful cover was definitely worth buying for!

Book you hid from your parents:

Lace by Shirley Conran. We passed it around at school and I knew some bits almost by heart!

Book that changed your life:

As a child, I read the copy of Roald Dahl's Charlie and the Chocolate Factory, taken from my stocking on Christmas morning, before my parents had even woken up. That made me realize the power of a good story.

Favorite line from a book:

"It darted through her with the speed of an arrow that Mr Knightley must marry no one but herself!" --from Emma by Jane Austen. I love this line, because we've been waiting so long for it. Finally, Emma realizes what we all knew ages ago!

Five books you'll never part with:

Pride and Prejudice by Jane Austen has incomparable wit, observation and romance. Small World by David Lodge is so clever, inventive and funny. It's set in the world of academic conferences and once I pick it up, I can't put it down. Diary of a Nobody by George and Weedon Grossmith is a book I read about once a year and enjoy every time. Through the Looking Glass by Lewis Carroll is an all-time favourite, and I will never grow out of the absurd logic and humour. Five Little Pigs by Agatha Christie is one of my favourite of her novels and, thankfully, I always forget who did it when I come to read it again!

Book you most want to read again for the first time:

Philip's Pullman His Dark Materials trilogy. I read these without knowing anything in advance--I didn't read any blurbs or reviews--so everything felt very fresh. The stories unfolded into this miraculous, fantastical other world, with many issues and philosophical wonderings along the way, and I was utterly gripped.