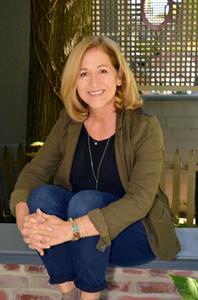 photo: Martha Hines
Laurie Lico Albanese is the author of Blue Suburbia: Almost a Memoir, Lynelle by the Sea and The Miracles of Prato, co-written with art historian Laura Morowitz. She writes travel pieces for the New York Times and elsewhere, and has done some reporting for Shelf Awareness. Her third novel, Stolen Beauty, is published by Atria (February 7, 2017).

On your nightstand now:

The Portable Margaret Fuller (ed. Mary Kelley) and Margaret Fuller: A New American Life (Megan Marshall). Fuller was a feminist who pioneered investigative reporting from inside the Bellevue Almshouse, Blackwell's island prison and elsewhere for the New York Herald Tribune in the 1840s.

The Red Tent by Anita Diamant, which I'm reading for the first time and devouring.

Colson Whitehead's The Underground Railroad, which I'm re-reading because it was so devastating that I had to look away for parts of it, and it's a book that has to be read with eyes wide open.

Favorite book when you were a child:

Harriet the Spy by Louise Fitzhugh. She carried a notebook and spied on her neighbors, which is precisely what made me want to be a writer. I also adored Louisa May Alcott's Little Women. I loved that these were semi-autobiographical novels about girls who grew up to be authors.

Your top five authors:

This is a dreadful question! I have favorite books, life-changing books, books and authors who've influenced me, and books I'll never forget. Since I have to narrow it down, I'll say Ernest Hemingway for his Nick Adams stories, and F. Scott Fitzgerald because The Great Gatsby has the most memorable characters in American literature. Adam Johnson's Fortune Smiles kept me up all night, and The Orphan Master's Son has everything I could ever want in a novel--love, captivity, loss, despair, hope--plus scenes and objects (canned peaches) that are unforgettable. Louise Erdrich, especially Love Medicine and The Round House--her body of work is a complex and glorious illumination of generations of Americans. Paula McLain, Lily King and Christina Baker Kline, because their amazing historical novels have collectively influenced my writing in the past four years more than any others.

Book you've faked reading:

Shakespeare--all of his work except Romeo & Juliet, Hamlet and Macbeth. I know, I know, this is terrible. And now everyone will know. In my defense, I've seen a lot of the plays. To me, Shakespeare is best understood in the theater.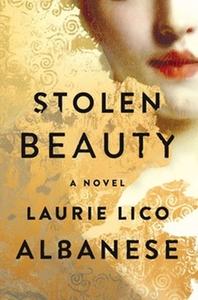 Book you're an evangelist for:

The Things They Carried by Tim O'Brien, for the power of stories and for Tim saving Timmy's life. Behind the Beautiful Forevers by Katherine Boo and Between the World and Me by Ta-Nehisi Coates, both of which illuminate national injustices in clear, powerful prose.

Book you've bought for the cover:

As shameless as I am about Shakespeare, I feel almost vindicated by saying I've never bought any book for the cover. I always--and I do mean always--read the first page before I buy anything.

I did buy two books for their titles: The Book Thief (Markus Zusak) and The Fault in Our Stars (John Green). It's interesting that they're both YA novels. There must be something I can learn about titles from that, but I can't figure it out right now.

Book you hid from your parents:

My diary.

Book that changed your life:

A Room of One's Own. Virginia Woolf helped me recognize that I am a feminist, and that at its best, women's historical fiction is doing what Woolf demanded of us: women writing about women who are otherwise hidden, forgotten or invisible. Rebecca Solnit's Men Explain Things to Me was as important to me as Woolf in this regard. I read both books last year and felt like I'd woken up from a long, peaceful snooze in which I believed that sexism had no impact on my life.

Favorite line from a book:

I have two:

The opening of David Copperfield (Charles Dickens): "Whether I shall turn out to be the hero of my own life, or whether that station will be held by anybody else, these pages must show."

And from Albert Camus's The Myth of Sisyphus: "One must imagine Sisyphus happy."

Five books you'll never part with:

Bird by Bird (Anne Lamott). The Major Poets: English and American--my college edition. The Catcher in the Rye (J.D. Salinger), because it was formative for me, and every few years I re-read it. Ellen Foster (Kaye Gibbons), because I took it apart bit-by-bit when I was learning how to write first-person narrative, and everything I know about deconstructing a novel started with that book. Klimt: Up Close and Personal (Tobias G. Natter, Franz Smola and Peter Weinhäupl), because I bought it in Vienna and it was integral to my research for Stolen Beauty.

Book you most want to read again for the first time:

Anna Karenina (Leo Tolstoy). Although, to be honest, my memory being what it is, it will probably feel like it's the first time when I next read it.

An editor who influenced my writing life:

Faith Sale was a brilliant fiction editor at Putnam back when I was a marketing assistant in the children's division. Faith edited, among many others, Alice Hoffman, Amy Tan, Lee Smith and Kaye Gibbons--writers whose books spoke to me in a way no others ever had. This was the moment I understood that an editor can shape an entire list by favoring voice and strong women's narratives over other literary elements. To me, Faith Sale is the midwife to what we now know as contemporary women's fiction.