The Best Translated Book Award jury recently revealed its 25-title longlist of 2016 literature in translation. The awards announcement and celebration will be on May 4, the day before the Kentucky Derby, so we respectfully offer the following: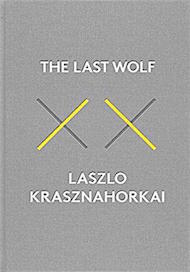 Last Wolf & Herman 50:1
Laszlo Krasznahorkai, arguably our greatest contemporary writer, has won on this track before--Satantango in 2013 and Seibo There Below in 2014. He'll win again, but it will be for a book with larger stakes, perhaps The World Goes On, releasing later this year.

Thus Bad Begins 25:1
Based on mixed critical reception, this bobbled at the gate. Javier Marias is off the pace but he goes all out, never eases.
Wicked Weeds / Doomi Golo 15:1
Mandel Vilar Press and Michigan State University Press are break maidens; need just a few more outings. The gentleman zombie premise of Wicked Weeds does make it a curiosity.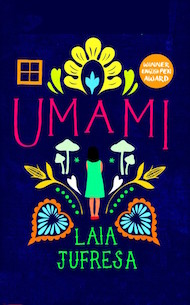 Umami 10:1
Touted by heavyweights Valeria Luiselli and Alvaro Enrigue, Jufresa has the Look of Eagles. INQUIRY: quite disappointed that Enrigue's excellent Sudden Death didn't get out of the gate. Perhaps someday there will be a Luiselli/Enrigue exacta.

Angel of Oblivion 10:1
Sometimes you bet on the owner/trainer, not on the horse. Jill Schoolman, winner of the 2017 Ottaway Award for the Promotion of International Literature, guides Archipelago Books with a steady hand.

Eve Out of Her Ruins 8:1
Ananda Devi could be a long shot in this race. However, women authors might have a hard time advancing to the shortlist. Looking forward, 2017 appears most promising with Pola Oloixarac's Savage Theories, Samantha Schweblin's Fever Dream, Aura Xilonen's The Gringo Champion and Can Xue's Frontier.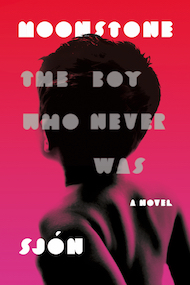 Moonstone 6:1
This is much different than Sjon's previous books--more straightforward, less saga. Like Icelandic horses, short and sure-footed.

War and Turpentine 5:1
Morning line odds favored this, but the race has filled out considerably since then.

The Queue 5:1
Americans, with the exception of Marcia Lynx Qualey, pretty much know squat about Arabic literature. Fortunately that's changing as we see more publishers with Arab lists. This is the dark horse of the race.

Night Prayers 4:1
There are nine books on the list translated from Spanish, which makes it a crowded house. Gamboa's book may be forced to the outside on the far turn.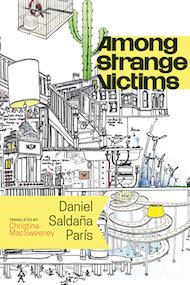 Among Strange Victims 4:1
This is a fan favorite but race-goers aren't the stewards of the outing.
The rules at tracks differ, but horses owned by a single owner usually run as a single betting proposition. Translator Margaret Jull Costa has four entries. Let's focus on the two best. The downside is that both authors have joined the Choir Triumphant and it would be a first in BTBA history to award the prize under that scenario.

On the Edge 5:2
Parts of this book are fairly dark and it's possible that it won't get support across the board with the BTBA jury. It has muscle and pace and wears the New Directions colors. To quote Fugue for Tinhorns, "can do, can do."

Chronicle of the Murdered House 2:1
It's not really inside dope, but individual judges keep mentioning this book on social media. Has stormed down the stretch. Odds-on favorite. Not a lock, but this is a closer.