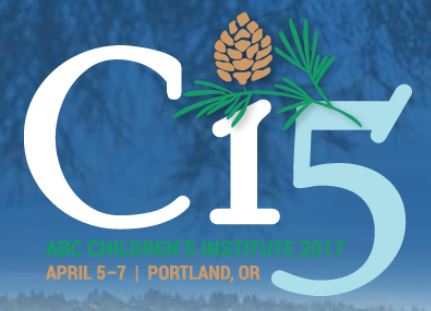 At the ABC Children's Institute 5 in Portland, Ore., last week, booksellers Kimberly Cake of Enchanted Passage in Sutton, Mass., Drew Sieplinga of Wild Rumpus in Minneapolis, Minn., and moderator Susan Kusel of [words] Bookstore in Maplewood, N.J., shared their experiences making bookstores more inclusive for both staff and customers with disabilities. Accommodation efforts can include everything from structural changes, such as adding a wheelchair ramp or spacing display tables and shelves further apart, to carrying books with positive examples of characters with disabilities and running programming for those with disabilities.
Cake pointed out that booksellers may be limited based on the age of their building and the manner in which it was originally constructed. She opened Enchanted Passage in December 2016, in a house that was originally built in 1824. The age of the building limited her options, but she still added a wheelchair ramp, paved driveway and handicapped parking. The store's counters are the ADA-regulation 36 inches high. The bathroom door, however, is only 27 inches wide and can't be changed; Cake hopes eventually to build a new adjacent structure with ADA compliant bathrooms. The building also has a second story, which Cake initially planned to use as a young adult reading space. She dropped those plans, however, after learning that because of the way the building's stairs were constructed, she would have to install an elevator to make that second story ADA accessible. Cake also has her POS system installed on a laptop and a portable credit card machine, allowing her to make checkout easier for any shopper with a disability. She also noted that, depending on local ordinances, stores in older buildings may be "grandfathered in" and not have to do as much to be ADA accessible.
Sieplinga pointed out that making a store more accommodating doesn't necessarily have to be expensive to be effective. Several years ago, Wild Rumpus was not accessible at all, and the store's first steps toward being ADA accessible were simple ones. They made sure the store's aisles were all at least 36 inches wide, and though the store was blocked by the city from installing a permanent wheelchair ramp because it would obstruct the sidewalk, Wild Rumpus purchased a portable ramp that can be set up as needed. Employees have also stopped placing baskets of books and sidelines on the floor beside shelves, as those can obstruct wheelchairs. The store's counters are also taller than the required 36 inches; to mitigate this, Wild Rumpus uses the simple solution of clipboards. Recently Wild Rumpus had its staff go through its first sensitivity training with a group that does arts and disability work in Minneapolis. Sieplinga also recommended the website disabilityinkidlit.com as a valuable resource for finding children's books with positive examples of characters with disabilities.
At [words] Bookstore, Kusel said the store has had a strong commitment to accessibility and disability awareness since opening. A major structural undertaking was installing a wheelchair lift to make the basement events space accessible. [words] also hosts a variety of programming geared for those with disabilities, including a vocational program to help people with autism and disabilities get work experience, and art and music workshops for children with disabilities. Kusel mentioned that school groups are also brought in for tours of the store, to show that [words] is part of the community and an ally. She added that the staff undergoes a significant amount of training about disabilities, with the goal being to be "warm and welcome to everybody" without being patronizing or condescending, to be "helpful but as low key as possible."
As for accommodating staff with disabilities, the panelists noted that the majority of disabilities aren't obvious. Cake said that some accommodations can be as simple as putting a stool behind the counter so that a staff member can sit down if needed, while Sieplinga said that an extremely important first step is simply making sure staff members are comfortable talking to their supervisors about what they need.
"When you make a store accessible, you make it better for everyone," said Sieplinga. A more accessible store is more pleasant for all customers, and there is of course a financial benefit to including more people. "If everyone can come in and get through your aisles, you have a bigger customer base. More people can shop there." --Alex Mutter