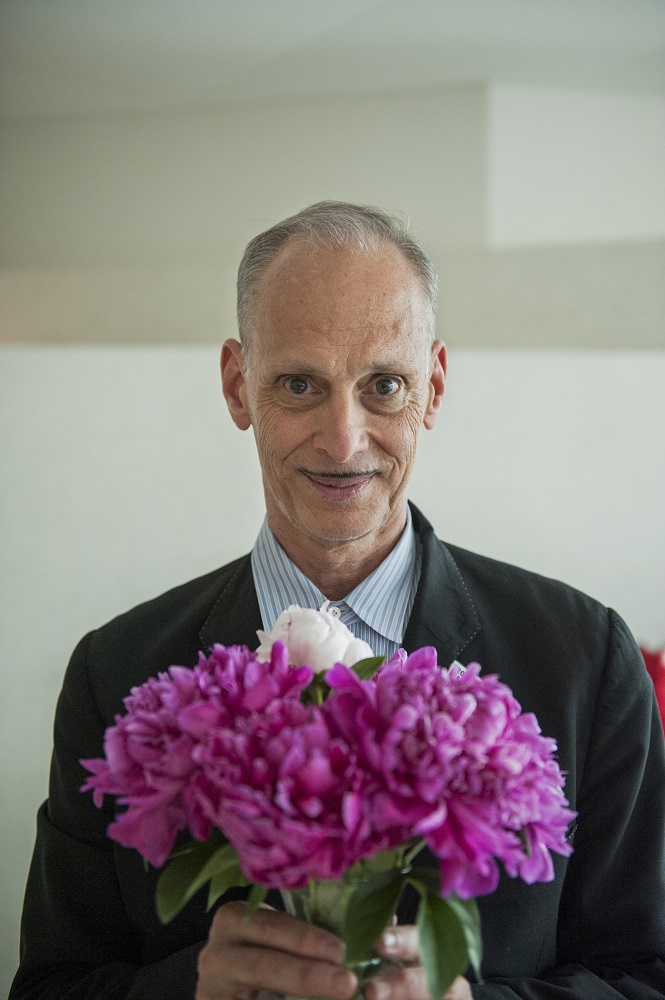 photo: Stephen Maturen
John Waters is a filmmaker, writer, actor and visual artist best known for the films Pink Flamingos, Serial Mom and Hairspray, which was adapted into a long-running Broadway musical. The author of seven books, including Carsick and Role Models, he performs his one-man, spoken-word shows regularly in the United States and abroad. Waters lives in Baltimore, Md. Make Trouble, his gleefully subversive advice to graduates of the Rhode Island School of Design, is published by Algonquin (April 11, 2017).

On your nightstand now:

After the Blue Hour by John Rechy. I absolutely love the whole idea of this author's career: hustler, narcissist, imperious "trade" and now senior citizen sinner. Re-read Numbers (1967); it's even better than City of Night, the book that made him famous. Somehow I missed The Madame Realism Complex by Lynne Tillman, so I better keep up; her fiction and essays are always smart, funny and unpredictable. I never miss a mean biography of Susan Sontag (and Sempre Susan by Sigrid Nunez is the best) so I'll give the new German one, Susan Sontag by David Dollenmayer, a try to see if it measures up to the rest of this ever-expanding genre.

Favorite book when you were a child:

Slovenly Peter by Heinrich Hoffmann, that illustrated German children's classic that taught valuable lessons: suck your thumb and a scary man will charge into your house and cut it off with a giant pair of scissors. Play with matches? You'll catch on fire just like the little girl did in the drawing. See the flames? See her screaming in pain?

Your top five authors:

Well, I've already written about Tennessee Williams, Jean Rhys, Denton Welch and Ivy Compton-Burnett in some of my older books, so how about Baron Corvo? So grand, so nuts--I wish he had been Pope! I love Patrick White's writing, too, and actually own the wastepaper basket he used while alive so my bad ideas end up in the same place as his. J.M.G. Le Clézio, just because of his novel The Flood, which made me so crazy and happy when I was a young man. James Purdy for his perversity alone; one of his characters could hear gossip blowing in the wind. Oh yeah, Elena Ferrante. Why is it that no heterosexual men ever admit to loving her novels? Gay men want to know!

Books you've faked reading:

Almost every book in school, none in real life.

Books you bought for the cover:

The children's book Dad's in Prison by Sandra Cain and Margaret Speed, with heartbreaking photos of both prisoners and their kids in jail visiting rooms. Is Killing Wrong? by Mark Cooney (there's a philosophical question!). Obese Humans and Rats (I knew there was a connection). Teenage Smokers (the title is politically incorrect enough but the front photograph is even better) paired with Teens and the Death Penalty--together these covers perk up even the most jaded person's coffee table.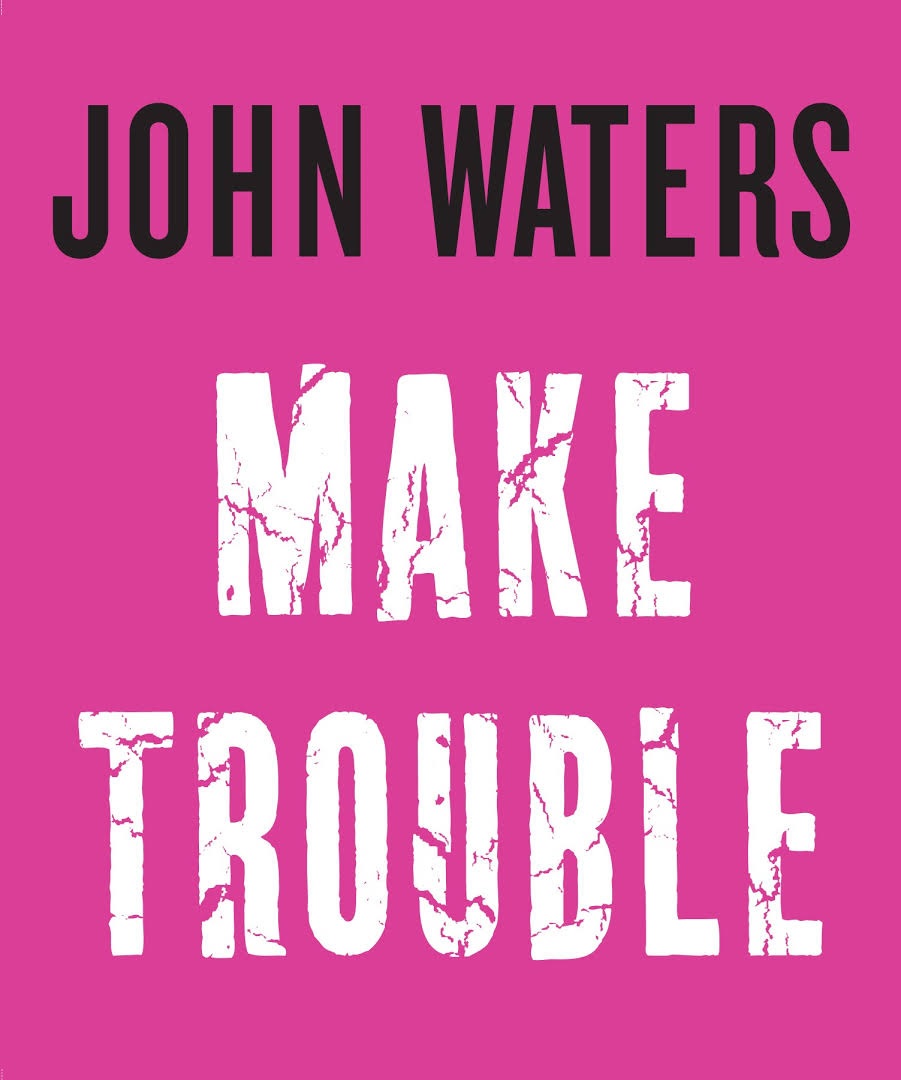 Book you're an evangelist for:

Lesbians for Men, a hilarious and serious study of the most sexually incorrect subject ever--vintage porn photos of gay women made to turn on heterosexual men. Only Dian Hanson, the Barney Rosset of smut at Taschen Books, could get away with this collection, and she does by framing this never-mentioned-before genre in the full historical context of filth. No, guys, lesbians don't really scissor f@#&!

Books you hid from your parents:

All those Bob Mizer male beefcake mags. My parents never found those, but my mom did pitch out Henry Miller's Sexus, Plexus and Nexus. I'm sure a few years later she wished she could have put them back on my shelf to nudge me towards a more conventional sexual orientation.

Book that changed your life:

Our Lady of the Flowers by Jean Genet. Finally I had a writer to look up to.

Favorite line in a book:

"Just an inch, Miss Rona, just let me put it in an inch." The first line of gossip columnist Rona Barrett's autobiography.

Five books you'll never part with:

The Philosophy of Andy Warhol because Andy autographed it to me personally and then drew a Campbell's soup can beneath his signature. Next would be the first edition of my favorite novel, Jane Bowles's Two Serious Ladies, because it is so rare. Then Marguerite Duras's Cookbook would have to be included--yes, there really is such a thing. New York: The New Art Scene, one of the first art books I ever wanted and it's worth a fortune today. P.P.P. Drawings and Paintings because a cute guy stole this Pier Paolo Pasolini book for me at the Berlin Film Festival in 1981, and today I own one of the paintings inside.

Book you most want to read again for the first time:

Peyton Place, because Grace Metalious's potboiler was the first "dirty" book I ever read and that experience can never be repeated.