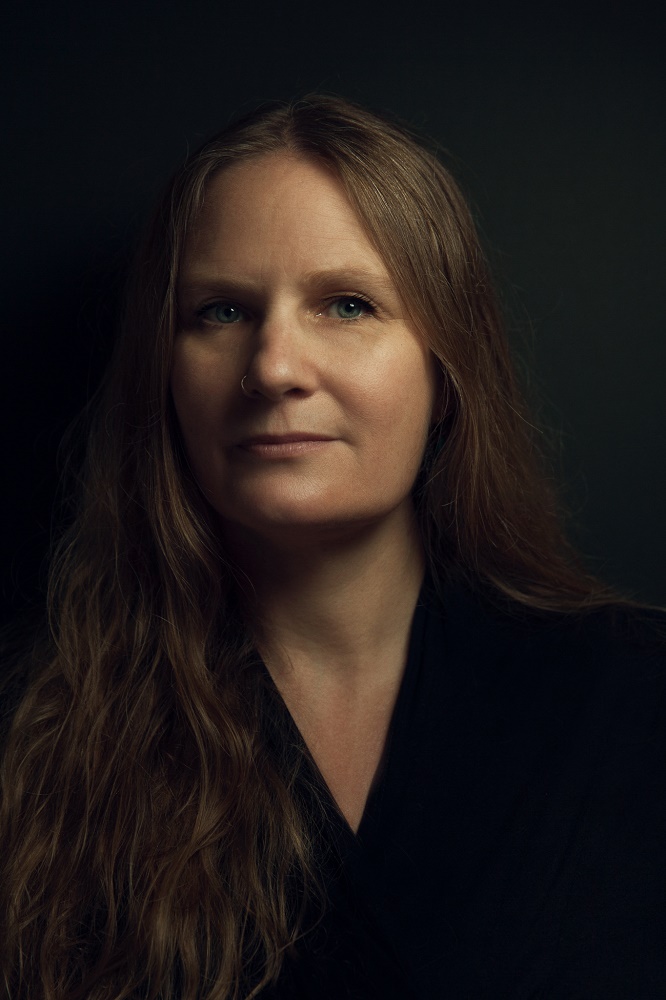 photo: Andrew Kovalev
Lidia Yuknavitch is the author of the novel The Book of Joan (Harper, April 18), which was recently optioned for film; the The Small Backs of Children, winner of the 2016 Oregon Book Award's Ken Kesey Award for Fiction and the Reader's Choice Award; the novel Dora: A Headcase; three books of short fiction: Her Other Mouths, Liberty's Excess and Real to Reel; and a critical book on war and narrative, Allegories of Violence. Her memoir, The Chronology of Water, was a finalist for a PEN Center USA Award for creative nonfiction and winner of a PNBA Award and the Oregon Reader's Choice Book Award. The book based on her recent TED Talk, The Misfit's Manifesto, will be published by Simon & Schuster in October 2017. She founded the workshop series Corporeal Writing in Portland, Ore., where she also teaches.

On your nightstand now:

On my nightstand right now is a pile of books by writers whose voices and themes seem to be cracking the whole world open: Melissa Febos's Abandon Me, Sarah Gerard's Sunshine State, Layli Long Soldier's poetry book Whereas, Garth Greenwell's What Belongs to You and Claudia Rankine's Citizen (which I consider the most important book written in the last 50 years). To be honest I'm surprised my nightstand has not burst into flames from the creative innovation alive in these books.

Favorite book when you were a child:

Well it's a tie. I loved Are You My Mother? so much as a kid I used to read it and cry. A lot. I think even though my mother lived in my house, she was absent--she was an alcoholic as well as a real estate agent who made herself gone as much as possible. Where "mother" felt like it should be, there was an absence, a story of a woman from Texas who I barely knew. It is only now that I am 54 and raising my own son that I feel closest to her. Maybe her story got inside me after all--when I feel joy, I remember she is one of the only people I have ever known who understood the weight of joy. I actually ate some pieces of pages from my other favorite book. I had a mild case of pica as a kid (the uncontrollable desire to eat non-nutritive things; in my case, paper, dirt and pennies), and so I ate the corners of certain pages of Where the Wild Things Are, which was published the year I was born. Somehow, the way my life turned out, it seems right that I devoured that story and the colors and images.

Your top five authors:

Mary Shelley, Marguerite Duras, Gertrude Stein, Margaret Atwood, Doris Lessing, Kathy Acker, Toni Morrison, Jeanette Winterson, Carole Maso, Ai, Carolyn Forché, Joy Harjo, Virginia Woolf and Arundhati Roy. Wait--that's five, right?

Book you've faked reading:

Moby-Dick. I mean, I read LARGE SWATHS of that thing, enough to know I hated it. I know I know I know!!!! Everyone on the planet loves it! But all I could see was a man driven by a kind of strange ambition--a rageful hunger to conquer. For me it's a story about male power, the kind of power obsession that devours everything in its path. Thus, I skipped to all the whale pages. I was rooting for the whale. I was profoundly rooting for the whale. I'm still rooting for the whales.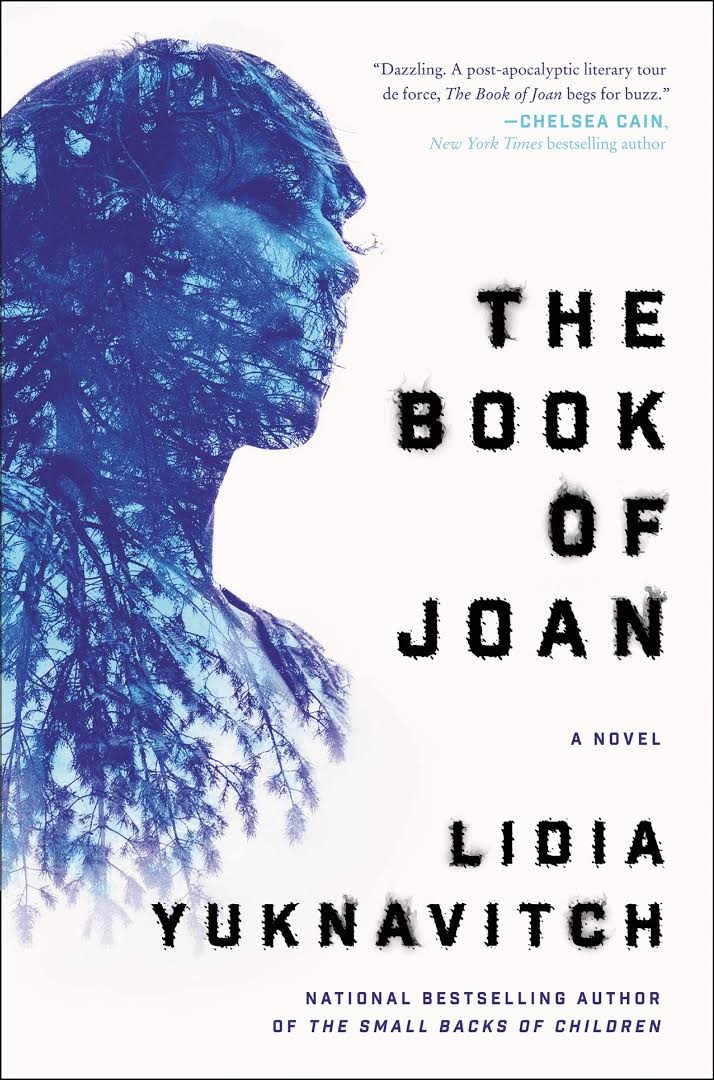 Book you're an evangelist for:

Citizen. Claudia Rankine. No other book in my adult lifetime has more articulately and eloquently--both at the level of form as well as content--unraveled the fraught knot of social organization in the United States during our time period and illuminated the multi-voiced, plural-bodied fact of us amongst one another, as well as the stories that we carry around in our bodies. A plurality of black subjectivity positions emerges unrestrained by the dominant culture, which has had as its central drive repression and oppression and violence against those very voices and bodies. The narrative fragments rise like sediments of human history unearthing the rest of the story--the story underneath America--the very ground and voice and body of a country.

Book you've bought for the cover:

Zoo City by Lauren Beukes, cover art by Joey Hi-Fi. Absolutely mesmerized by the animal/human/environment letters consuming themselves.

Book you hid from your parents:

The Stand by Stephen King. My father saw me reading it and took it away. When I objected and asked him why, he said that it was smut reading, which pretty much emblazoned the book onto my heart and guaranteed I'd defy him as soon as possible. That's the last thing he ever took from me. In addition, I stole a new copy from our library, and I wrote whole passages of the novel on the wall inside my bedroom closet before I left home forever. Like a hex of sorts.

Book that changed your life:

Mary Shelley's Frankenstein. I consider her story to be paradigmatic of so very much that matters to me--monsterhood and how we create it; motherhood and how we don't understand it, and thus contain it; the masculine drive for knowledge and progress, and how creation and destruction make a helix; the intimate relationship between rage and love; and then the unbounded and ungodly imagination of a girl let loose on the page before culture could contain her.

Favorite line from a book:

Three-way tie:

"Tell all the truth but tell it slant" --Emily Dickinson

"You alone became the outer surface of my life, the side I never see, and you will be that, the unknown part of me, until I die." --Marguerite Duras

"Trust me, I'm telling you stories.... I can change the story. I am the story." --Jeanette Winterson

Five books you'll never part with:

Empire of the Senseless by Kathy Acker, Frankenstein by Mary Shelley, Beloved by Toni Morrison, The God of Small Things by Arundhati Roy and Almanac of the Dead by Leslie Marmon Silko. In each of these books, there is a haunting and a liminal space created that I understand intimately from the death of my daughter. That space is my life, my psychosis, my imagination, my creativity, my heart.

Book you most want to read again for the first time:

The God of Small Things. No other book happened to me the way that this novel did. It unraveled my very being. The language reinvented my imagination and heart. It killed me with its beauty and thus gave me life; it brought me out of America and into the world in a way that I will never forget.

What you think books should do to their readers:

I believe books should happen to you. I believe books should get in you and rearrange your DNA forever.