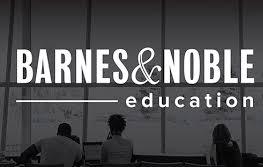 Consolidated sales at Barnes & Noble Education in the first quarter ended July 29 rose 48.7%, to $355.7 million, while the consolidated net loss rose to $34.8 million from $27.9 million in the same period last year. The sales jump comes from the inclusion of revenue from MBS Textbook Exchange, which B&N Education bought earlier this year.
Wall Street didn't like the loss, which was larger than anticipated: yesterday, B&N Education's stock fell 17.7%, closing at $5.61 a share, in higher than usual volume on a day most stocks rose.
In the quarter, sales at B&N College stores open at least a year fell 2.5%, representing some $5.5 million in revenue. The company attributed the decrease primarily to textbook sales, which were down 8.5%, partially offset by an increase in general merchandise sales of 3.3%, especially by branded apparel and gift sales. General merchandise represented about half of all sales in the quarter for B&N College.
During the quarter, B&N College opened 24 new physical stores, bringing its total to 781.
MBS Textbook Exchange opened 10 new virtual stores, bringing its total to 714. MBS is also one of the largest textbook wholesalers in the country, selling new and used textbooks to more than 3,700 physical college bookstores, including Barnes & Noble College's 781 campus bookstores.
Executive chairman Michael P. Huseby said, "We are well prepared for the fall rush period for course material and general merchandise sales both in store and online. We are well positioned to broaden and deepen our partnerships with schools to support student success. In addition, our agreement with the major publishers to enhance and formalize procedures to combat counterfeits and assure authentic content has placed us in a better position to negotiate expanded and mutually-beneficial commercial relationships with them."
The company predicted that B&N College sales will decline during the fiscal year in the "low- to mid-single digit percentage point range year over year." The company also expects consolidated sales to be in the range of $2.25 billion to $2.35 billion "before intercompany eliminations."