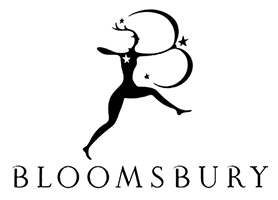 Bloomsbury is launching an English-language publishing enterprise called Bloomsbury China that will focus on books about China and for China, by Chinese, Western and other writers. Bloomsbury China aims to "illuminate, educate, and entertain with books of fiction and non-fiction for general readers, students and scholars."
In partnership with Chinese publishers and with Western and Chinese universities, Bloomsbury China will also develop digital products to supplement and enhance print editions.
Bloomsbury China will launch in February 2018 with The Complete Dramatic Works of Tang Xianzu, marking the first time that the complete collected works of Tang Xianzu, regarded as China's greatest playwright, have been translated into English and made available outside China.
Richard Charkin, executive director of Bloomsbury, will lead Bloomsbury China. Charkin, who recently received the Special Book Award of China in recognition of his contribution to the promotion of the cultural exchange between China and the rest of the world, commented: "I believe Chinese writing, scholarship and culture have been under-represented internationally. The purpose of Bloomsbury China is to work with Chinese publishers and authors, and indeed Western authors, to publish books in English with the intention of improving the West's understanding of China and helping China reach out and communicate with the rest of the world."