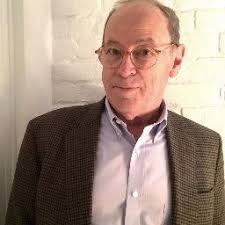 J.P. Leventhal
J.P. Leventhal, founder of Black Dog & Leventhal Publishers, will be leaving his role as publisher of the imprint December 31. After a long career at the Crown Publishing Group, Leventhal founded BD&L in 1992. The company was acquired by Hachette Book Group in 2014. Effective immediately, BD&L will become part of Perseus Books' Running Press imprint, reporting to Kristin Kiser, v-p and publisher of Running Press.
HBG CEO Michael Pietsch said Leventhal "has been a force in publishing, an original, and a splendid collaborator. His genius for bringing visual content into books in new ways has brought joy to millions of readers. It has been a pleasure having him and his team become part of HBG, and we look forward to his DNA living on in the imprint he created."
Leventhal added: "I am so proud of the many wonderful books we have published over the past twenty-five years, and of the smart, dynamic and dedicated team that built us to be the creative, market-responsive house that we are today. What fun we've had."
Kiser said, "I have long admired J.P. Leventhal and his beautiful publishing program at Black Dog & Leventhal. and am thrilled that we will be publishing these delightful books as a separate imprint at Running Press. J.P. is a singular creative talent in publishing, and I look forward to building on his great success with the wonderful Black Dog & Leventhal team."