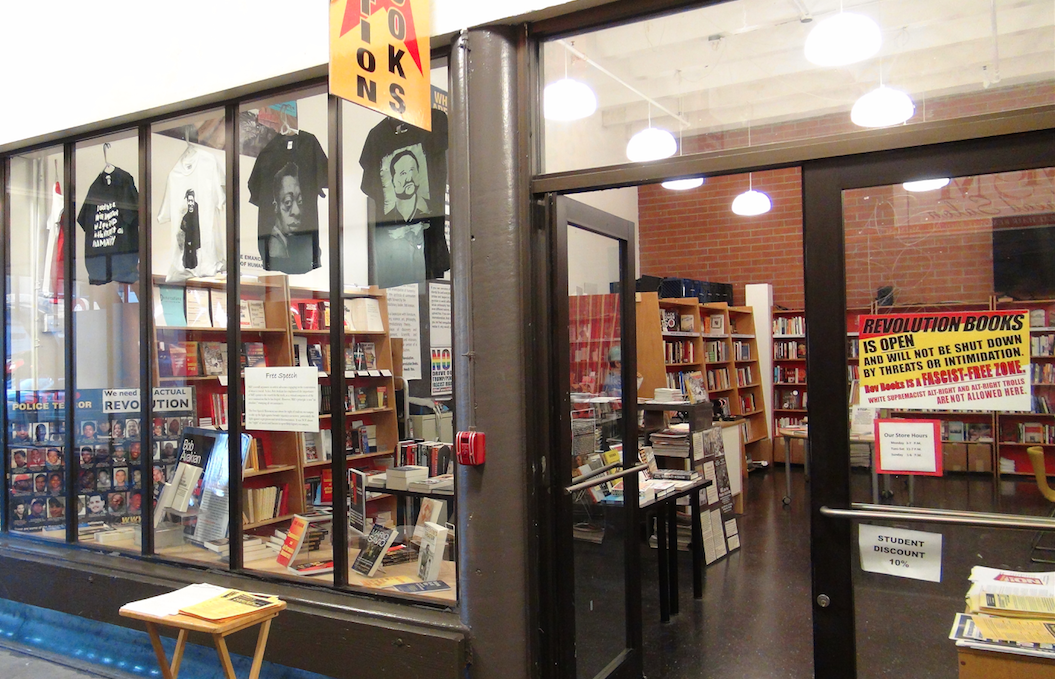 Revolution Books in Berkeley, Calif., held a celebration and fundraiser event last Saturday, October 14, in response to attacks from white supremacists and alt-right protesters last month. The celebration saw "friends and supporters" gather at the store to share food, donate money and "defy these thugs for Trump's America who have repeatedly targeted Berkeley, U.C. Berkeley and Revolution Books," reported manager Reiko Redmonde.
Authors Waldo Martin (Black Against Empire: The History and Politics of the Black Panther Party) and Sahar Delijani (Children of the Jacaranda Tree) read from their work, while authors and public figures including Joyce Carol Oates, Ayelet Waldman, Berkeley's poet laureate Rafael Jesus Gonzalez and Berkeley mayor Jesse Arreguin sent statements of support that were read at the event. Representatives from the group Refuse Fascism were also present to discuss plans for a daily protest movement scheduled to begin November 4. Redmonde added that more than $500 was raised for the store through donations and a raffle, and more events like it will be planned for the future.
On September 24 and 25, as Milo Yiannopoulos's planned "free speech week" was dissolving in Berkeley, around 40 white supremacists and Trump supporters gathered at Revolution Books, banging on windows, calling staff and customers "commie scum," threatening others and in some cases trying to storm inside the store, Redmonde recalled. On September 24, police had to come to disperse the right-wing protesters; members of the group tried to return several times, and neighbors and friends of the store formed a line to block them. Redmonde said that threats against the store and staff have continued since.